Looking for an affordable family getaway? You don't have a break the bank to enjoy a fun-filled weekend in Hershey & Harrisburg. Save money in Hershey & Harrisburg with this frugal family activities guide filled with budget-friendly attractions (under $10 a ticket). Plus, save time with our list of activities you can do in under an hour.
Budget-Friendly Attractions
(Tickets under $10 each)
ADVENTURE & SPORTS
Lake Tobias Wildlife Park  |  $8.00 each for Walkabout ticket
With a Walkabout ticket, you can explore dozens of outdoor exhibits at Lake Tobias Wildlife Park including the tigers, bears, and zebras. They also have a Reptiles & Exotics Building, a Petting Zoo, and a museum about the park's history. For $15 a person, you can upgrade to the Explorer Ticket that includes the Safari Tour, an open-air cruiser ride out to the Park's rolling hills to greet hundreds of roaming buffalo, elk, deer, and more! Pro Tip: Save money on lunch, too, when you pack a picnic and eat at one of their pavilions.

Adventure Sports in Hershey  |  $6.50-$8.00 each, per attraction
At Adventure Sports in Hershey, choose a fun activity like go-karts, bumper boats, outdoor laser tag, mini-golf, batting cages, an escape room, and arcade. There's so much to do, you might find yourself picking more than one attraction to enjoy! This attraction also has free parking and no admission fee - pay what you play.
Harrisburg Senators Baseball | $9.00 each
Catch a game, and maybe a fly ball, at this unique island stadium, home to Harrisburg Senators baseball. Always an affordable night out, your family can snag tickets in a few special sections for under $9 per person, but box seats are only $11 apiece. If the kids get antsy, let them bounce and slide on the inflatables in the Kids Zone. Check the promotions schedule because you might be able to walk away with a hat, t-shirt, or even signed jerseys!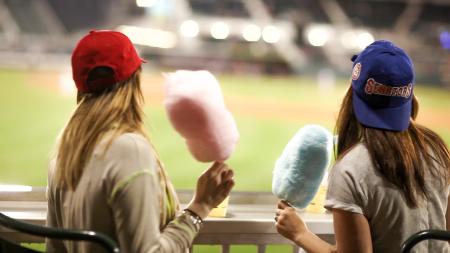 City Island Water Golf  |  $6.50-$7.50 each
Play a friendly round of mini golf at one of the region's most beautiful courses. Located on City Island, Water Golf has challenging holes, beautiful landscaping, and panoramic vistas of the Susquehanna River and Harrisburg. When you've played through, enjoy a hand-dipped ice cream cone! Pro Tip: Have another golfer take a family photo of you on the large walking bridge with the river in the background.
ARTS & CULTURE (...AND CHOCOLATE!)
Popcorn Hat Players Children's Theatre  |  $10.00 each
This witty comedy troupe provides year-round entertainment for children ages 2-12 featuring fresh takes on the classic stories we love. Get ready for laughs, sing-a-longs, and lots of audience participation with Popcorn Hat Players Children's Theatre. You might also like Gamut Theatre's free Shakespeare in the Park, held each June in Harrisburg.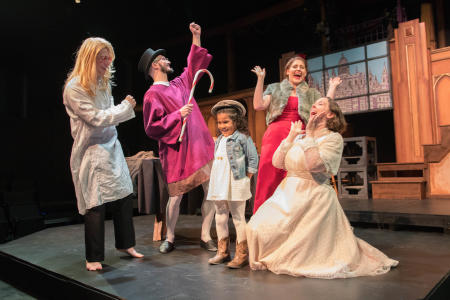 Select Medical Digital Cinema at Whitaker Center  |  $8.00-$9.50 each
Even nature's smallest creatures appear larger than life on Central Pennsylvania's largest digital screen at the Select Medical Digital Cinema at Whitaker Center for Science & the Arts. Enjoy a 3D documentary on a 38-foot-high, 70-foot-wide screen with an immersive 20,000-watt surround sound system.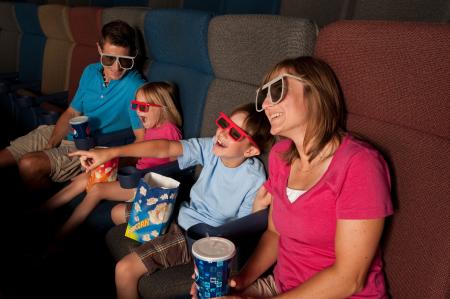 Susquehanna Art Museum  |   $5.00-$8.00 each
The Susquehanna Art Museum is Harrisburg's only dedicated art museum, showing the works of local, national, and international artists who express their creativity in a variety of styles and themes. Since they don't have a permanent collection, their artwork on display is always changing, offering fresh pieces to admire each time you visit!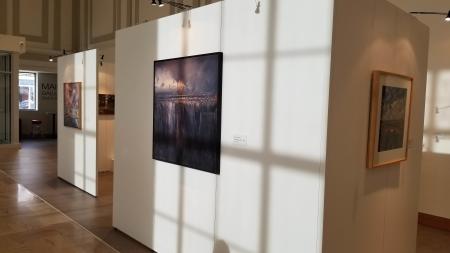 Hershey's Chocolate World Attraction 4D Chocolate Movie  |  $6.95-$7.95 each
At Hershey's Chocolate World Attraction, solve a chocolate mystery that puts you inside the story with stunning digital animation and special effects. You can help the Hershey's Characters as a "Reese's Rookie" or "Hershey's Hero" over and over again; With 100 story variations, you'll never see the same show twice! Pro Tip: If you want to do more activities at Chocolate World, opt for a ticket bundle for extra savings per ticket.
💸 Coupon: BOGO Admission to the 4D Chocolate Movie - Valid through Jan. 1, 2021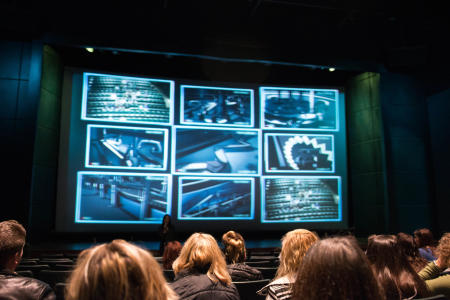 EXPLORE-ON-YOUR-OWN MUSEUMS
The State Museum of Pennsylvania  |  $5.00-$7.00 each
You can spend a whole afternoon exploring three floors of history and science exhibits at The State Museum of Pennsylvania in Harrisburg. The Museum's Curiosity Connection offers hands-on, creative play for little learners ages 1-5. For an additional $3 a person, reach for the stars in an immersive show in the Planetarium. Pro Tip: Be sure to visit Mammal Hall, the museum's most beloved exhibit that was recently restored.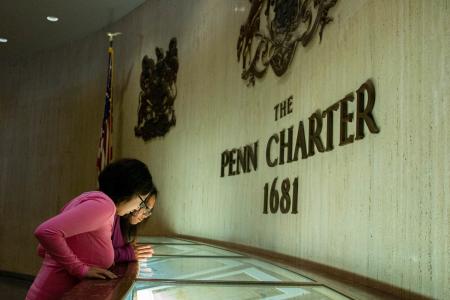 Hershey-Derry Historical Society & Museum  |   $2.00-$4.00 each
What was the Hershey area like before Milton Hershey arrived? At the Hershey-Derry Historical Society & Museum, discover some fascinating facts about the region including its renowned brownstone quarry, the history of the Hershey Bears® AHL hockey team, and other famous residents including Major Dick Winters, a decorated U.S. Army veteran who commanded the men of Easy Company, dramatized for the HBO miniseries Band of Brothers.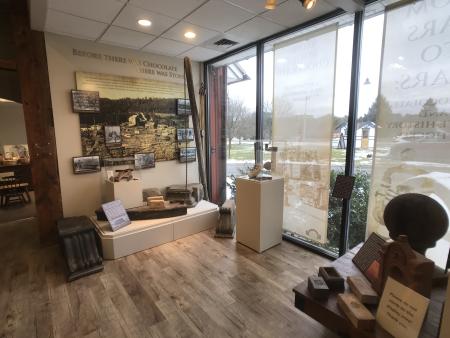 Pennsylvania State Police Museum  |  $4.00-$7.00 each
The collection at the Pennsylvania State Police Museum includes uniforms, motorcycles, cruisers, and archival documents and photos that tell the story of one of the oldest police organizations of its kind in the country. For $5-10 per ticket (booked in advance), you can take a guided tour with a retired trooper. Pro Tip: Don't forget to check out the vintage police cruisers parked outside. Plus, there's a beautiful panoramic view of the countryside from the parking lot.
💸 Coupon: 10% off gift shop purchases - Valid through Jan. 1, 2021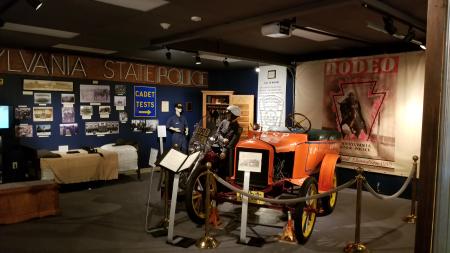 HISTORICAL TOURS
Hershey Theatre Spotlight Tour  |  $6.00-$10.00 each
The Hershey Theatre is the most impressive theatre in Pennsylvania, beautifully adorned with art, architecture, and Hershey history. Pull back the curtain on a guided Spotlight Tour that highlights its breathtaking features, community history, and where all of the hidden lion head coverings are throughout the auditorium! Pro Tip: Combine a spotlight tour with a show of your choice to experience the Theatre by day and at night for a performance.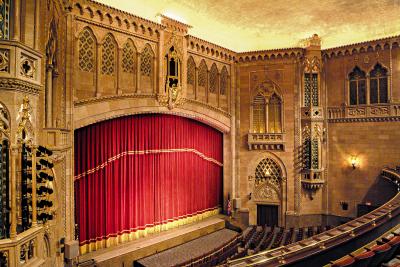 John Harris Simon Cameron Mansion  |  $6.00-$8.00 each
John Harris-Simon Cameron Mansion is a riverfront residence-turned-museum that housed two prominent Pennsylvanians. Today, you can take a guided tour back in time to learn about Harrisburg's namesake, John Harris, Jr., and Simon Cameron, Abraham Lincoln's Secretary of War and later, the U.S. Ambassador to Russia. Throughout the mansion, you'll find original décor, fixtures, and furnishings from the time period. Pro Tip: Make sure you check out the mirrors in the front parlor. Simon Cameron lowered the floor three feet into the basement to squeeze them in!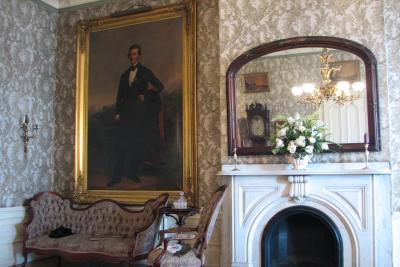 Fort Hunter Mansion & Park  |   $4.00-$7.00 each
Fort Hunter Mansion holds an abundance of Harrisburg history, from the antique furniture in the parlor and vintage clothing in the closets to the architecture itself. This multi-purpose plot of land was once a war fort, a frontier village, and a dairy farm, and there's much to explore on a guided tour. Additionally, you can take a free on-your-own walking tour of the 40-acre Fort Hunter property or relax and enjoy the ample green space, picnic tables and playgrounds, and panoramic Susquehanna River views.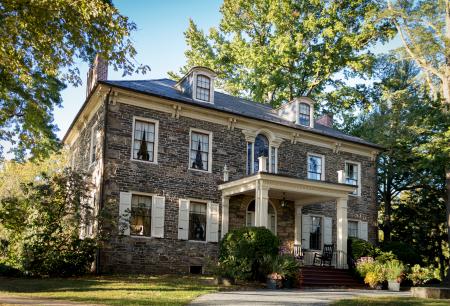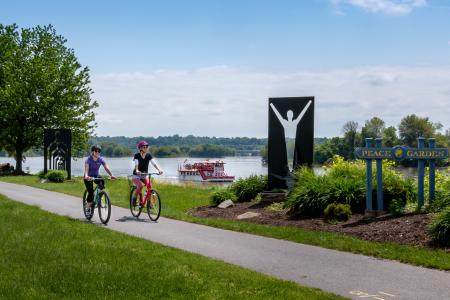 Free Things to Do
If you're really budget-savvy, you'll like this list of completely free things to do in the Hershey Harrisburg Region.
Save Time: Family Activities You Can Do In Less Than An Hour
GUIDED TOURS
Pennsylvania State Capitol Tour  |  45-minute guided tour
At the Pennsylvania State Capitol, your expert tour guide will point out all the artistic and architectural highlights of the nation's most ornate Capitol building. President Teddy Roosevelt who visited Harrisburg is the Capitol's dedication said, "It's the handsomest building I ever saw." If you're hoping to see it all even quicker, take a self-guided tour and follow along with the mobile app. Pro Tip: When the House and Senate are in session, you can take a seat in the galleries and observe the session.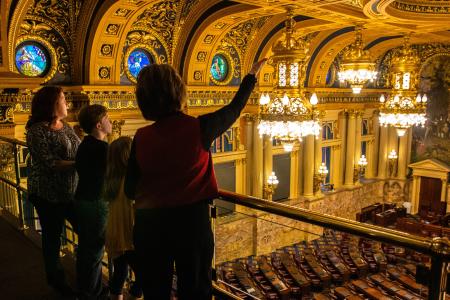 The Pride of the Susquehanna Riverboat  |   45-minute public sightseeing cruise
Catch a cool summer breeze aboard The Pride of the Susquehanna Riverboat, one of only six remaining authentic paddlewheel riverboats in the United States. Enjoy a boat ride and a snack inside the temperature-controlled main salon or take in 360-degree panoramic views from the top deck. Pro Tip: Plan to ride on a day when the Harrisburg Senators are playing to make the most of your City Island getaway.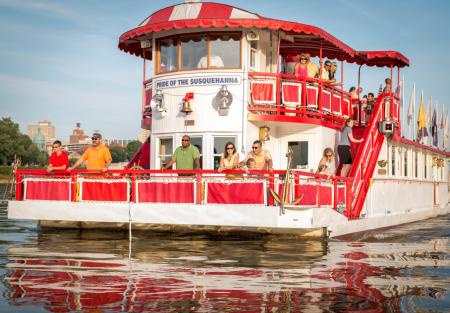 Indian Echo Caverns Tour  |  45-minute tour
Breathtaking natural beauty is waiting just below the surface at Echo Dell – Indian Echo Caverns. On a guided tour, learn how this geologic wonder was formed and who its first inhabitants might have been. If you have time to stick around, check out their petting zoo and gem mining activity. Pro Tip: No matter the weather outside, the caverns maintain a steady 52-degree temperature. If that sounds chilly to you - bring a sweater!
💸 Coupon: $1 off adult admission AND $5 off a $30 gift shop purchase - Valid through Jan. 1, 2021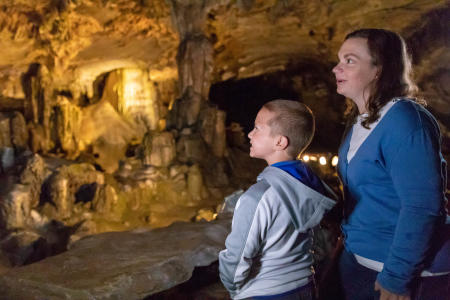 Millersburg Ferry | 1-hour roundtrip ride
Did you know that the Millersburg Ferry operates the last known all-wooden, double-stern wheel paddle boats believed to be operating in the country? Take a scenic ride on the ferry through the mountains of Central Pennsylvania along the mile-wide Susquehanna River. 
ON-YOUR-OWN ATTRACTIONS
It's up to you how long you spend browsing these extraordinary exhibits, but most visitors can fill up on learning in under an hour.
The Hershey Story, The Museum on Chocolate Avenue
You're a big fan of Hershey's Chocolate, but how much do you know about Milton Hershey, the man who started it all? Enjoy the educational and entertaining exhibits at The Hershey Story, The Museum on Chocolate Avenue, including a brand-new museum experience that brings Milton Hershey's intriguing personality to life. Pro Tip: If you have a preschooler with you, ask the front desk for an I Spy guide, filled with colorful and easy-to-spot items throughout the museum!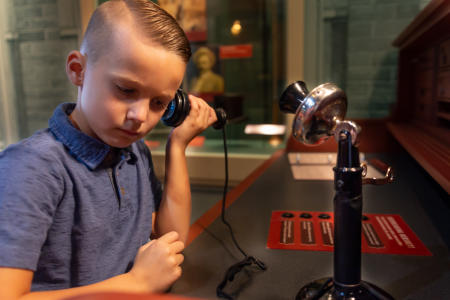 ZooAmerica® North American Wildlife Park
11-acre ZooAmerica is home to more than 200 mammals, birds, reptiles, and more throughout its five themed exhibits. Their open-air outdoor enclosures house deer, wolves, big cats, and bears. Indoors you'll find temperature-controlled habitats that mimic the swamps or deserts. Admission to ZooAmerica is included with your Hersheypark® ticket or available separately. Pro Tip: The animals who live outdoors at ZooAmerica are most active when it's cool. Visit in the mornings or in spring and fall.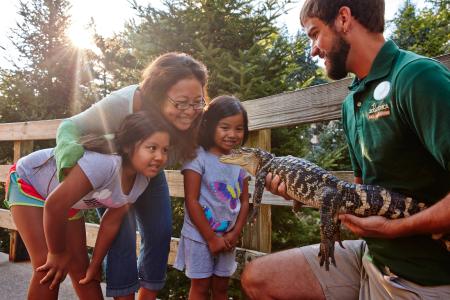 AACA Museum, Inc.
There's no need to speed through the AACA Museum, Inc. a three-story museum filled with a pristine collection of antique cars, buses, and motorcycles. There's also an interactive kids exhibit and rotating special collections that keep things fun for the whole family.