Looking for cheap things to do in Hershey or Harrisburg? We'll do ya one better. How about a list of completely free activities? From family-friendly attractions to self-guided tours and hikes, you don't need to break the bank to get a taste of the region. When you're traveling on a budget, it's great to find some freebies like these:
Free Things To Do In Hershey
1. Take the chocolate tour at Hershey's Chocolate World Attraction
Let your nose lead you through Hershey's chocolate tour, an immersive ride where you'll see, feel, hear and smell the process of making Hershey's famous chocolate – from cocoa bean to bar. Plus, there's a free sample for everyone at the end!
2. Stroll the self-guided tour at Tröeg's Independent Brewing
At Tröeg's, visitors can peer into the beer-making spaces of the brewery including fermentation and filtration, the quality lab, and the bottling machines. But for just $5 you can take the behind-the-scenes guided tour that includes a beer to start, some samples, and a souvenir glass.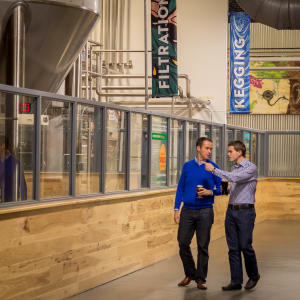 3. Browse vintage goods at Crossroads Antique Mall
This impressive collection of antiques includes china, furniture, toys, dolls, and thousands of memory-inducing knick-knacks. See who can find the most unusual item in this two-story treasure trove.
4. Watch a horse race at Hollywood Casino at Penn National Race Course
If you can keep your wallet in your pocket, it's free to watch a live horse race Wednesday through Saturday, plus simulcast races from around the world seven days a week. Guests under 21 are permitted in the racing area and at the Skybox and Mountainview Dining restaurants.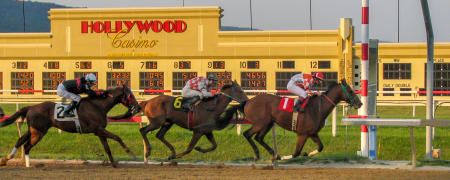 5. Play at Cocoa Castle
Just a few blocks from Chocolate Avenue you'll find an impressive community playground called Cocoa Castle (605 Cocoa Avenue) that's perfect for burning a tot's energy before or after a long car ride!
Free Things to Do in Harrisburg
6. Take a tour of the Pennsylvania State Capitol
Heralded by President Teddy Roosevelt as the "handsomest building he'd ever seen," the Pennsylvania State Capitol is filled with art, architecture, and history. Hop on a free 30-minute tour offered daily by a knowledgeable tour guide.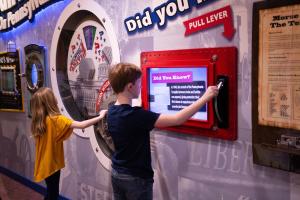 7. Learn about legislation at the Welcome Center
Kids will love the interactive exhibits that both entertain and educate in the Capitol's Welcome Center, located in the East Wing.
8. Have some fun on City Island
Take a stroll around City Island for panoramic views of the Susquehanna River and Harrisburg. The kids can play at the Harbourtown, a little village playground where imagination can run wild.  There are several paid activities like 18 holes at Water Golf or a ride on The Pride of the Susquehanna Riverboat, City Island Train, or the Carousel.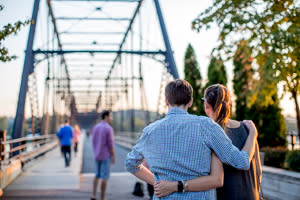 9. Walk along Riverfront Park
After City Island, walk across the Walnut Street bridge and continue north through Riverfront Park to admire the scenery. On a beautiful day, you'll pass friendly joggers, cyclists, and locals walking their dogs.
10. Sip some spirits at Midstate Distillery
Harrisburg's first distillery since Prohibition is pouring complimentary samples of their moonshine, bourbon, vodka, and other liqueurs, and free tours of their facility on Saturdays at 4:30 PM and 6 PM.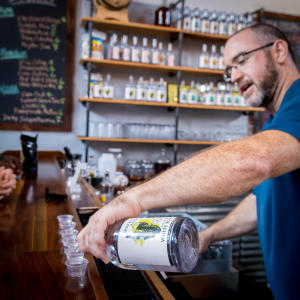 11. Explore Wildwood Park & the Olewine Nature Center
This city-center nature oasis is 90 acres of walking trails, wetlands, and wildlife. Plus, they have a nature center that educates children (and parents, too) about the wonderful world of nature and why it's so important to conserve our natural resources.
12. Get lost in the Midtown Scholar Bookstore Café
The area's best independent bookstore for 14 years running houses aisles and aisles of new, used, rare, academic, and discount books. Check their events calendar for free live music, author talks, and book signings.
13. Walk the halls of the Governor's Residence
Schedule a guided tour of the Governor's Residence, a beautiful two-and-a-half-story Georgian-style home used by Governor Tom Wolf and First Lady Frances Wolf for official functions and meetings. Tours are available Tuesdays and Thursdays from 10:00 a.m. to 2:00 p.m. in April, May, June, September, and October, or right now on this virtual tour.
14. Browse the Broad Street Market 
The smells are free at the oldest continuously operated market house in the country. From fresh produce and deli sandwiches to socially-responsible popcorn and craft beer, we can't guarantee you'll have the willpower to avoid buying the mouthwatering munchies!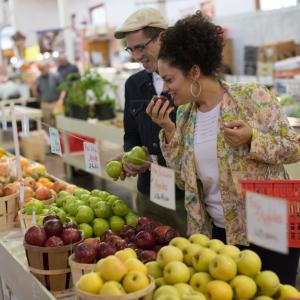 15. Picnic at Fort Hunter Park
Enjoy the day at Fort Hunter Park, stopping for lunch at one of the riverfront picnic tables, Adirondack chairs, or swings. You might even see a train crossing the Rockville Bridge, the longest stone masonry arch railroad bridge in the world.
16. Check out the Everhart Covered Bridge
Pennsylvania has more covered bridges than any other state, and you can walk through one at Fort Hunter Park. The Everhart Covered Bridge was originally built in 1881 in Perry County but has since been relocated, restored, and preserved for visitors to admire.
17. Stroll around Italian Lake
In the center of Uptown Harrisburg at 3rd & Division Streets, you'll be awed at the beautiful Italian Lake Park, with its greenery, blooms, fountains, and waterfowl.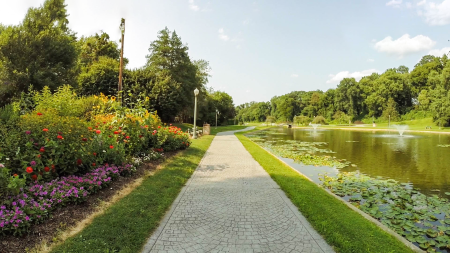 18. Visit the Art Association of Harrisburg
This gallery is Harrisburg's oldest and largest, located in the historic Governor Findlay Mansion overlooking the Susquehanna River. Their exhibits change every five weeks so you can enjoy new art each time you're in town.
19. Admire the galleries at The Millworks
In addition to farm-fresh food and beer, The Millworks houses the creative studios of approximately 30 area artists. Their paintings, sculptures, and crafts are on display in the halls and galleries, and if you're lucky, you might be able to see them in action.
20. Be here for the beer at Appalachian Brewing Company
Make a stop at Appalachian Brewing Company, which offers complimentary guided tours and samplings every Saturday at 1 PM. Cheers!
21. Plan for 3rd in the Burg
Book your trip to include the third Friday of the month when Harrisburg hosts special events, exhibits, shows, concerts, lectures, and more to showcase the culture of the city. 3rd in the Burg is generally free, and prices vary at each participating venue.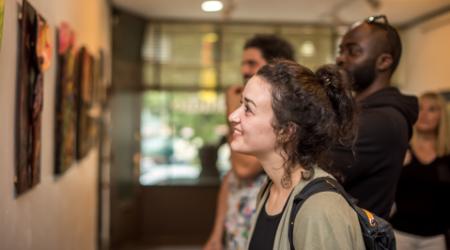 22. Check out the art and gift shop at Whitaker Center
The curved wall gallery showcases a rotating art exhibition, with works ranging from impressionistic to modern, and the Wonders Gift Shop is filled with unique and educational toys and souvenirs that'll make you say "Neat!"
23. Bike the Capital Area Greenbelt
This 20-mile trail of on-road and dedicated paths is perfect for visitors who like to sightsee and exercise. You'll pass by landmarks like Wildwood Park, Riverfront Park, Five Senses Garden, and Reservoir Park. Be sure to stop for a few photos! Check out our biking guide for more treks including road cycling routes and mountain biking trails.

24. Explore the Susquehanna River
Water sports enthusiasts should have no issues with the Susquehanna River's calm waters, which are great for kayaking, fishing, pontoon boating, and creating your own adventures!
Each Saturday in the summer, The Pride of the Susquehanna Riverboat transforms into a floating classroom for River School. It's free for kids to ride the 75-minute cruise where they'll learn about plants, animals, and insects, the geology of the river, and more. (Tickets for parents are $15 each)

25. Get your picture taken in front of a mural
Throughout Harrisburg, you'll find impressive frescos that transform bland buildings into canvases. We recommend a postcard-worthy photograph in front of the "Harrisburg" mural on the corner of Reily Street and Green Street in Midtown. Check out the Harrisburg Mural Trail map from Sprocket Mural Works.
26. Catch some fireworks over the Susquehanna River
Throughout the summer months, you might get to enjoy some fireworks over the river, set off from City Island after Harrisburg Senators' games and during summer holidays (Memorial Day, Independence Day, and Labor Day). Best places to include Riverfront Park or along the Walnut Street walking bridge.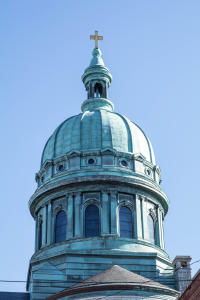 27. Admire the architecture of Cathedral Parish of Saint Patrick
One of Harrisburg's most prominent skyline landmarks, the Cathedral atop the Cathedral Parish of Saint Patrick is beautiful, inside and out.
28. Browse the works at Rose Lehrman Art Gallery
Located on the campus of Harrisburg Area Community College, the Rose Lehrman Art Gallery has rotating exhibits from national and international artists, as well as occasional faculty pieces that showcase local talent.
Free Activities Around the Region
29. Pay tribute to the U.S. Army
At the U.S. Army Heritage & Education Center, you can hear the history of this branch of the military, from the Revolutionary War to today. Walk next to tanks, climb in trenches, and experience what it was like to be a soldier.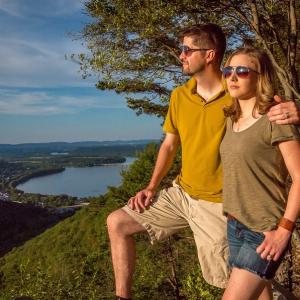 30. Hike to Hawk Rock
Known to trail enthusiasts as one of the Appalachian Trail's most beautiful overlooks, the hike to Hawk Rock is refreshing and the view from the top is breathtaking. Check out our hiking guide for more treks around the region.
31, 32, 33 & 34. Enjoy Complimentary Wine Tastings
A handful of our region's wineries offer free tastings of whites, reds, blends, and more!
It's just a little drive to Halifax for a complimentary wine tasting at Broad Mountain Vineyard. Afterward, purchase a wine, cider, or beer flight while admiring the scenic views.
Also in Halifax is Armstrong Valley Vineyard & Winery. Head to their tasting room for five free samples, then ask their wine expert to make you a wine cocktail, a special blend of two or more of their wines that unlocks new flavors!
You can get five free wine samples at Buddy Boy Winery & Vineyard, or up your sipping to 10 for $5 and you can keep the commemorative tasting glass!
Samples of Mount Hope Estate wine are complimentary in their Carriage House Wine Shop. The Blackberry Merlot is a must-try!

35. Visit the petting zoo and playground at Indian Echo Caverns
Above ground at Indian Echo Caverns, visitors can say hello to a collection of friendly, trained farm animals, including goats, alpacas, chickens, and peacocks. The playground area features slides, swings, monkey bars, and a climbing wall. Unpack your lunch at one of their free-to-use picnic tables.
​36. Spot the mini Statue of Liberty
Standing 25 feet tall on a perch in the middle of the Susquehanna River is our own Lady Liberty, who is one-sixth the size of the one in New York. She appeared overnight in 1986 as part of a prank, but she quickly captured the hearts of the locals. When she blew over in 1992, her fans rallied to erect a permanent replica. Catch a glimpse of her while driving north along the Dauphin Narrows on 322.
37. Check our Events Calendar
We've included a lot of incredible attractions and activities on this list, but there's always more! From complimentary museum admissions and book talks to free concerts and festivals, search our calendar for limited time events during your visit.
You don't always have to pay to play!