Each year, millions of families follow the scent of chocolate to Hershey The Sweetest Place on Earth® to visit our biggest attractions: Hersheypark® and Hershey's Chocolate World Attraction. In and around the town of Hershey, there's even more to explore. So delay the ride home for a few hours and stop over at one of these sweet places! 
Natural Wonders 
Hershey Gardens
What started as a small garden of roses for Milton Hershey's wife Catherine has bloomed into 23 acres of flowers, shrubs, trees, and exotic plants for families to enjoy. The Hershey Gardens has a hands-on children's garden, beautiful themed areas like the Japanese Garden and the fragrant Herb Garden, and dozens of benches to rest when you've stopped to smell the roses. At the Milton & Catherine Hershey Conservatory, you can admire the botanical beauty of tropical plants and walk among more than 400 rare butterflies in the Butterfly Atrium.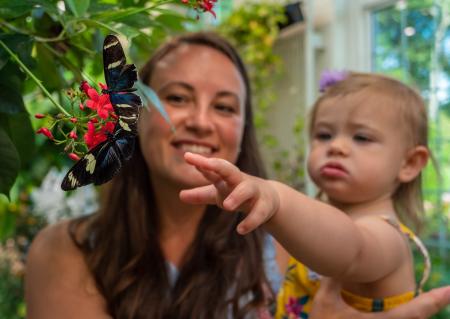 Indian Echo Caverns
You can see the towering coaster hills from afar, but Hershey also offers something exciting hidden beneath the surface. As one of the most visited attractions on the East Coast, Echo Dell – Indian Echo Caverns is a natural geologic wonder that showcases beautiful rock formations that are millions of years in the making. In addition to a tour of the caves, families can interact with some furry friends at the petting zoo and become apprentice prospectors mining for shiny treasures at the Gem Mill Junction.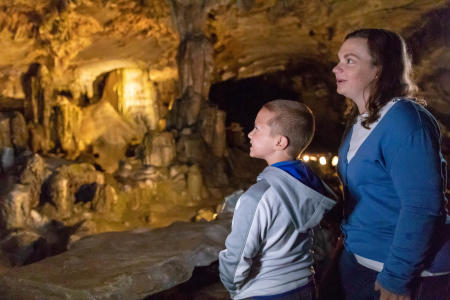 Marvelous Museums 
The Hershey Story, The Museum on Chocolate Avenue
If you consider yourself a professional Hershey's Chocolate taste tester, you'll love to learn the fascinating story of Milton S. Hershey, founder of The Hershey Company at The Hershey Story, Museum on Chocolate Avenue. From his never-give-up attitude to his insatiable urge to innovate, Hershey changed the chocolate industry. His groundbreaking approach to milk chocolate and candy production transformed chocolate from a luxurious indulgence to an everyday sweet treat. Mr. Hershey's success made him a billionaire, but he wholeheartedly shared his wealth with the town as demonstrated by his living legacy at the Milton Hershey School. The Hershey Story also has its own Chocolate Lab where you can experiment with unique flavors and mix-ins just like Mr. Hershey. Included in your trip to the Museum is a journey around the world for an exclusive tasting flight of warm drinking chocolate from Africa, South America, and more!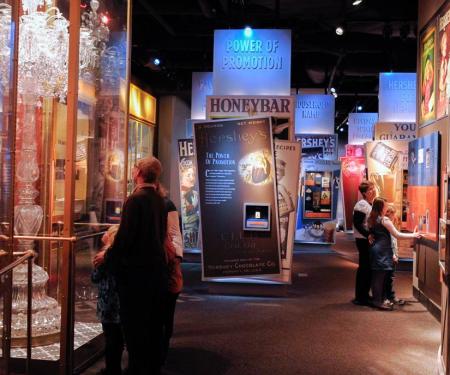 AACA Museum
Take a Sunday drive through time at the Antique Automobile Club of America (AACA) Museum, Inc. to explore a world-class collection of antique automobiles. The Museum is a proud affiliate of the Smithsonian Institution, which speaks well of its impressive collection of 85-100 classic cars, buses, motorcycles, and more. Car fans might already know about their exhibit of Tucker 48 automobiles, engines, mechanicals, and automobilia, the largest collection in the world. In addition to their wheeled wonders, their vintage items include a model train display, antique road signs, and more.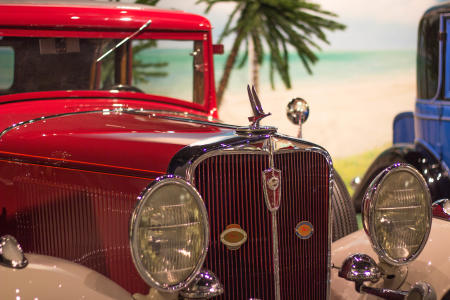 Active Adventures
Adventure Sports in Hershey
Have the kids put their allowance money where their mouth is with a little family friendly competition at Adventure Sports in Hershey. Your crew can spend the day racing go-karts, targeting each other at laser tag, or hoping for a hole-in-one on the miniature golf course. There's also bumper boats, batting cages, an arcade, and an ice cream parlor, perfect for declaring a peace treaty over a sweet treat.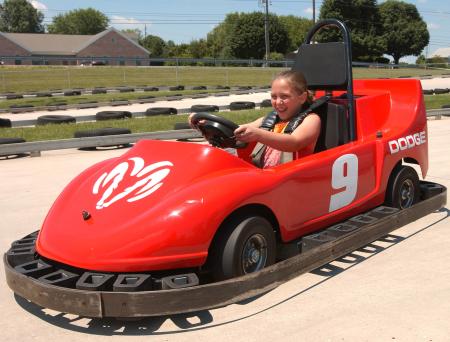 Families with kids 10 and up can put their heads together to solve puzzles, find clues, and unlock the mystery of Escape Room Hershey. With three unique challenge rooms to choose from — Wacky Candy Factory, Mystery in the Theater, and Wizard's Laboratory — it's the perfect chance to use your combined brain power and spend some quality time together!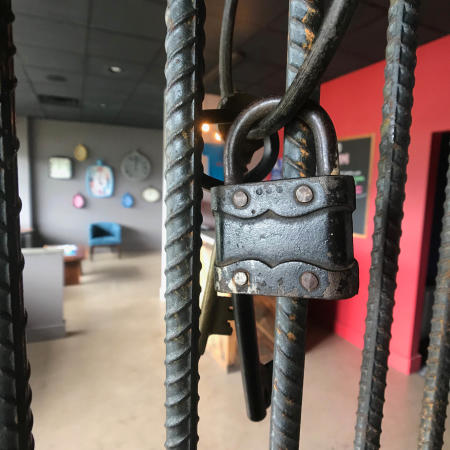 It's Showtime 
Concerts in Hershey
With a little bit of planning, you can include an unforgettable concert with your trip to Hersheypark!  Concertgoers love the Hersheypark® Stadium, the largest outdoor music venue between Pittsburgh and Philadelphia. Hershey attracts some of music's hottest acts, and the 2019 lineup includes Florida Georgia Line, Zac Brown Band, Backstreet Boys, Jonas Brothers, and more. Best of all, this open-air arena lends impressive views of the sunset behind the stage and lit-up coasters at night. Across the parking lot from the Stadium, you'll find the Giant CenterSM , an equally impressive venue that hosts concerts and ice skating acts year round.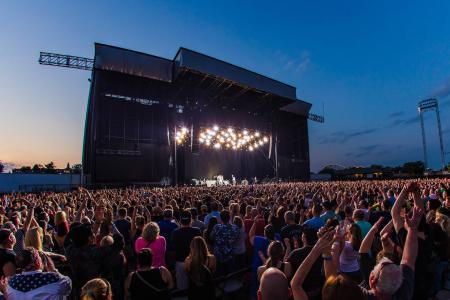 Theatre Shows
Those who prefer velvet seats will love the historic Hershey Theatre with their exciting schedule of Broadway musicals, national performance acts, and family-friend shows for kids. If you don't snag tickets to a show, we recommend the Spotlight Tour where you can go behind the scenes of the beautiful venue that's heralded as the "most impressive theatre in Pennsylvania." 
Family Dining, Plus Something for Mom & Dad
Iron Hill Brewery & Restaurant
This summer, Downtown Hershey has something new to offer including shops and restaurants on Chocolate Avenue. Iron Hill Brewery & Restaurant is one of the new additions and offers casual yet upscale food, deliciously prepared and plated. Their menu includes one of the area's best kids' menus including 16 entrée choices, 12 side options, and a scoop of their signature ice cream. For Mom & Dad, Iron Hill brings 20 years of brewing experience to Hershey with refreshing and creative beers for every palate. Cheers to a great getaway!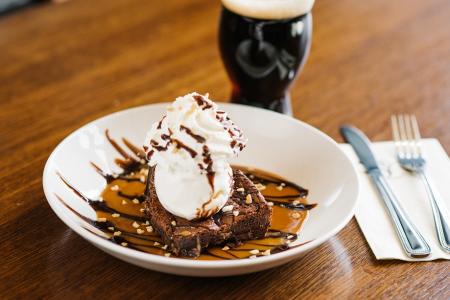 Tröegs Independent Brewing
In the summertime, Troegs, next to Hersheypark, attracts hundreds of families whose parents are eager to kick back after a long day exploring Hershey. Grab some food from their "snack bar" which has an assortment of surprisingly artisan selections. Bring the table an order of Popcorn that's glazed with brown butter and rosemary hop salt before moving on to one of their entrees and sandwiches. Tröegs keeps it simple for the kids with approachable options like chicken fingers, PB&J and quesadillas. The adults can sip and sample the bold and adventurous beers Tröegs is known for.

Discover more sweet treats in Hershey!