Fenicci's of Hershey: Where The Locals Eat.
The first thing you should know about Fenicci's of Hershey is that it's not a fancy joint, but its appeal lies in its rich history, delicious food, and welcoming family atmosphere for locals and visitors alike.
History and Family Tradition at Fenicci's
It's the dinner hour at Fenicci's of Hershey. You'll find families with kids enjoying spaghetti and meatballs and chattering about the roller coasters, couples pairing wine with succulent seafood entrees after a show at the Hershey Theatre, or a sports team sharing pizzas after an exciting game.
Fenicci's owners Phil and Kveta Guarno love to see their restaurant bustling like this -- packed with guests and families enjoying comforting Italian food in a welcoming environment. They are proud to be present custodians of a decades-old Hershey tradition that generations of locals and returning Hershey visitors have experienced. If you've been coming to Fenicci's for years, chances are you know Maria, who's waitressed there since 1962. She has brought meatballs to kids who return to share the same meal with their own children - a testament to the customer loyalty and affinity for Fenicci's.
The Mouthwatering Menu
Get ready to make some tough decisions when deciding what to order because Fenicci's has a couple hundred items on their menu! Using meat from local farms to create their famous meatballs and recipes brought over from Italy to blend their celebrated sauces, there's a fresh, homemade flavor that's present in their large-portion dishes.
Feed a big appetite with a supersized portion of lasagna, with its cheesy layers draped in a homemade marinara sauce. Their famous Upside Down Pizza has been wowing customers since 1947 and is just what you're picturing – cheese first, then sauce on top. Refined palates will enjoy the chef's seafood creations like the Pecorino Siciliano Tortellini, three types of tender meat tossed with oil, red peppers, cheese, and tortellini, or the Seafood Fra Diablo, a slightly spicy spaghetti topped with clams, mussels, shrimp, and fried calamari.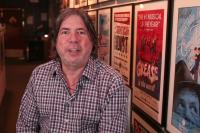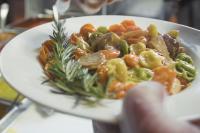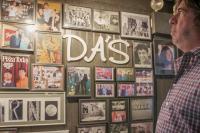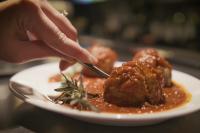 Beyond the Chocolate
If you visit Hershey solely for its main attractions, you're missing out on a small town experience that's rich in family tradition and welcoming to its guests. In addition to places like Fenicci's of Hershey who hold true to this tradition, new restaurants, shops, and stores are popping up and infusing fresh flavor to the town's vibrant culture. Next time you visit the coasters, don't forget the chocolate. Chocolate Avenue that is!
Fenicci's of Hershey isn't just great Italian food. It's a downtown tradition for generations of local and visiting families.