Hersheypark Summer Season Begins May 3, 2019 with New Reese's Cupfusion Ride, New Food Trucks and Wearable Technology.
MEDIA CONTACT: Quinn Bryner at QucBryner@hersheypa.com or 717-534-8969
Hershey, PA - March 7, 2019 - Join the mission on Reese's Cupfusion, an all-new interactive gaming ride; splash in one million gallons of water at The Boardwalk At Hersheypark water park; rock out at a concert at Hersheypark Stadium or bring the family to relax at one of the Official Resorts of Hersheypark.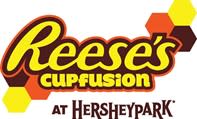 The fun begins May 3, 2019 at Hersheypark amusement park, a 121-acre theme park boasting more than 70 rides and attractions for its 112th season.
Opening in summer 2019, Reese's Cupfusion attraction merges the world's love of chocolate and peanut butter with an all-new interactive gaming ride experience that creates a full-sensory dark ride adventure with multiple ways to play for the entire family.
The love for Reese's is at the center of it all as guests experience interactive family game play throughout the new attraction, with multiple ways to earn points.
As a Reese's Agent Trainee, it's the guests' mission to ensure the world is never deprived of Reese's Peanut Butter Cups under the guidance of Commander Cup, a new character introduced this year.
The mission continues outside Reese's Cupfusion where guests can take a spin on two kiddie rides taken over by Mint the Merciless and the League of Misfit Candy. Families can grab sweet gear from the Agent Supplies store, challenge each other at the Commander Cup Factory Game and meet the all-new Reese's Cupfusion characters.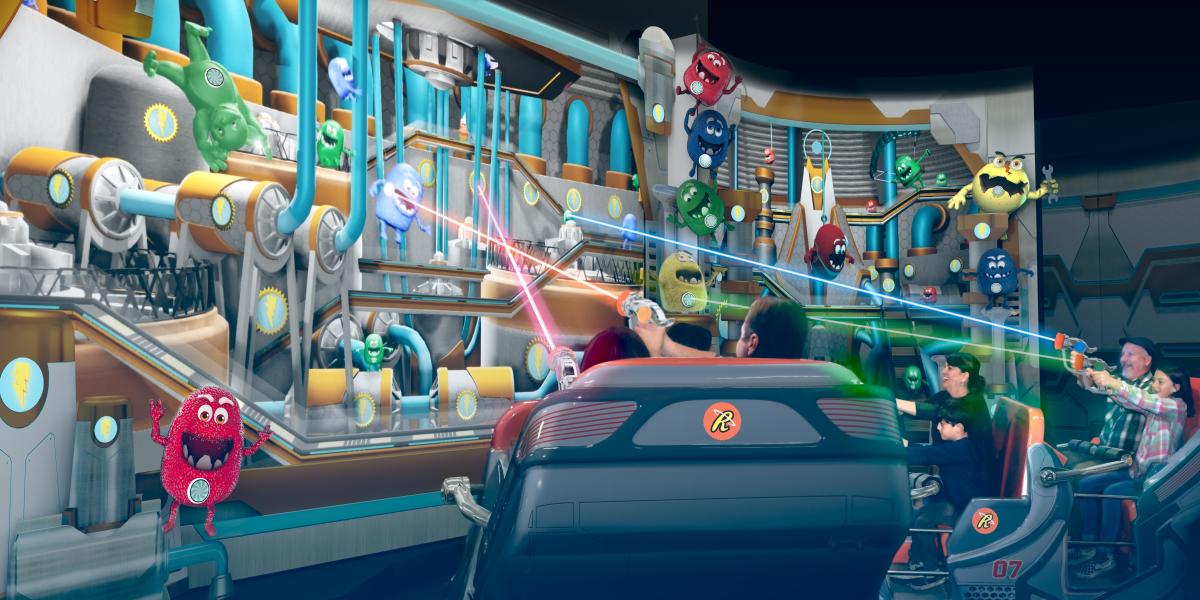 In addition to daily entertainment presented on multiple stages, the following offerings are new for 2019:
Hersheypark will offer guests more personalized experiences than ever before with the introduction of an all-new program called HPGO. This exclusive guest platform connects a HPGO wristband with the Hersheypark app to collect free ride stats and photos from Reese's Cupfusion and Whitecap Racer, while seamlessly integrating with the enhanced Fast Track program. Guests can skip the regular line on up to 14 attractions, including 12 coasters, with the purchase of Fast Track or the all-new Fast Track Unlimited.
New food options include Chick-fil-A®, Nathan's Hot Dogs, and Keepin' It Kosher food trucks, and a new menu at The Outpost, the allergen friendly food location, in addition to new King Size Milkshakes inspired by Reese's Cupfusion at Simply Chocolate ice cream shop.
The Boardwalk at Hersheypark, a full water park with more than 16 attractions, is included in admission May 25-Sept. 2. Admission to ZooAmerica North American Wildlife Park, an 11-acre walk-through zoo home to more than 200 animals from 100 species, is also included in the Park's one-price admission.
And one of the most popular rides in Hersheypark, the iconic Carrousel, marks its 100th anniversary of delighting children and those young at heart for generations.
One-day regular admission is $68.95 plus tax, with a variety of ticket options, including the current best price of summer. Guests who purchase by March 31 can save more than 40% off tickets and enjoy the sweetest thrills of the season for $39.95.
A sneak peek is included with every Hersheypark ticket as part of free extra hours. Present your ticket at the main entrance 2.5 hours before the Park closes the night before your visit and enjoy a fun-filled evening. If you are a guest of The Official Resorts of Hersheypark, you can enter 3.5 hours before closing and are eligible for 'Sweet Start.'
With Hersheypark Sweet Start, Resort guests and Season Pass holders receive one-hour early access to 28 rides on select dates during the summer season including Reese's Cupfusion. 2019 Hersheypark Season Pass holders have access to unique Drink and Dining Plans, free parking, food and retail discounts and Season Pass holder events throughout the year.
Season Passes can be purchased on payment plan through April 30. For more information on options, please visit www.Hersheypark.com.
Guests may extend their stay and play longer, explore more and save big when visiting The Official Resorts of Hersheypark: The Hotel Hershey luxury accommodation, Hershey Lodge resort and Hersheypark Camping Resort campground.
Popular offers during the summer season include current best rates of summer with getaways from $179 when guests book by March 31, the Kids Stay, Play & Eat FREE and 2-Day Stay & Play packages at The Hotel Hershey and Hershey Lodge resorts. Free Resort Benefits include Hersheypark Sweet Start access, complimentary front gate shuttle service, indoor pools, resort recreation and activities and more. For rates and additional information, visit Hersheypark.com/lodging.
Hershey, Pa., offers so many things to see and do with more than a dozen unique dining venues that include everything from casual coffee shops to late-night cocktails, family-friendly dining to four-star cuisine and everything in between. MeltSpa by Hershey day spa is conveniently located downtown, perfect for a day-long escape or quick relaxation with exclusive Hershey's Dark Chocolate Treatments.
Finally, the stars are coming out to shine in Hershey this summer and Hersheypark ticket discounts are available the day before, of and after a concert! Scheduled at Hersheypark Stadium and Giant Center are:
May 18: Alan Jackson
June 1: Trevor Noah
June 6: Luke Bryan
June 8: Ozzy Osbourne
June 13: Carrie Underwood
July 6: New Kids on the Block
July 20: Thomas Rhett
July 27: Breaking Benjamin
August 17: Florida Georgia Line
August 18: Backstreet Boys
August 21: KISS
August 29: Zac Brown Band
August 30: Hootie & The Blowfish
For more information on shows, please visit www.HersheyEntertainment.com.
For more information on Hershey as the perfect summer destination, please visit www.HersheyPA.com.
###
About HE&R: Hershey Entertainment & Resorts is a world-class entertainment and hospitality company dedicated to preserving the legacy of Milton S. Hershey. Founded in 1927 by Milton S. Hershey, HE&R and its subsidiaries own and/or operate the Hersheypark Entertainment Complex, Hersheypark Arena & Stadium, ZooAmerica North American Wildlife Park, Hershey Bears AHL Hockey Club, Giant Center arena, The Hotel Hershey luxury resort, Hershey Lodge resort, Hersheypark Camping Resort campground, The Spa At The Hotel Hershey resort spa, MeltSpa by Hershey day spa, Hershey Country Club and Hershey Golf Collection, Hershey Nursery, and Hershey Laundry & Dry Cleaning. For additional information about HE&R, visit www.HersheyPA.com.
© 2019 Hershey Entertainment & Resorts Company.
All words, designs, and phrases appearing in bold, italics, and/or with the
symbol ®, SM, or TM are trademarks owned or used by Hershey Entertainment &
Resorts Company under license or with permission. All rights reserved.
Hershey Entertainment & Resorts Company is proud to help fulfill the dream of our founder,
Milton S. Hershey, by providing value to Milton Hershey School, the largest home and
school in the world, as it continues to provide opportunities for children in need.