If you haven't heard, the Hershey Harrisburg Region is exploding with exceptional craft breweries and vineyards! Our brewmasters are known for their creativity and unique flavor infusions, a la the 6-foot Douglas Fir Tree Zeroday uses in their D.T.F. Saison! From harvesting their grapes to corking their bottles, our vintners are passionate about their wines that are enjoyable for new and experienced palates alike.
Where does one begin their sampling journey? The best way to taste our vineyard and brewery creations is at one of our many sensational summer festivals or multi-weekend vineyard adventures.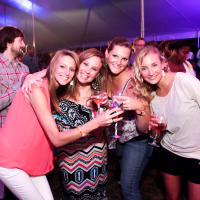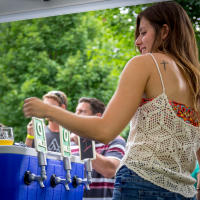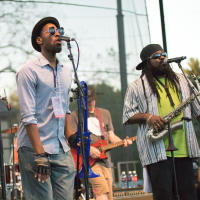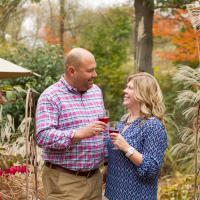 Harrisburg Beer Week
April 20-29, 2018
It's a 10-day, multi-venue love letter to craft beer, showcasing the great tastes of our breweries and restaurants through tap takeovers, beer dinners, limited releases, beer sampling fests, and more! With hundreds of events in the works throughout beer week, each one is a chance to experience the tastes and flavors unique to our region.
Sweet Sensations of Spring
May 5-6, May 12-13 & May 19-20, 2018
Spring is even more beautiful with a glass of wine and a breathtaking view of our vineyards. The Sweet Sensations of Spring event hosted by Hershey Harrisburg Wine Country maps out a self-guided tasting adventure to explore our Pennsylvania wine varieties: many award-winning, all delicious! With 15 participating wineries, it's an ambitious adventure, but those who sip through to the end are entered to win a fully-stocked wine refrigerator.
Dauphin County Music & Wine Festival
June 9-10, 2018
Each year, grape lovers bring blankets and chairs to the historic acres of Fort Hunter Mansion & Park for a weekend-long laidback lawn party, featuring local wine and live music. The Dauphin County Music & Wine Festival is the perfect opportunity to sample our wines and uncork a bottle (or two) of your favorite with your friends. Pair your wine with mouthwatering food, browse creative craft vendor goods, and most of all, enjoy a great day in the sunshine!
BrewFest
July 21, 2018
Soak up the sun, sip cold brews and take in the scenic sights of the Susquehanna River! The sprawling grounds of Fort Hunter host Dauphin County BrewFest, a craft beer tasting party featuring dozens of the region's best brews. Bring a blanket to relax on and enjoy the rockin' live music and gorgeous summer weather!
Jazz & Wine Festival
September 7-9, 2018
While the incredible local and national jazz musicians take center stage at the Dauphin County Jazz & Wine Festival, we can all agree that smooth jazz and sweet wine is a perfect pairing. Sample whites, reds, blends, and meads from our region's award-winning vintners. Pack a blanket and a picnic lunch and give summer a smooth send-off.
Harrisburg Brewers Fest
September 8, 2018
Harrisburg Brewers Fest is an epic block party for you, beer enthusiast, featuring over 70 varieties of frothy samplers from more than 35 brewers. Hop from tent to tent trying lagers, stouts, pale ales, hard ciders, and more. Refuel with a few snacks at one of the many delicious food trucks. What makes this fest taste even better is that you're raising a glass to a good cause, with proceeds benefiting the Cystic Fibrosis Foundation.
Cornucopia Wine Quest
October 13-14, October 20-21, October 27-28, 2018
Fall marks the end of the grape harvest season, but it's also the perfect time to stock up on wine for winter! Spend a weekend winery hopping in Hershey Harrisburg Wine Country, whose participating locations provide ample samples, deep discounts, and fun fall activities during the Cornucopia Wine Quest.
We hop you'll beer here soon!