So you've planned a spectacular getaway, but it looks like bad weather is in the forecast! Thankfully we have plenty of indoor, rainy day activities that'll make you and the family see rainbows instead of cloudy skies. ​ Try out one of these itineraries, packed with museums, galleries, tours, and fun! With rainy day activities like these, you might just find yourself crossing your fingers for inclement weather! BONUS: All of these activities are open year-round! 
Rainy Day Activities in Hershey
A rainy day at Hersheypark®? If you can't strap yourself into a coaster, don't buckle up and head home! These attractions located in Hershey and the surrounding area will keep your attention through the storm. 
Hershey's Chocolate World Attraction 
It's all chocolate, all the time at Hershey's Chocolate World. Hershey's Chocolate Tour shows guests how they make their famous milk chocolate, from cocoa bean to candy wrapper. There's no shortage of chocolate samples and tastings, so indulge in the new Hershey's Unwrapped, a chocolate tasting journey, or Create Your Own Candy Bar activity! The whole family can enjoy the 4D Chocolate Movie, featuring stunning digital animation, special effects, and more than 100 story variations.
All aboard Hershey Trolley Works for a sightseeing tour around the historic Hershey inside a vintage trolley. Your informative tour guide will cover the story of Milton Hershey, point out notable town landmarks, and provide a couple chocolate samples!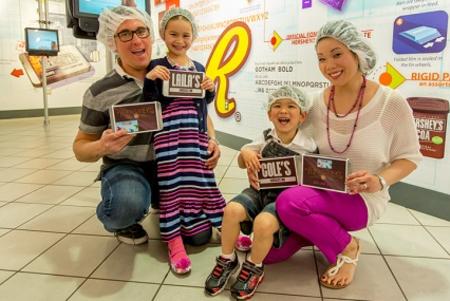 Tanger Outlets Hershey 
Work up an appetite or walk off lunch at Tanger Outlets Hershey while you browse 60 stores, like Polo Ralph Lauren, Under Armour, Coach, Banana Republic, and Gap Outlet. You'll only get wet when you run your shopping bags to the car so you can go back for more! 
Hershey Gardens and The Hotel Hershey
While the flowers at Hershey Gardens are enjoying the rain, you and the family can head indoors to the Milton & Catherine Hershey Conservatory, which houses seasonally changing exhibits in Educational & Horticultural Wing, a Welcome Pavilion, and a Garden Shop. In the Butterfly Atrium, walk among 500-600 tropical butterflies from around the globe! The beautiful four-star, four-diamond Hotel HersheySM has a lot to see and do, whether you're a guest or just taking shelter from the rain! Your taste buds won't be the same after indulging in a fresh culinary creation or a chocolate martini at one of their many dining rooms on the premises. Stroll through The Shops At The Hotel HersheySM, which offer everything from Hershey-branded apparel and gifts to chocolate diamonds. Most visitors don't know The Hotel Hershey offers free, guided history tours on Mondays, Wednesdays, and Fridays at 10 AM.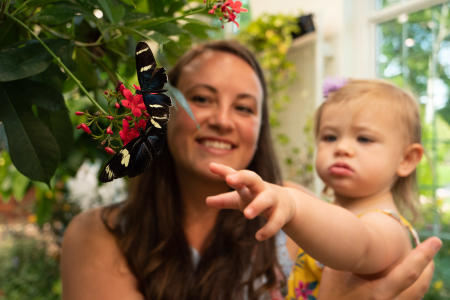 AACA Museum, Inc. 
Just down the road from the Hersheypark Drive attractions, you'll find a world-class automotive experience for the whole family. AACA Museum, Inc. is home to vintage vehicles, cars, buses, and motorcycles from the 1890s through the 1980s. It's been recognized by the Smithsonian as an Affiliate Museum, an extremely rare honor that speaks well of its pristine collection. There's something interesting and nostalgic everywhere you look!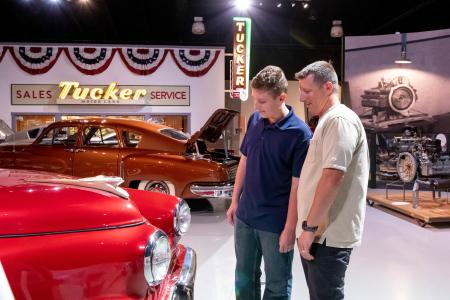 The Hershey Story: Museum on Chocolate Avenue
This interactive museum brings the story of Milton S. Hershey to life, from his beginnings as a struggling entrepreneur to his legacy of philanthropy and chocolate. For the kids (and the kid in all of us), the museum has its own Chocolate Lab where visitors can embrace Mr. Hershey's love for experimentation with unique ingredients to concoct a chocolate creation. If the rainy weather brings a chill, warm up with a sample flight of drinking chocolates from around the world.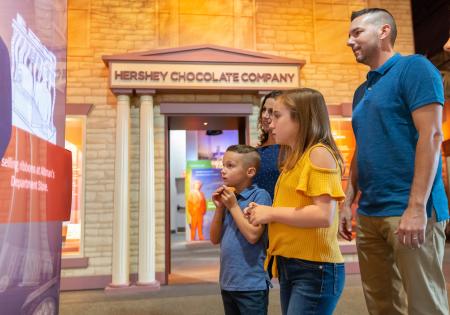 Indian Echo Caverns 
What better place to escape the raindrops than inside the natural underground wonder, Indian Echo Caverns, located three miles west of Hershey. Rain or shine, winter or summer, the temperature inside the caverns is 52 degrees. On a guided tour, see the rock formations, mineral deposits, and natural lakes of this centuries-old attraction, and learn the fascinating history of its inhabitants.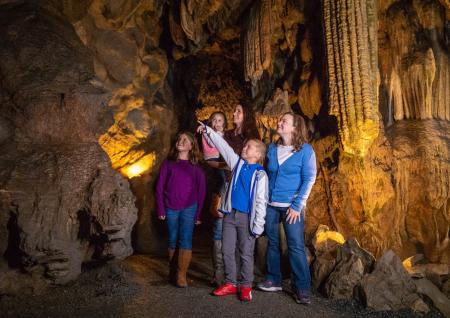 Hummelstown Shopping
Just a few miles down the road from the Hershey attractions lies Hummelstown, a quintessential smalltown filled with charm. You could spend a couple of hours exploring these Mom & Pop shops. Rhoads Hallmark & Gift Shop has 15,000 square feet and two floors of products including home decor, fashion, jewelry, candles, pantry goods, gifts, books, and greeting cards. Toys on the Square features thousands of kids' products including games, stuffed animals, books, and screen-free toys that encourage creative play!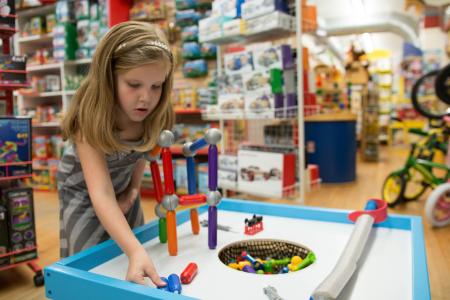 Tröegs Independent Brewing 
You learned about chocolate, then tasted it. At Tröegs, you can learn about how they brew their beer, then down a sample at one of the top ten breweries in the nation! Visitors get a close-up view of this working production brewery on an escorted or self-guided tour. The Tasting Room also has a mouthwatering snack bar with creative and seasonal menu items that complement their brews. Upstairs in their new Tasting Loft (open weekends), enjoy a separate tap list and sourdough pizza with hand-pulled mozzarella. Troegs is a family-friendly place despite its over 21 drink menu, and you're sure to find plenty of families enjoying the laidback atmosphere.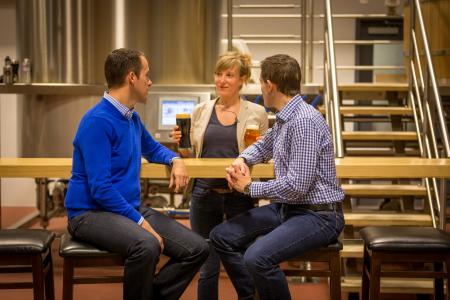 Hersheypark® 
If you have your heart set on being Hersheypark HappySM, they are open rain or shine! Rides like the Carrousel, the Fender Bender, the Kissing TowerSM, and the Whip are under the cover of a roof. Experience indoor thrills at the interactive gaming rise, Reese's CupfusionSM, or try Laff TrakkSM, the nation's first indoor, spinning, glow-coaster! While you wait for the rain to pass, catch a performance, test your skill at hundreds of arcade games, and snack on something delicious at one of the food spots with covered seating. Don't forget about the creature exhibits at ZooAmerica®, included in your Hersheypark admission. And if the rain doesn't let up, Hersheypark may issue a Return Visit Voucher when major rides and attractions close for a continuous 60 minutes.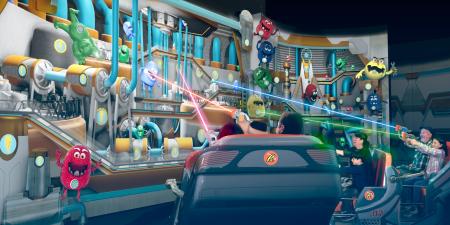 Rainy Day Activities in Harrisburg
The State Museum of Pennsylvania 
Whether you're a Pennsylvania native or one of our neighbors, you'll love exploring the history of the commonwealth at the State Museum of Pennsylvania! Learn about our area's wildlife, like bears, elk, and eagles, or discover the dinosaurs that once roamed our region! The Museum also has a planetarium for supreme star gazing and millions of artifacts in its themed exhibits, including Pennsylvania's Native Americans, the Civil War, the Pennsylvania Turnpike, and famous Pennsylvanians.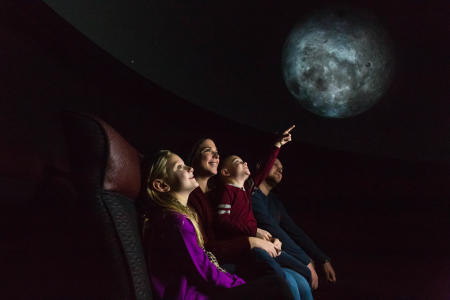 The Pennsylvania State Capitol 
You probably know the Pennsylvania State Capitol building as the center of Commonwealth politics, but it's also renowned for its splendor, art, and history. Proclaimed as one of the beautiful in the nation, the Capitol in Harrisburg features marvelous murals and paintings, intricate stained glass, and furnishings, all commissioned by some of the best artisans of the early 20th century and crafted with priceless materials. Stop by the Welcome Center for interactive exhibits before you take a tour of this "palace of art."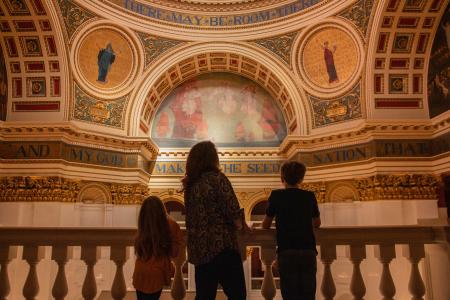 National Civil War Museum 
Even if you know the history, there's always something else to learn about this turbulent time in our nation's history. The Smithsonian-affiliated National Civil War Museum has two floors of exhibits, including thousands of three-dimensional relics like uniforms, weapons, and personal effects of the fallen soldiers. The Meet Mr. Lincoln interactive exhibit allows you to pose questions to Honest Abe, and those who knew him, about the war, politics, slavery, and his presidency.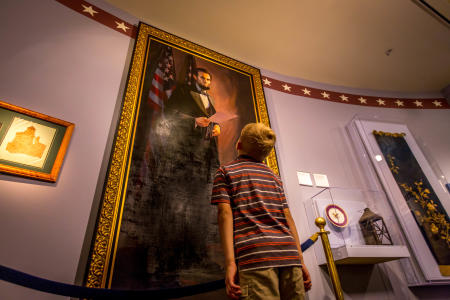 Harsco Science Center at the Whitaker Center 
The Harsco Science Center at the Whitaker Center is hands down the best place for hands-on learning! Perform science experiments, test the laws of physics, and learn about the world around you. Discover KidsPlace, a pint-sized cityscape for kids under 5, and walk through The Carnival of Health, 2,200 square feet dedicated to the wonders of the human body, plus hours of stimulating exhibits that make learning incredibly entertaining! Their new STEM labs include a multitude of activities like coding, robotics, circuitry, and 3D printing to inspire the next generation of engineers!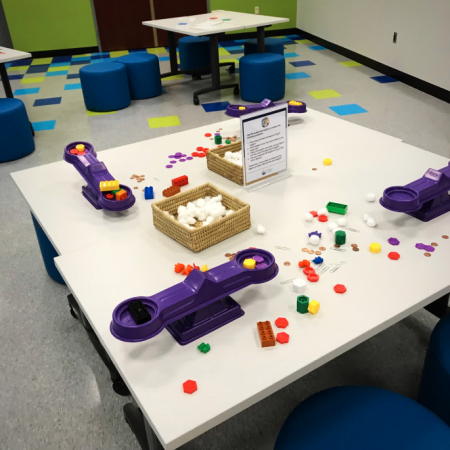 Broad Street Market 
Founded prior to the Civil War, Broad Street Market carries the distinction of the oldest continuously operated market house in the country. This shopping and dining experience is open Thursday through Saturday and features more than 40 vendors offering locally-grown and organic fruits and vegetables, meats, and warm bakery items. When your mouth is watering, enjoy prepared breakfast, lunch, and dinner meals and snacks like soups, sandwiches, ice cream, soft pretzels, and craft beer.  The Market is open Thursdays, Fridays, and Saturdays.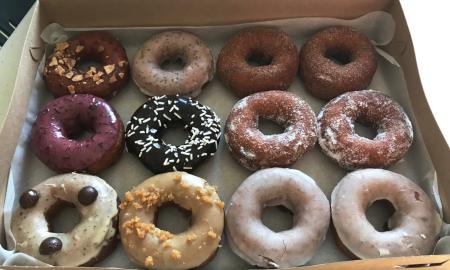 Midtown Scholar Bookstore Café 
The shelves of Midtown Scholar Bookstore hold more than 200,000 new, used, and rare texts, making it a treasure trove for booklovers and likers. They have a robust collection of children's books and reading nooks to share a story together. Grab a cup of fair trade coffee or tea from the in-store café to keep you warm while you get lost in the aisles. Check their events calendar because they frequently host book signings, poetry readings, and performances by local musicians.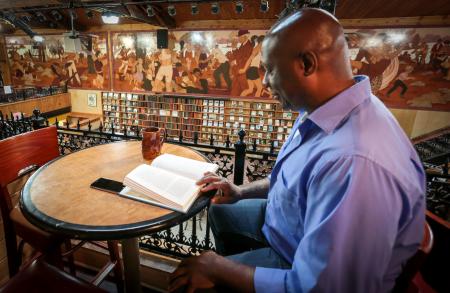 Midtown Cinema 
You might have already associated rainy days with movies, but we guarantee your usual viewing experience will be better at Midtown Cinema, Harrisburg's independent art house theater. Showing indie and foreign films, they are a callback to theaters of old, celebrating the art of film! Their snack bar includes classic munchies like popcorn and candy, but also features local products like coffee and ice cream. You can even bring a crowler of craft beer over from next door's Zeroday Brewing Company.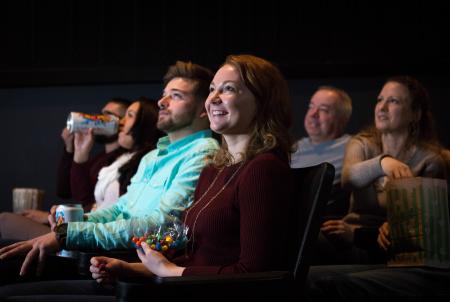 If the sun is shining now, save this post for a rainy day!