With a trip to the Hershey Harrisburg Region, you can embark on a bonus excursion to taste exotic flavors from around the world at some of our area's delectable ethnic eateries! We love that you want to try new things which is why we have international dining options for everyone in the family.
Destination: Mexico
Herby's El Mexicano
Herby's is a local favorite, plating authentic Mexican cuisine created with made-from-scratch recipes and fresh local ingredients. Some of its bestselling menu items include the flavor-filled tamales, sizzling fajitas, and melty enchiladas — prepared with attention to detail and Mexican techniques that date back generations. This family-owned restaurant has a colorful and exciting atmosphere, where you can enjoy a handcrafted drink from its full bar. We recommend the jalapeño margarita for a sweet kick.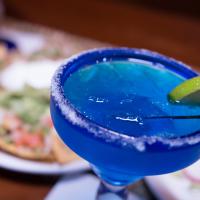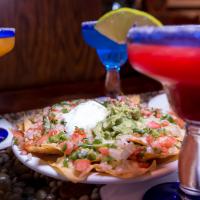 Destination: Italy
Fenicci's of Hershey
From their original (and famous!) sauce recipes brought here from Italy to their exceptional homemade lasagna, Fenicci's of Hershey has been a family dining destination in downtown Hershey for decades. They offer masterfully made pasta dishes, cheesy pizzas with homemade dough, crisp strombolis, decadent surf and turf dinners, and creative takes on traditional menu items like homemade crab cakes and oven-baked sandwiches. We mentioned their famous sauce and what we're referring to is their locally-loved Famous DeAngelis Mushroom, Meat or Marinara creations! Whether you're here for a date night or at a table for eight, you'll feel welcome here.

Trevi 5
Authentic yet modern, Trevi 5 offers fresh Italian dining, with contemporary twists on traditional Italian fare. With savory small plates, housemade pasta, and oven fresh pizzas you'll find something delicious and approachable, all within the resort casual dining space of The Hotel HersheySM. As you're browsing the menu, you'll see familiar Italian fare terms like Bolognese, Rigatoni, and Chicken Cacciatore, but reading the descriptions of each delights guests with unexpected ingredients like pork-veal-sausage ragu, butternut squash alfredo and cornish hen. Their menu also includes a variety of vegetarian, vegan, and gluten-free options to ensure everyone in your party can feast on a delicious and healthy meal.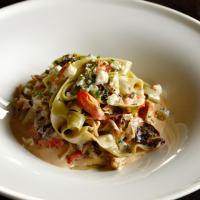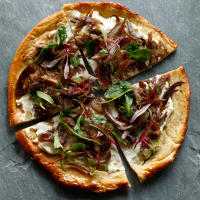 Destination: France
Rubicon
Rubicon describes itself as playfully French and bar-centric, offering honest epicurean fare. By epicurean, they're referring to their gourmet food and the genuine enjoyment one experiences when it's eaten! While the menu might appear a bit intimidating, know that Rubicon is a place where foodies go for a delicious meal and their staff is eager to help you find a dish that suits your tastes while also being culinarily adventurous. Their menu boasts several small plates and appetizers like oysters and soups, which pair well with their extensive cocktail menu for those looking for a lite meal. Rubicon also has some striking décor and it's second floor dining level has several sweetheart tables that overlook the bar. And its downtown Harrisburg location makes this an ideal stop for your night on the town!

Destination: Cuba
Los Tres Cubanos
For a taste of Havana, no need to leave Harrisburg! Los Tres Cubanos serves beautifully prepared Cuban cuisine and handcrafted cocktails in a richly decorated restaurant rife with Cuban flair. If you're unfamiliar with Cuban cooking, try the La Cubanita Emparedado for an authentic version of a Cuban Sandwich you've no doubt tried somewhere before. This one has slow-roasted pork, fresh deli ham, gooey Swiss cheese, crunchy pickles, and tangy yellow mustard. And the Masita De Puerco is a Cuban tradition with tender pork marinated in Cuban spices and fried to perfection! Los Tres Cubanos is an essential stamp on your international foodie passport!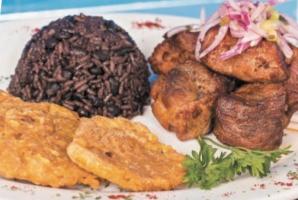 Destination: Delicious! The Hershey Harrisburg Region is full of flavor!