Don't let the cold weather freeze your plans for a winter getaway! The Hershey Harrisburg Region is an all-season family destination offering tons of activities that hold up all winter long. From whizzing go-karts and science experiments to museums and animal exhibits, kids love to learn and play here!
Whitaker Center
We're not exaggerating when we say Whitaker Center for Science and the Arts has it all! Children and parents alike can explore through three floors of hands-on exhibits dedicated to scientific discoveries. You can perform experiments in physics, celebrate the ingenuity of transportation and manufacturing, learn about global weather, reveal the technology behind movies, television, music, and theatre, and peek inside the human body to better understand health. Even your youngest family members can get their share of learning experiences with KidsPlace, a child-sized city that offers toddler-centric experiments and activities.
In addition to its brilliant science center, Whitaker Center is home to Central PA's biggest digital screen! At 38 feet high and 70 feet wide, it's a truly immersive 3D movie experience. Their showings include incredible journeys into space, underwater, through the skies, and back in time, plus all the larger-than-life Hollywood blockbusters you love.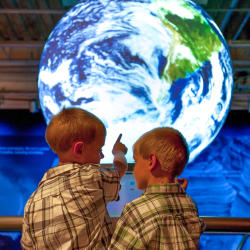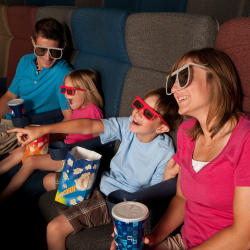 ZooAmerica®
Did you know the animals of ZooAmerica® are most active in the cooler months? Winter is a perfect time to explore this walk-through zoo, home to more than 200 mammals, birds, reptiles, and more! Indoors, you'll find alligators, snakes, and lizards lazing around in climate controlled habitats that mimic warmer parts of North America. In their outdoor enclosures, owls, deer, wolves, and big cats adapt to tolerate the cooler temperatures and snowy weather!
The Hershey Story: The Museum on Chocolate Avenue  
You've tasted his chocolate, but there's a lot to uncover about Milton S. Hershey, the man who built Chocolate Town U.S.A.SM! The Hershey Story offers interactive family activities and comprehensive museum exhibits that tell the tale of Mr. Hershey who went from bankruptcy to brilliance and converted chocolate from a decadent indulgence to an everyday delight. You can marvel at the machinery used in his original chocolate factory or become an apprentice chocolatier by solving puzzles and answering questions throughout the museum.
Mr. Hershey loved to experiment with new flavors, and you can, too, when you create your own chocolate in the Chocolate Lab. Start with cocoa beans, mix the ingredients, learn (some of) the secrets behind the famous Hershey's Milk Chocolate Bar. Find some sweet inspiration with a sample flight of warm drinking chocolates from Africa, Indonesia, and all around the globe.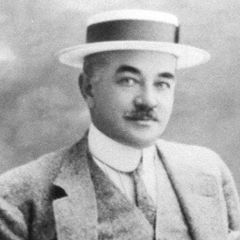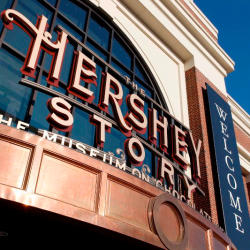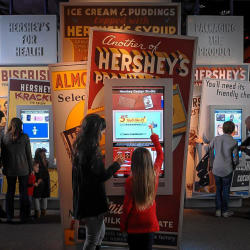 State Museum of Pennsylvania
How much do you know about Pennsylvania? With just one trip to the State Museum in Harrisburg, you can double or even triple your expertise when you explore three floors of history, geology, archeology, paleontology, and more! Get to know the commonwealth's native plants and animals, or dive into a 350-piece collection that highlights the ways Pennsylvania's people, places, and products uniquely influenced the nation we are today. You don't have to wonder what Pennsylvania might have looked like 100 years ago when you can stroll around a life-sized streetscape town. Uncover the secrets left behind by our region's Native Americans through their artifacts, pottery, jewelry, and tools, excavated and meticulously preserved. From mastodons and military history to the Turnpike and tectonic plates, there's no limit to what you can learn.
Turkey Hill Experience
It might be cold outside, but who can refuse a bowl of ice cream? At the Turkey Hill Experience in Lancaster County, it's all ice cream, all year round, as you learn about Turkey Hill Dairy. What activities are there for families? Here's the scoop: become an ice cream maker for a day when you create a virtual flavor, milk our mechanical dairy cows, star in your own Turkey Hill commercial, and get your fill of free samples! Turkey Hill is also known for their refreshing iced teas, and just like their ice cream adventures, you'll have the chance to see, smell, taste and learn all about their tea varieties!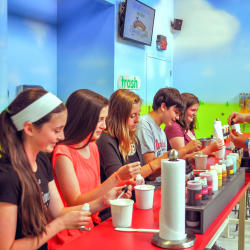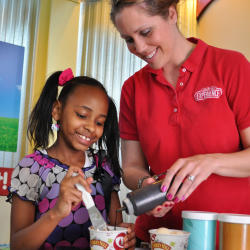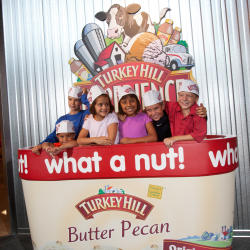 Carlisle Sports Emporium
If your family troupe needs more action than artifacts, head to Carlisle Sports Emporium, an exciting year-round entertainment complex that's sure to cure your hibernation blues. Frolic through the 20,000 square foot arcade and go head-to-head with your loved ones to collect tickets. Take a spin on the FasTrack Go-Karts, including exclusive rookie karts for the little drivers. Aim at or avert your opponents in the two-level, 7,500 square foot laser tag arena, ideal for families with novice or experienced taggers. The facility also has a lazer maze, a roller skating rink, and a café with pizza, platters, and fries to refuel before another round of fun!
Autobahn
Feeling the need for speed? Families with teenagers (with or without their licenses!) can arrive and drive European style electric go-karts, sporting exceptional torque and speeds up to 50 MPH! The 40,000 square foot facility's indoor track is climate controlled to yield perfect driving conditions every day. At Autobahn, helmet hair is always in style, whether you're racing each other for fun or trying to beat your personal best lap time!
When the weather outside is frightful, our indoor family entertainment is so delightful!