We've packaged the Top Spots to celebrate the season in the region in 2017.
MEDIA: USE OF PHOTOS IN THIS ROUND-UP
Media is NOT permitted to reuse, re-purpose, print, publish, or post any of the photos or images included in this document.
The images used for this Seasonal Round-Up are intended only as visual representations of events or activities described.
Media must contact each attraction directly to request images or search our full library of royalty-free destination images in our Media Lounge.
HARRISBURG, PA (Oct. 1, 2017) — We are happy to present another Seasonal Round-Up of the top holiday celebrations and attractions in PA's Hershey & Harrisburg Region for 2017:
Hersheypark® Christmas Candylane®
Hershey Sweet Lights® Drive-Thru Light Display
Holiday Shows & Performances in Hershey
ZooAmerica North American Wildlife Park
The Hershey Story, the Museum on Chocolate Avenue
Hershey Gardens
Hershey's® Chocolate World® Attraction
Antique Automobile Museum in Hershey
Fort Hunter Mansion & Park
National Christmas Museum
Central PA Youth Ballet's Nutcracker Performance
American Music Theatre's 2017 Christmas Show: Home for the Holidays
Koziar's Christmas Village
And more…
Nov. 10 thru Jan. 1, 2018 (select dates): The new Hershey Triple Tower(TM) and the Sidewinder(SM) coaster will be joining five (5) other coasters and the usual 50+ rides that are offered each year during this special winter & holiday season at Hersheypark. Check the park's web site for select dates & times of operation during this period before planning your visit.
Hersheypark Christmas Candylane includes:
Four million sparkling lights throughout the park.
A special choreographed light show entitled "NOEL" every half hour after 5pm.
A new "Music Box Christmas" show at The Music Box Theatre inside the park.
Santa and his live reindeer.
Rudolph's Skating Pond.
Please note that the total number of rides operating at any time throughout this period may vary pending weather conditions. Media can contact Kaylee Dugan, Communications Specialist at Hershey Entertainment & Resorts Company at 717-520-5158.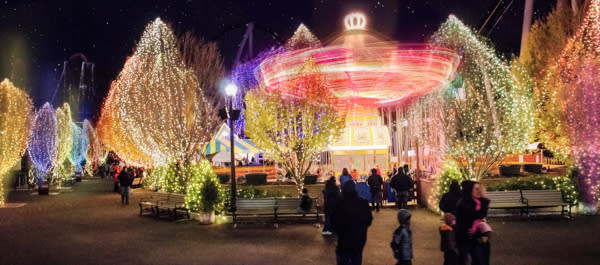 Nov. 10 thru Jan. 1, 2018 (nightly): A winter wonderland awaits at this annual Holiday Drive-Thru attraction featuring nearly 600 illuminated and animated holiday light displays winding two miles throughout the fields and wooded trails around The Hotel Hershey. Check the Hershey Sweet Lights web site for ticket prices and times. Media can contact Kaylee Dugan, Communications Specialist at Hershey Entertainment & Resorts Company at 717-520-5158.

Holiday Shows & Performances in Hershey, PA
Visit www.HersheyEntertainment.com for tickets & details on the following performances:​
Rudolph at Hershey Theatre -- Dec. 6 & 7, 2017 
Hershey Symphony presents Holiday Spectacular at Hershey Theatre -- Dec. 9, 2017
Trans-Siberian Orchestra at GIANT Center -- Dec. 15, 2017 
George Balanchine's "The Nutcracker" at Hershey Theatre -- Dec. 16 & 17, 2017
Amy Grant & Michael W. Smith Christmas Tour at GIANT Center -- Dec. 17, 2017
Straight No Chaser at Hershey Theatre -- Dec. 23, 2017​
 

Dec. 23 - 29, 2017: Wild Winter Treats allows visitors to watch the resident animals get into the holiday spirit with a special winter treat.
Dec 16 - 17 and 27 - 30, 2017: Wild Winter Adventures is a special program for visitors to learn how animals survive in the cold winter months and get up-close with animal encounters and more.
For more information on these programs and seasonal opportunities, visit www.ZooAmerica.com.
Nov. 18 thru Jan.1, 2018 (select dates): Visitors will discover the full spirit of the holiday season by engaging in a number of the interactive experiences offered at The Hershey Story Museum. Check the attraction's web site for times, ticket prices, and details for these special seasonal offerings before planning your visit.
Little Elves Workshop at The Hershey Story Museum - additional fees apply.
DATES: Nov 18, 19, 24 - 26, 2017 // Dec. 2, 3, 9, 10, 16, 17, 23, 24, 26 - 31, 2017 // Jan 1, 2018
The elves will once again set up shop at the museum for kids of all ages to create their own unique ornament out of chocolate clay. Participants will roll, cut, and ice their creations and design their own packaging.
Children also can test some vintage toys and the whole family can pose in front of a snowy Hershey scene for a holiday photo opportunity.
PRICING: $5 per ornament and adults may accompany participating children at no additional charge. 
HOURS: 10am - 2pm
Snowball Saturdays at The Hershey Museum - Dec 2, 9 and 16, 2017
Kids will have a blast participating in friendly indoor snowball fights, and visit with the Hershey Bears Hockey mascot Coco and his special guest snowman who will tell stories of wintertime fun.
There are also special Chocolate Lab activities offered exclusively on Snowball Saturdays (additional fees apply and children must be 4 years old to enter the lab activities.) 
Let It Snow Chocolate - is a lab that allows participants to create a deliciously edible winter scene using chocolate and snow flake candy sprinkles. 
Marshmallow Mischief - is another lab activity involving dunking giant marshmallows in melted chocolate and rolling them in holiday toppings.
Lab participants will finish their activities by packaging their custom marshmallow treat in a holiday package to take home. 
PRICING: Free (Snowball Saturdays activities + fees for Lab and regular Museum entry) 
HOURS: 10am - 2pm
Breakfast with Santa in THE PANTRY CAFE at THE Hershey Museum - Dec. 2, 9, 16, and 23, 2017
See web site for more details.
​Chocolate Lab Holiday Themed Classes at The Hershey Story Museum - Nov. 11 thru Jan 1, 2018
Special Chocolate Lab classes themed for the holiday season provide guests with a 45-minute class where they learn about chocolate and make their own chocolate treat. Visit the museum web site for a daily class schedule and restrictions. Additional fees apply. Children must be at least 4 years old to enter lab. 
Candy Cane Bark - Layer milk and white chocolate with chunks of peppermint candy to create your own fresh candy cane bark.
Chocolate Reindeer - Use white and milk chocolate and toppings to create an edible reindeer. 
Create a Kris Kringle - Mold a vintage chocolate Santa to take home. 
Make a Very Merry Bar - Mold and customize a milk chocolate bar using holiday decorations. 
New Year's Eve Countdown at The Hershey story Museum - Dec 31, 2017
Families can celebrate the New Year throughout the day at The Hershey Story Museum. Kids can make some noise with the Hershey product characters and "bubble-wrap stomps" being held at 11 am, 1 pm and 3 pm. Activities take place on the patio (weather permitting).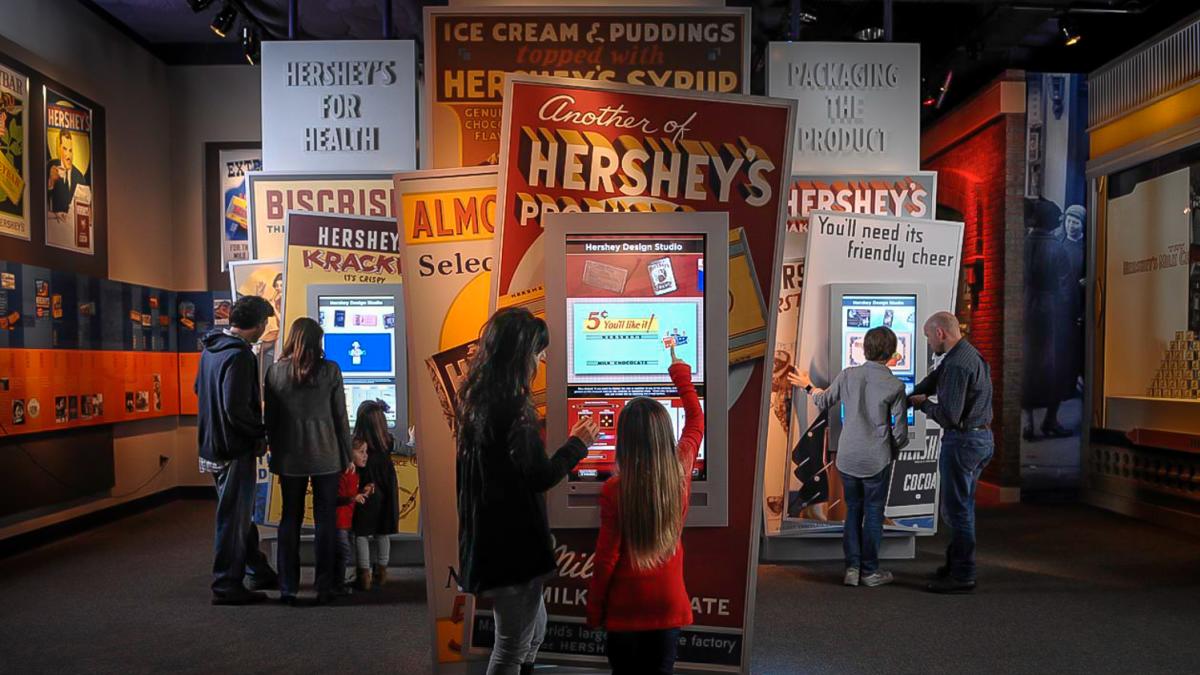 Hershey Gardens is open daily in December (except Dec 25) from 9am-5pm with the following featured holiday activities: 12-foot-tall poinsettia tree featuring 160 vibrant poinsettias, visits with Santa, joyous holiday music and fun crafts promise to create a memorable experience for families who visit Hershey Gardens during the month of December.
Milton and Catherine Hershey Conservatory - guests also can visit the indoor tropical Butterfly Atrium year-round and see beautiful butterflies from around the world.
12 -Ft Tall Poinsettia - This colorful tree will be on display daily in December in the conservatory, providing the perfect holiday photo-op.
Swan Lake - Just outside of the Conservatory is Swan Lake with the perfect photo in front of a lit evergreen.
Holiday Happenings with Santa - Dec. 2, 9, 16, 2017 from 3-5pm
Visit with Santa at Hershey Gardens - Kids can share their Christmas wishes as they visit Kris Kringle and listen to the music in the Milton & Catherine Hershey Conservatory. each child will receive a small garden gift. Included in the admission. 
Holiday Craft and Story Time - Dec 3, 10, 17, ,2017 from 1-3m
Kids can make a holiday craft and enjoy story time with Mrs. Claus. Included in admission.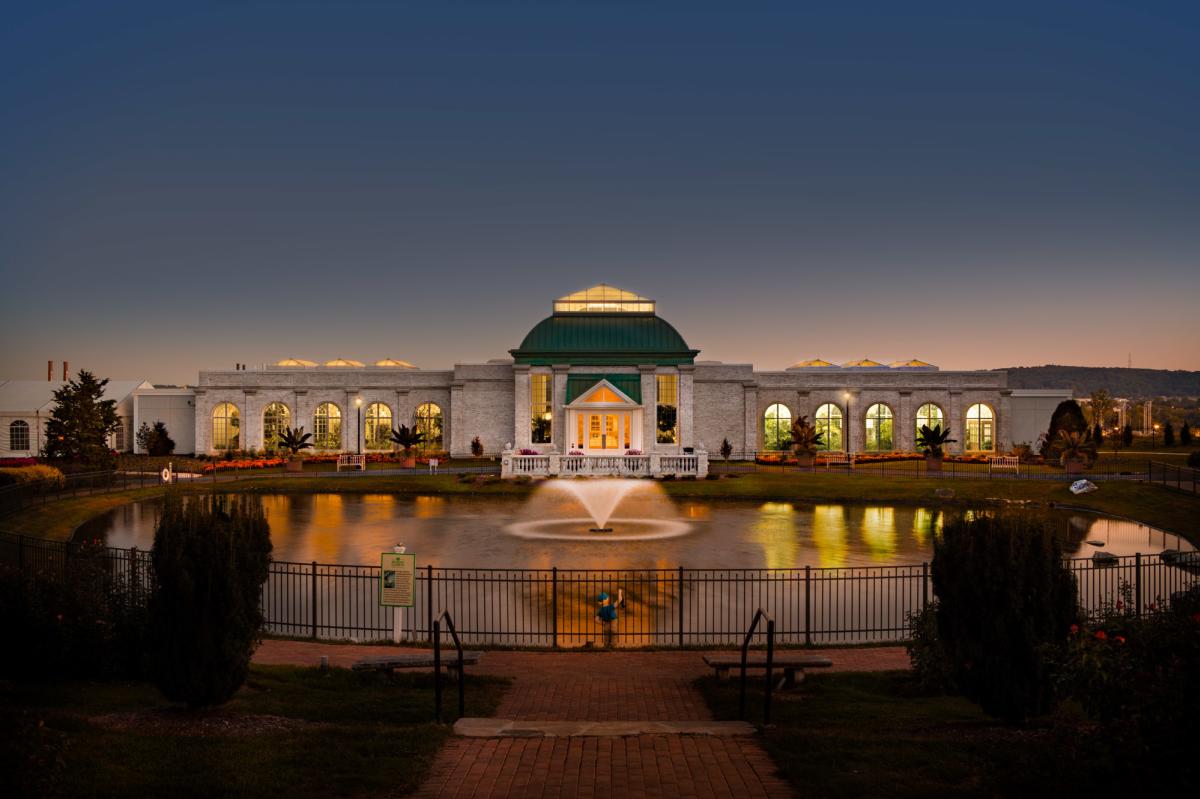 Nov. 10 thru Dec. 31, 2017: The Holiday Chocolate House is returning for the 9th year to Hershey's® Chocolate World® Attraction.
This human-sized candy house is covered entirely of Hershey products and built on location for display during the holidays at Hershey's® Chocolate World® in Hershey, PA.
Media can contact Todd Kohr, Marketing Manager at Hershey's Chocolate World at 717-534-4006 and get more details on the house & holiday happenings at www.hersheys.com/chocolateworld including:
Photos with Santa
Breakfast with Santa
Holly Jolly Trolley
Sweet Lights Trolley                                                  
New Year's Eve Celebration (Dec. 31)    

Beloved displays and unique experiences return for the holiday season to the Antique Automobile Museum in Hershey, including dozens of decorated trees, model train displays, the Grinch Scavenger Hunt, and special vehicles like Sammy the 29-foot, 21-ton snow plow.
EXHIBIT: Catch the new featured exhibit "Getting the Job Done: Vehicles That Earned Their Keep" featuring vehicles that are all about work including Firetrucks, Police Cars, a Good Humor Ice Cream truck, and a Super Truck.
FOOD & TOY DRIVE: The museum is again hosting a Food and Toy Drive as an official collection location for Toys for Tots. Non-perishable food and personal care items donated will go to the Central PA Food Bank. Please note: Toys for Tots is not able to accept realistic looking weapons and toys that may include food as a component. All food and toy donations are being accepted in the Museum lobby. Toys donated after December 15 will be part of the 2018 distribution.
TRAIN DISPLAYS: Several custom train platforms are on display throughout the museum where visitors can delight in exploring their many fascinating details and interactive features. 
SPECIAL EVENT: As part of celebrating trains, the museum is hosting a "Polar Express Pajama Party" on Friday, December 1 from 6-9 PM. Pajamas, pillows, blankets and stuffed animals are encouraged as you settle in to enjoy "The Polar Express" with hot dogs, popcorn, cookies, pizza and of course – hot chocolate. Visitors may also enjoy a full tour of the AACA Museum. The movie will begin at 6:30 PM. Advanced tickets required. Regular admission is $16, Children 4-12 are $12, Children 3 & Under are FREE. Click here to purchase tickets or call the ticket counter at 717-566-7100 x100.
For more information on the museum or holiday happenings, call 717-566-7100 or visit www.AACAMuseum.org. 
There is a full calendar of events at this County Park, including a Festival of Trees, Toy Train Exhibit, Christmas at Fort Hunter tree displays, and more. Media can contact Carl Dickson, Director of Dauphin County Parks + Recreation at CDickson@DauphinC.org or call 717-599-5188 for more information on the following special events and exhibits at Fort Hunter Mansion & Park.
Christmas at Fort Hunter (Dec. 1 thru 23, 2017)
Decorated for Christmas, fresh greens and fruits, dried materials and fresh flowers provided by the Civic Committee of the Garden Club of Harrisburg decorate the Mansion in Victorian elegance. This experience is available from 10am-4:30pm daily, except Mondays between December 1-23, 2017. Guided tours will highlight holiday trimmings and customs and the Museum Shop is stocked with tasteful and unique Christmas ideas.
Toy Train Exhibit (Nov. 25 thru Dec. 23, 2017) - Sat/Sun Only -- FREE
For many years, children of all ages have delighted in seeing passenger trains, freight trains and scenes reminiscent of Pennsylvania attractions and countryside at this annual event. The Keystone Model Railroad Historical Society brings a magical wonderland of HO gauge trains on an 18X24 layout that may be viewed from all sides as lights flash, burning buildings glow, sirens sound, cattle moo and Ferris wheels turn. Old and new trains will be displayed each week in the Centennial Barn at Fort Hunter and for the annual visitor, exciting new additions are made each year. This FREE exhibit is available only on Saturdays & Sundays from 12:30pm - 4:30pm from November 25 through December 23, 2017.
Festival of Trees (Nov. 25 thru Dec. 17, 2017) - Sat/Sun Only -- FREE
Themed Christmas trees beautifully decorated with handmade ornaments and trimmed by local garden clubs are exhibited for viewing in the Tavern House at Fort Hunter Mansion. The Harrisburg Area Garden Center co-sponsors this event and the trees are available for raffle. A selection of handmade ornaments will be available for purchase as well. This attraction is available only on Saturdays & Sundays from 12:30pm-4:30pm from November 25 through December 17, 2017.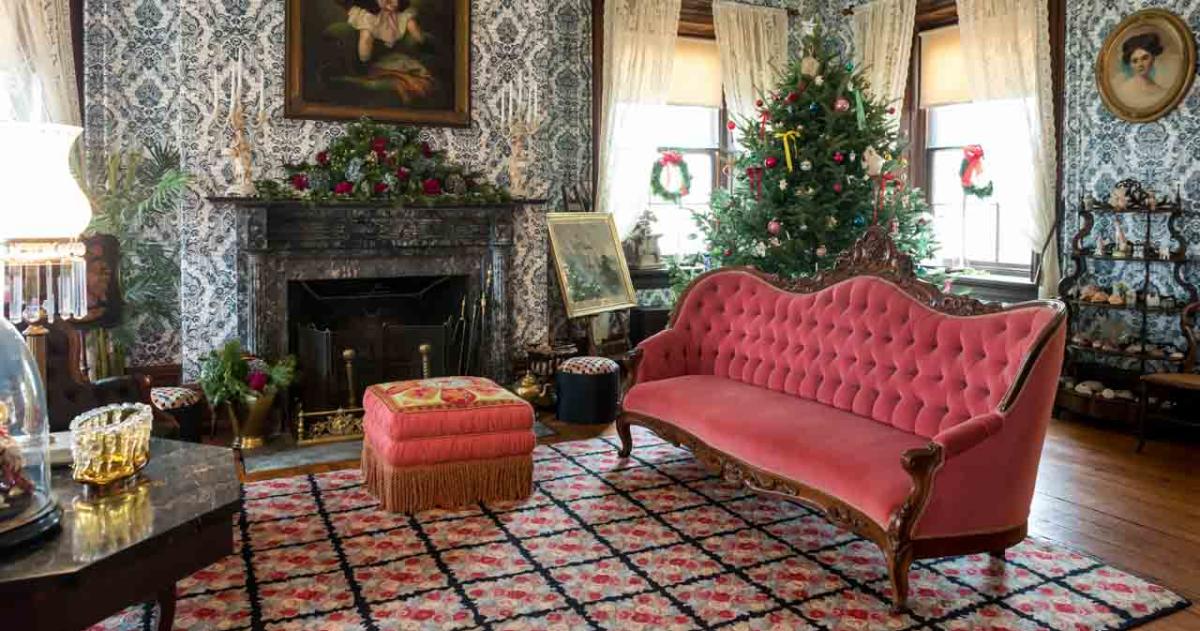 May 2017 – Jan. 7, 2018: This is sadly the final season for this truly unique museum collection located in nearby Paradise, PA that celebrates the true meaning of Christmas.
The 20,000 sq-ft museum includes 15 main galleries with life-sized walk-through exhibits and numerous smaller exhibits that transport visitors through the ages of Christmas from the past to present and from America's hometown traditions to the holiday customs of faraway lands.
Some of the highlights include a 1950 Woolworth's Display, Santa's Workshop, a life-sized Journey from Nazareth to Bethlehem and Toyland Train Mountain under a giant Christmas Tree.
The quaint town of Paradise, PA is located 50 miles southeast of Harrisburg. The museum is open daily 10am-6pm from May 2017 thru Jan. 7, 2018 when it will close permanently.
Santa arrives Friday, November 24, 2017, and continues to make appearances every Thursday thru Sunday between Thanksgiving and Christmas Day. Visit www.nationalchristmascenter.com for more information. Media can contact Heidi Brennan, Museum & Marketing Director at 717-442-7950.
Dec. 9-10 and 16-17, 2017: The Central PA Youth Ballet brings the 19th century ballet of colorful plum fairies, toy soldiers, villainous mice, and dancing snowflakes to life with unforgettable music by Russian composer Pyotr Ilyich Tchaikovsky.
These special performances provide a rare opportunity to see the unique version of possibly the dance world's most performed work, as it was created in 1954 by legendary choreographer George Balanchine.
While there are many variations on the original 19th century choreography by Marius Petipa and Lev Ivanov, any performance of Balanchine's version is closely controlled by the Balanchine Trust established following the Russian-born dance master's death in 1983.
The Carlisle school, which attracts gifted dancers from all over the U.S. who train under school founder Marcia Dale Weary and staff, are one of only a few troupes authorized to perform Balanchine's works under the supervision of an approved repetiteur, who ensures the performances are true to Balanchine's vision from exact hand gestures to the footwork.
The performances are December 9 & 10 at the Whitaker Center for Science and the Arts in Harrisburg and three shows featuring live music performed by the Harrisburg Symphony Orchestra at the historic Hershey Theatre on December 16 & 17.

Nov. 1 thru Dec. 30, 2017: Inspired by warm memories of family Christmases together, AMT's 2017 Christmas Show: Home for the Holidays celebrates the joys and merriment of spending the holidays with the ones we love.
The show takes place on a festive Christmas Eve and features many of the beloved traditions we look forward to each year. 
This live, musical experience will feature some of your favorite sacred and secular holiday songs, superb musical arrangements, outstanding singing and dancing, and the remarkable AMT Orchestra.
For more information contact Donna Haefner, AMT Marketing Coordinator at 800-648-4102 or visit www.AMTshows.com. 

December 9, 2017: The Roundtop Mountain Resort and Tröegs Independent Brewing are teaming up on the 2nd Annual Winter Kick-off with a huge bonfire to appease ULLR, the Norse God of winter who is often associated with archery & skiing. Guests will enjoy a great selection of Tröegs winter seasonal beers and food specials. Doors open at 6pm, fire lighting at 7pm, and wrap up around 11pm. 
Roundtop Mountain Resort in Lewisberry, PA is slated to open for ski season on Nov. 4, 2017.
Winter activities include skiing and snowboarding on 20 trails and snowtubing, with 100% snow making capabilities.
Other year-round activities include 10 different themed paintball fields, facilitated team-building at the ropes course and catered events.
Find more updated info at www.SkiRoundtop.com. Media can contact Chris Dudding, Marketing Director at Roundtop at cdudding@skiroundtop.com or (717) 586-7344.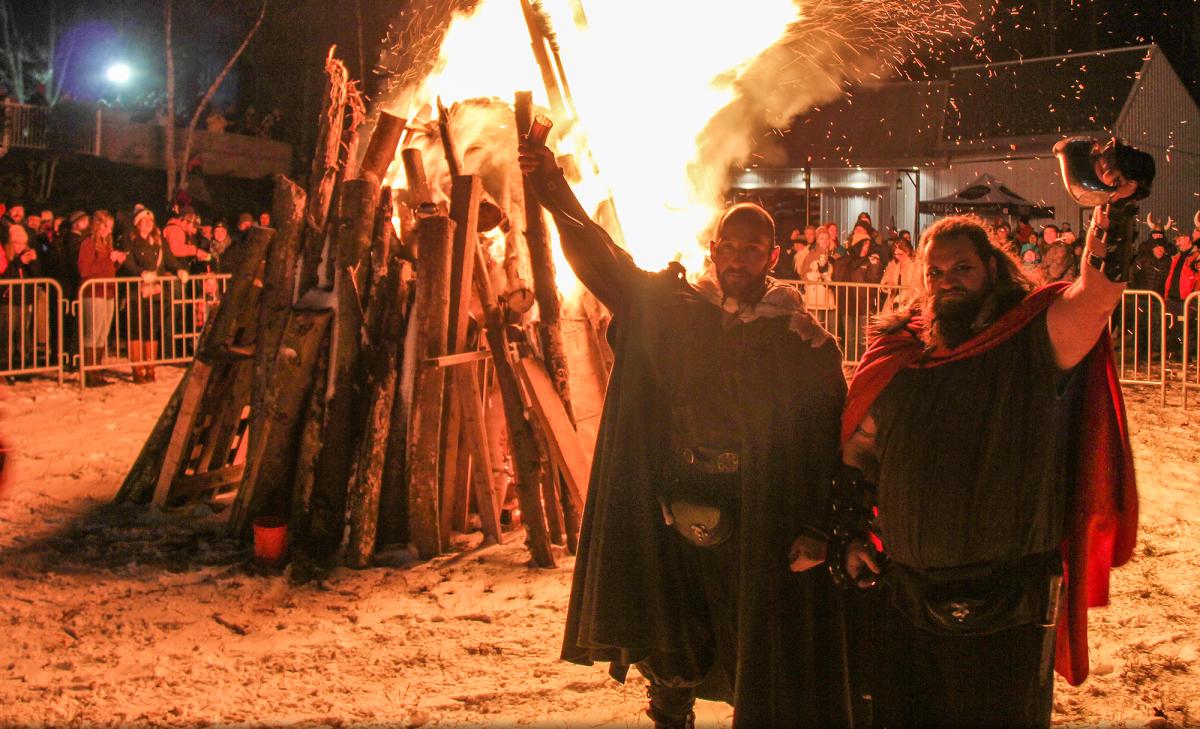 SAM is Harrisburg's only dedicated art museum and it's uniquely nestled within a newly reclaimed historic bank building in the city's emerging Midtown cultural district neighborhood. SAM is also unique as a non-collecting museum that features new exhibitions rotating through multiple times each year. 
The museum is hosting the following exhibits during the winter season:
Neil Anderson: Quartet for America -- now thru January 21, 2018
Ansel Adams: Early Works -- now thru January 21, 2018
In the Vault: Small Works -- runs until Dec. 17, 2017
New Geometry -- runs until Nov. 5, 2017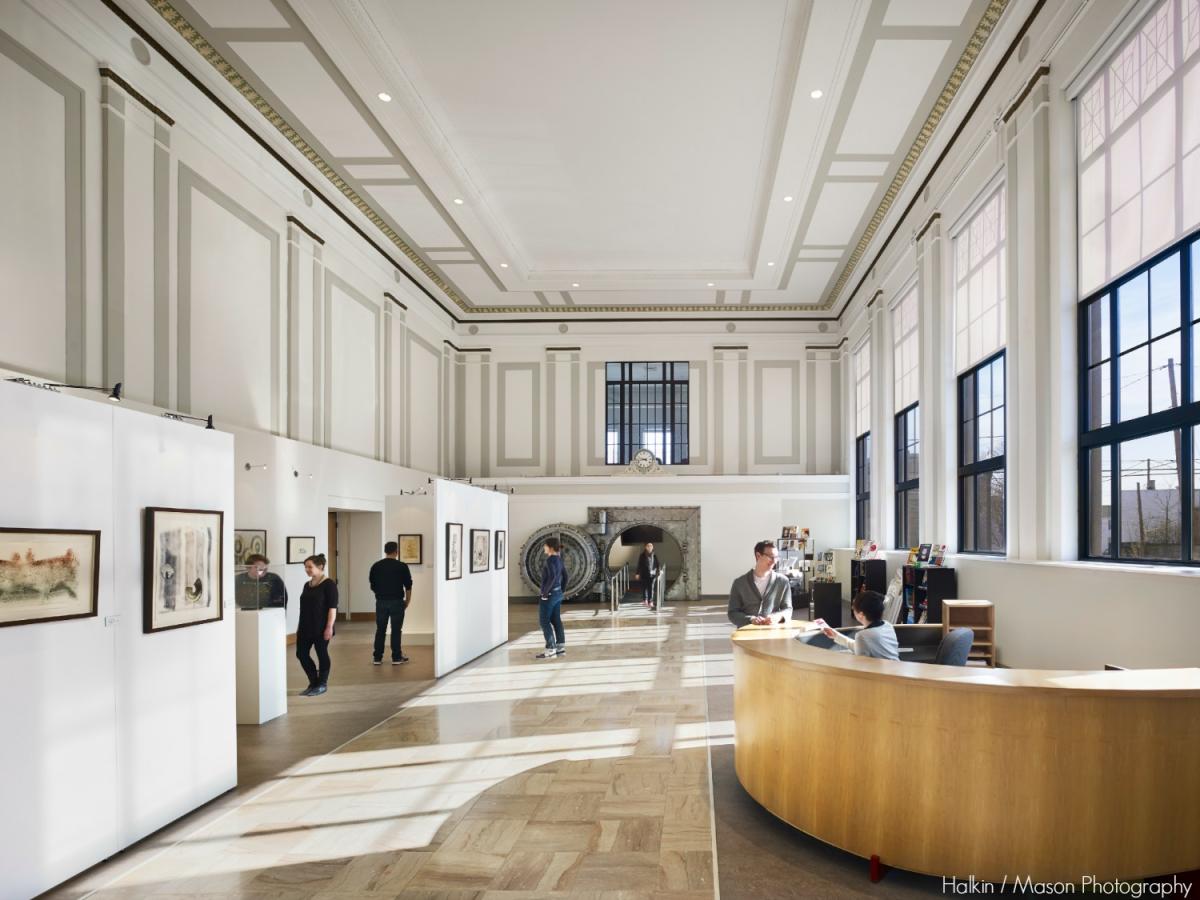 This unique and wildly popular holiday attraction in Berks County, just one hour north east of the Hershey & Harrisburg Region, will open for their 70th season of celebration on November 4, 2017.
Over the years the Christmas Village has grown to a mammoth and extraordinary seasonal attraction drawing visitors from near and far to view the more than half-million Christmas lights adorning buildings, gift barns, and landscape.
The Travel Channel ranked this attraction as one of "America's Most Dazzling Holiday Light Displays" in 2017 and the American Bus Association ranked Koziar's Christmas Village in their "Top 100 Travel Destinations in North America" in 2015.
Sticking to their longstanding tradition, the village will be open weekend evenings through Thanksgiving (Thursday, Nov. 23) and then 7-nights a week after Thanksgiving through January 1, 2018. They will be open Christmas Eve, Christmas Day, New Year's Eve and New Year's Day.
Find Pricing & Hours of Operations on their site www.KoziarsChristmasvillage.com or follow on Facebook at koziarschristmasvillage. 
Media can contact Sonia Koziar, owner at SoniaKoziar@yahoo.com or 610-488-1138.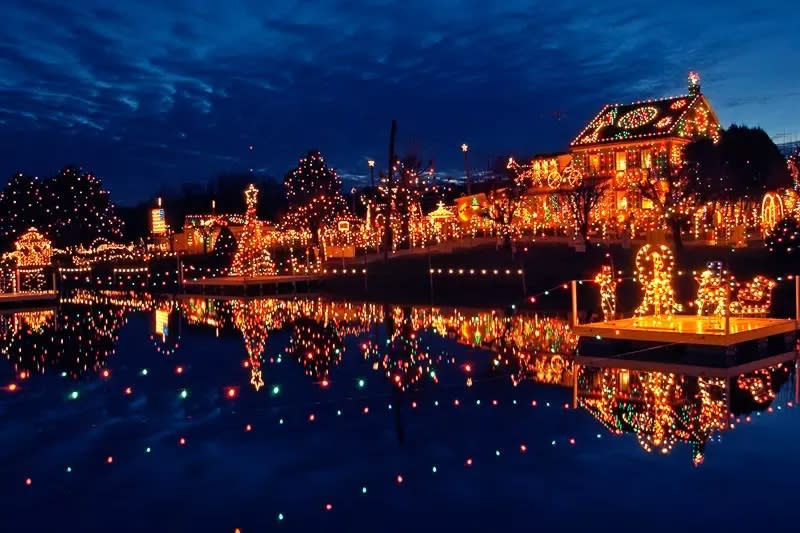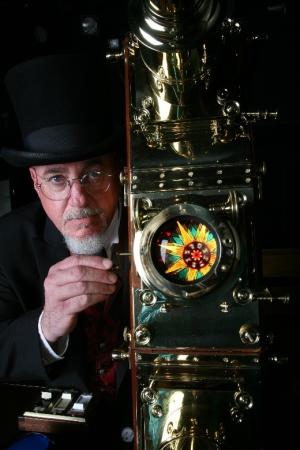 The surprises and joys of the season are brought to visual delight with humor and timeless storytelling at The Amish Experience, located in Lancaster County, just one-hour south east of the Hershey & Harrisburg Region.
Classic Christmas stories and poems and much more will fill you with the Christmas spirit.
You'll sing along with some of your favorite carols and laugh out loud at the "Parade of Toys," and the story of an out-of-control giant snowball.
Plus, new for this year…the Charles Dickens' story of Gabriel Grubb and the Goblins.
Using beautiful antique slides recently obtained from England, this story pre-dates A Christmas Carol.
Your Showman will take you on this wonderful trip through the joys and heartfelt emotions of the Holiday Season as he presents iconic stories and poems like "The Night Before Christmas," with stunning visual images, heartfelt music and legendary storytelling.
And the power of the Ghosts of Christmas Past, Present and Future will come alive as he uses his spellbinding talents to weave the story of Scrooge's miraculous transformation in Charles Dickens' classic tale "A Christmas Carol."
So come and make this authentic and touching look at Christmas Holidays gone by a family tradition as you join us for a very special Magic Lantern Show.
For more information, pricing and times, visit the Magic-Lantern Show page or media can contact Bradley Igou, President of The Amish Experience at Brad@AmishExperience.com.
Make this Christmas unforgettable and unique with the gift of flight. Present your family or friends with a gift certificate for a hot air balloon ride with the United States Hot Air Balloon Team. This is an ideal gift for the person who has everything, and is a great way to show appreciation to your employees and clients for a great year. Purchase your gift card online today.

###
ABOUT VISIT HERSHEY & HARRISBURG
Visit Hershey & Harrisburg is the official non-profit partnership-based Destination Marketing Organization (DMO) leading economic growth through destination sales, consumer marketing, public relations, and tourism development in Dauphin County, Pennsylvania. The organization, accredited by Destination Marketing Association International (DMAI) since 2010, is committed to actively marketing the tourism assets in the Hershey & Harrisburg Region to business and leisure travelers both domestic & international. The bureau also leads regional sales efforts to attract meeting & event organizers, sporting event producers, and group tour leaders. For more information go to VisitHersheyHarrisburg.org or call 877-727-8573.