A cornucopia of story ideas for Fall 2018 for the Hershey & Harrisburg Region.
HERSHEYPARK
HERSHEYPARK IN THE DARK®
Oct. 19 thru Nov. 4, 2018
Times vary by date.
Check website or call 717-534-3900
Media Contact: Quinn Bryner at qucbryner@hersheypa.com or (717) 534-8969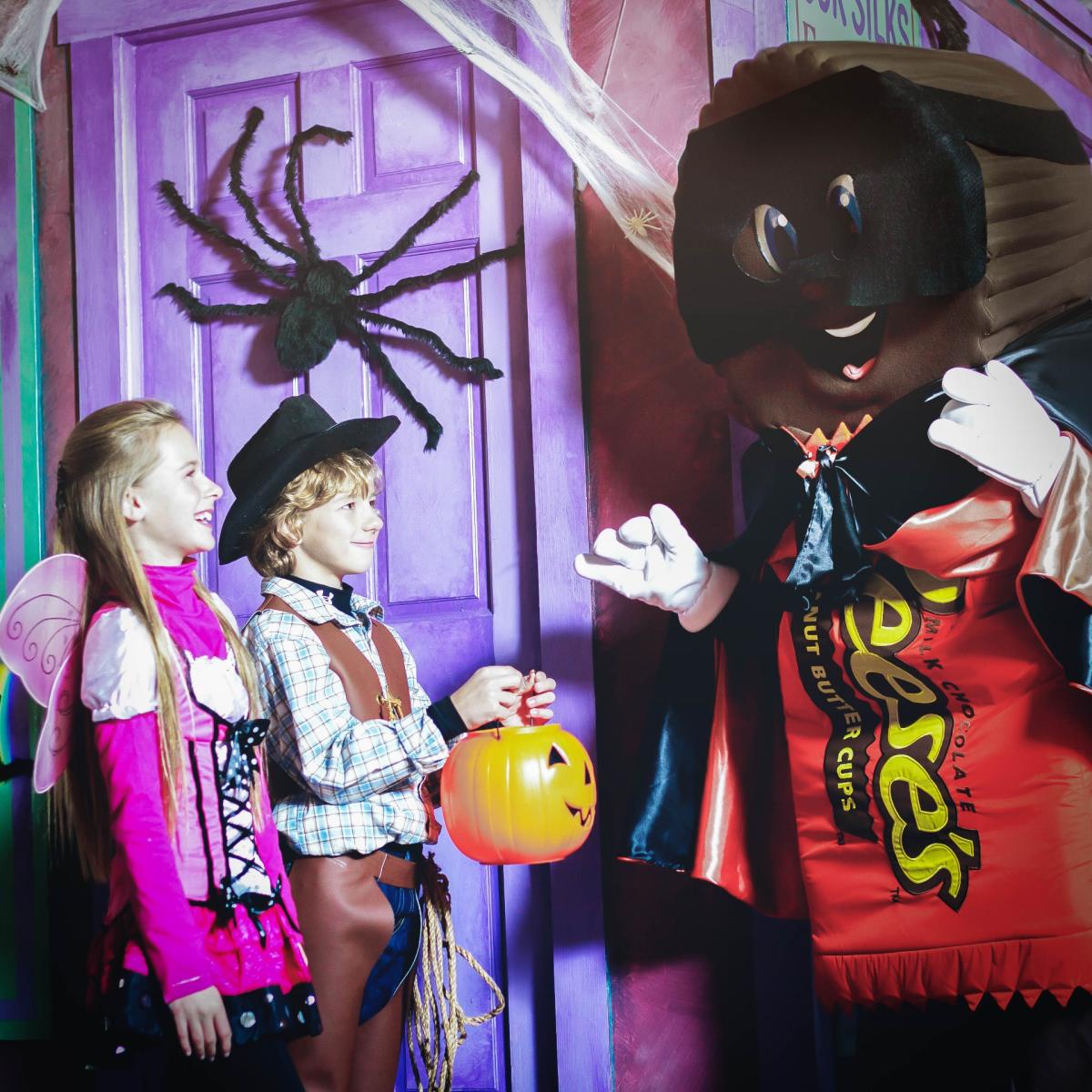 13 thrilling roller coasters, family rides and attractions, and exciting, Halloween-themed, live entertainment
Kids 12 and younger can also visit Hershey's Trick-or-Treat Trail, starting at Hershey's Chocolate World Attraction and continuing through Treatville, the hometown village of sweets and treats inside Hersheypark.
Stop by Creatures Of The Night® for a flashlight tour through ZooAmerica®
All rides and entertainment are included in your one-price admission to Hersheypark In The Dark.
ZOOAMERICA®
CREATURES OF THE NIGHT®
Oct. 19 thru Nov. 4, 2018
Times vary by date.
Check website or call 717-534-3900
Media Contact: Quinn Bryner at qucbryner@hersheypa.com or (717) 534-8969
Explore ZooAmerica® under the cover of night during Creatures Of The Night®
Creatures Of The Night is also included in admission to Hersheypark In The DarkSM when entered from within Hersheypark®
Bring your flashlight and curiosity for an exploration into the nighttime habits of our nocturnal animals that's both fun and educational
Great for families of all ages
HERSHEY GARDENS
PUMPKIN GLOW LIGHTS UP
Oct. 19, 20, 26, 27, 2018
6-8:30pm
Purchase Tickets Online
Media Contact: Anthony Haubert at (717) 298-2214 or athaubert@mshersheyfoundation.org.
More than 200 jack-o-lanterns throughout the Gardens
Family-Friendly Atmosphere and Activities
Kids should bring a flashlight and dress in costume
Collect candy at 8 stations along the pathway
Special Appearance on Oct. 26 by Celebrity Pumpkin Carver Danny Kissel.
New This Year: Cartoon Character Appearances
The Butterfly Atrium will be closed during Pumpkin Glow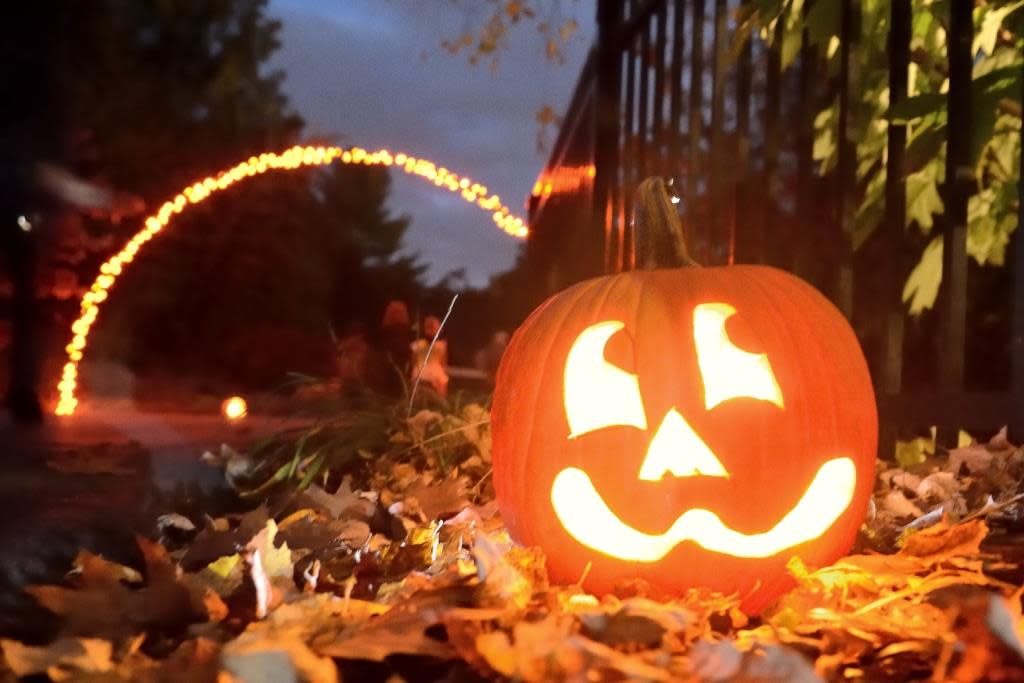 Tickets can be purchased online or in-person at Hershey Gardens during normal hours of operation or on the night of Pumpkin Glow. Members are free; Discovery passes not accepted. General admission is $12.50 for visitors ages 13-61, $11.50 for seniors (ages 62 and up), and $9.00 for juniors (ages 3-12); children ages 2 and under are free. For more information about Hershey Gardens, visit HersheyGardens.org or call 717-534-3492. Candy distributed at Pumpkin Glow is generously donated by The Hershey Company.
THE HERSHEY STORY MUSEUM
The following events and activities are available at The Hershey Story Museum during October.
Check Website for more details.
Media Contact: Anthony Haubert at (717) 298-2214 or athaubert@mshersheyfoundation.org.        
CHOCOLATE MONSTER MISCHIEF
Saturday, Oct. 13, 20 and 27, 2018
10am - 1pm
Kids who visit the Museum Experience at The Hershey Story can create their very own monster pop using a Hershey's milk chocolate bar*, decorative icing, Twizzlers Pull 'n' Peel and edible candy eyes. For a fun Halloween photo opportunity, children are encouraged to come dressed in their favorite costume and pose in front of a vintage Hershey's advertising backdrop. Included in Museum Experience admission. Chocolate bars generously provided by The Hershey Company. *While supplies last
HALLOWEEN-THEMED CLASSES IN THE CHOCOLATE LAB
Chocolate Lab classes require ticket purchase; individuals must be at least 4 years old to enter the lab. Visit HersheyStory.org for a daily class schedule. Chocolate Lab classes in October are as follows: 
NEW! "SPOOKY CANDY BARK" 
Saturdays and Sundays in October
2:30pm
Class participants mold their own milk chocolate bar and top it off with a variety of Halloween candy pieces. Guests will also learn about the chocolate-making process. Offered only on Saturdays and Sundays in October.
CHOCOLATE COBWEB CREATIONS & BUILD A BATTY BAR
Offered Daily in October
Times vary
Daily Halloween-themed classes in the Chocolate Lab include "Chocolate Cobweb Creations" and "Build a Batty Bar."  In "Chocolate Cobweb Creations," participants create a creepy Halloween spider web using white and milk chocolate, then top it off with a dark chocolate spider. Chocolate Lab guests will also solve the mystery of chocolate's origins and learn the differences between white, milk and dark chocolates. In "Build a Batty Bar," participants mold their own chocolate bar, then customize it with a choice of Halloween-themed and traditional candy ingredients. Class participants also learn how cocoa beans are transformed into their favorite chocolate confections.
CHERRY CREST ADVENTURE FARM
CORN MAZE - LIVE ENTERTAINMENT - RIDES & MORE
Thursdays, Fridays, Saturdays - Now thru Nov. 3, 2018
Thurs 10am-5pm // Sat & Sun 10am-10pm
Check Website for details.
Media Contact: Brian Groff at BrianG@CherryCrestFarm.com or (717) 687-6843.
15 -acres of Farm Fun. 50+ activities and rides.
Interactive Discovery Barn, live shows, petting zoo, pig races plus America's longest-running Amazing Maize Maze®.
Activities change season to season – May thru early November.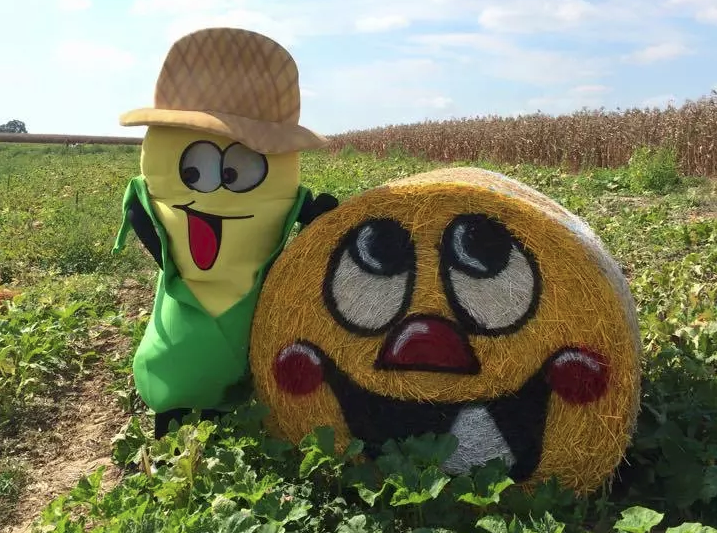 FOLIAGE FINDERS
STATEWIDE FALL FOLIAGE
Media Contact for DCNR is Terry Brady at tbrady@pa.gov or (717) 705-2225.
REGIONALLY
You can also see beautiful leaves in the Hershey & Harrisburg Region at these locations:
Little Buffalo State Park
Hawk Rock
Bullfrog Valley Park
Rattling Creek
Riverfront Park
Armstrong Valley Winery
Ned Smith Center for Nature and Art
Wildwood Park

STRITES ORCHARD
PICK YOUR OWN - FALL HARVEST
Mon-Fri: 8am-6pm / Sat: 8am-4pm / Sun: 11am-3pm
Check Website or call (717) 564-3130 for details and what is in season when you plan to visit.
Apples
Grapes
Pumpkins
Sunflowers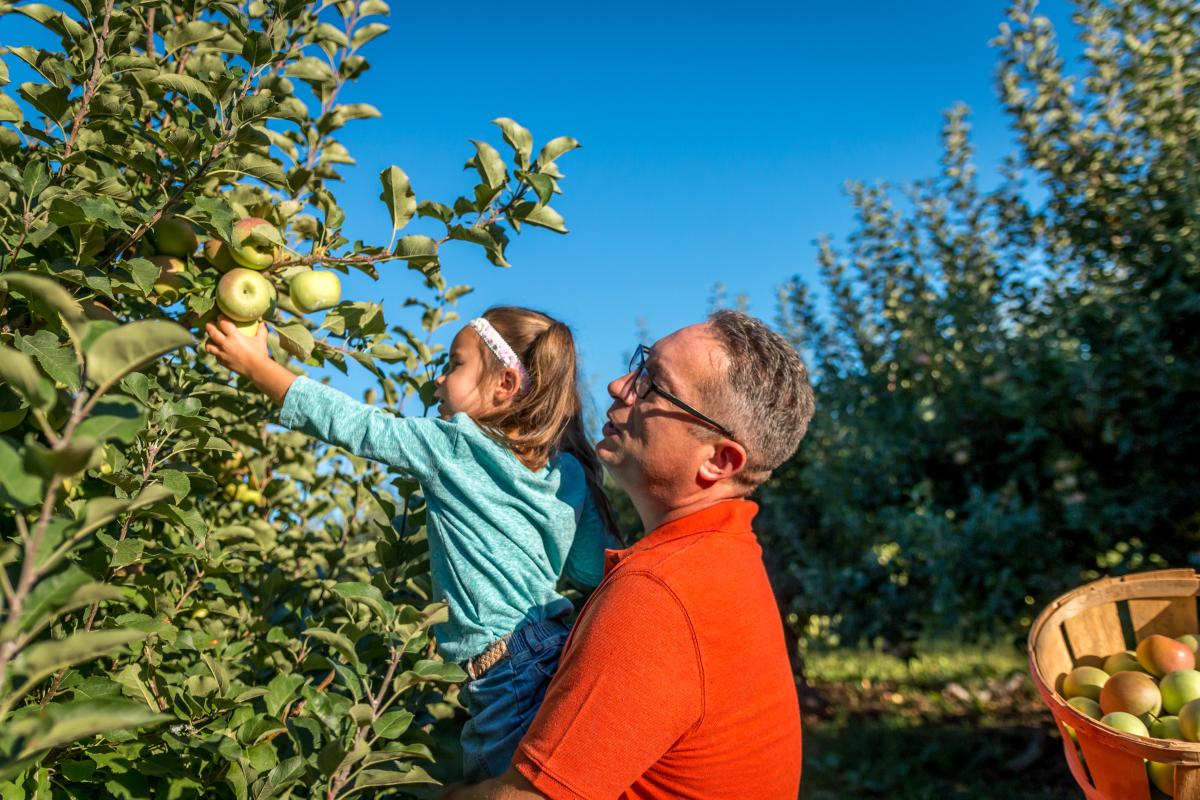 WINE COUNTRY
WINE QUEST WEEKENDS
Every Saturday & Sunday from Oct. 13 - 28, 2018
Noon-5pm
Purchase Tickets Online 
Media Contact: Mike Wilson at michael.r.wilson@live.com or (717) 215-9025.
The Hershey Harrisburg Wine Country's Cornucopia Wine Quest returns to celebrate the end of the busy grape harvest.
Enjoy 10% off wine purchases and a complimentary souvenir glass.
All guests who visit 5 or more of the participating wineries will be entered into a drawing for a Wine Country Basket.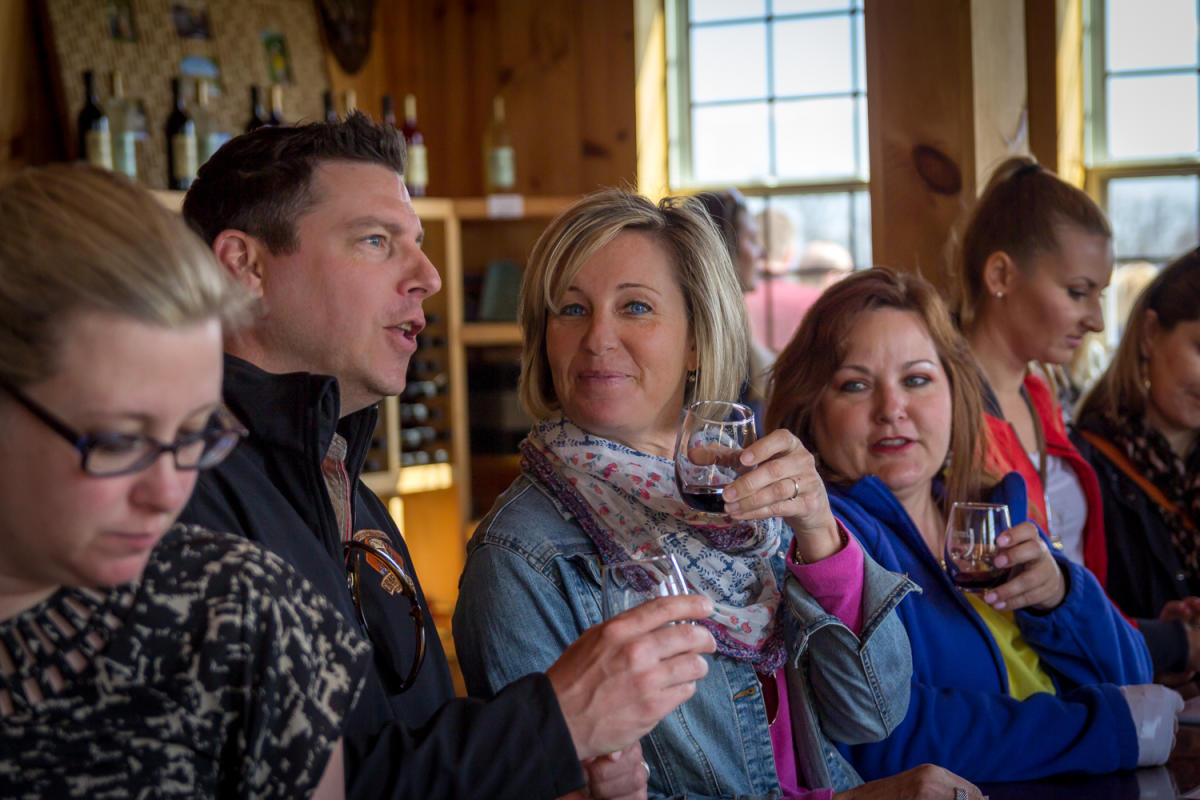 This year, 12 participating wineries will offer a variety of fun festival activities and interactive opportunities listed below:
Armstrong Valley Winery – Grapevine Wreath Making
Broad Mountain Vineyard – S'mores
Buddy Buy Winery – Wine Bottle Decorating
Cassel Vineyards – Pumpkin Judging Contest
Grandview Vineyards – Hayrides
J & P Winery – Pumpkin Toss
Moon Dancer Winery – Pumpkin Tic-Tac-Toe
Nissley Vineyard – Cork Toss
Royal Oaks Vineyard – Wine Battle Jack 'o Lanterns
The Vineyard at Hershey – Caramel Apple & S'Mores by the Fire
West Hanover Winery – Scavenger Hunt
Winery at Hunters Valley – Fall Crafts
PRIDE OF THE SUSQUEHANNA RIVERBOAT
MURDER MYSTERY DINNER CRUISES
Now thru Nov. 9, 2018
Check Website for details.

ANTIQUE AUTO MUSEUM IN HERSHEY
TRUNK OR TREAT
Oct. 20 & 21, 2018
Noon - 3pm
Check Website for details.
Dress in your favorite Halloween costume and enjoy an entertaining afternoon of family fun!  Let the amusement begin at crafting tables, where kids will decorate their own "Trunk or Treat" bags using various car and Halloween stamps, stickers, markers and more. Gather up your miniature ghosts and goblins and head over to the AACA Museum in Hershey for a bit of Halloween fun! All visitors 12 and under will be eligible to participate in the AACA Museum's "Trunk or Treat" program included with museum admission. We will offer a special $9.50 admission price for everyone.
WITCHES & GOBLINS CAR CRUISE
Oct. 21, 2018
1-4pm
Check Website for details.
FORT HUNTER PARK
HOWL-O'WEEN: PETS AT FORT HUNTER
Oct. 28, 2018
Noon - 4pm
FREE
Check Website for details.
Celebrate the household pet with pet and owner costume parade 2:30p.m., small doggie races throughout the day, craft and pet product vendors, take your picture with the Reily monkey, parrot and Jim the pig, lots of fun, free activities for kids, caricature artist and face painting, Steppin' Woofs dancing dogs demonstrations at 12:30 and 2pm. Humane Society pet adoptions, hot dogs and beverages for sale. 
MOUNT HOPE ESTATE & WINERY
PA RENAISSANCE FAIRE
Now thru Oct. 28, 2018
Check Website for details.