Detweiler Park is the largest of Dauphin County's 8 parks with 411-acres for recreation & nature.
HARRISBURG, PA (June 19, 2017) – The Dauphin County Commissioners today opened the 411-acre Detweiler Park in Middle Paxton Township – the largest of the county's eight parks.  
Dauphin County Board Chairman Jeff Haste thanked the Detweiler family for making the park possible through their contribution of the land during the ribbon cutting ceremony on June 19, 2017. 
The Detweilers' donated $897,500 of the land's $2.4 million purchase price to the county. The remaining money came from an $887,500 grant from the Pennsylvania Department of Conservation and Natural Resources and $607,500 in county gaming grant money from the Hollywood Casino at Penn National.
The Detweiler family, which once operated the Harrisburg Telegraph, WHP and Stackpole Books, has owned the land for four generations and had long hoped it could be preserved. Late last year Susan Detweiler, Frances Detweiler Granatino and Esme Detweiler Freedman approved the combined gift and sale to the county.
The property includes a farmhouse, seven miles of walking trails and a fish hatchery maintained by the Dauphin County Anglers and Conservation Club on Clark's Creek, which borders the park's western edge. Temporary parking and an entrance to the trails is available at the Dauphin County Conservation District's headquarters located at 1451 Peters Mountain Road.
You can find more about the new park & planned uses being proposed at www.detweilerpark.org.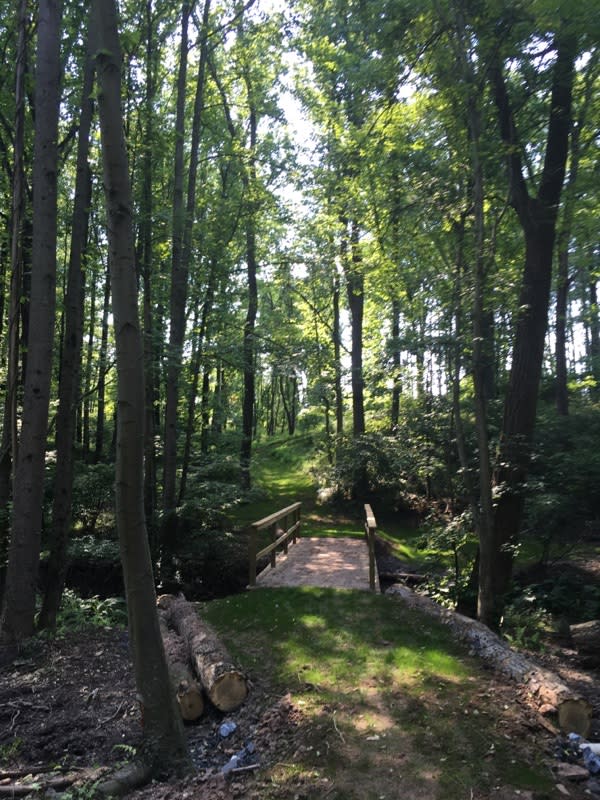 Public meetings will be held this year to get input for a master plan on what features should be developed, including a new parking area, fields for sporting events and potentially converting the farmhouse to a nature center.
Since 1992, when Dauphin County began purchasing easements, the county has preserved 16,512 acres on 168 farms in 13 municipalities.
###