Harrisburg Ballpark Makes List for "Top Minor League Parks in America" in 2013.
Harrisburg, PA (June 11, 2013) – The Hershey Harrisburg Regional Visitors Bureau (HHRVB) congratulates their Partner in Tourism, The Harrisburg Senators Baseball Team, on their home field Metro Bank Park recently being named as the "Worthiest Minor League Ballpark in America of a Road Trip" in an article in The Huffington Post entitled "7 Superlative Minor League Ballparks." (Article posted: June 10, 2013)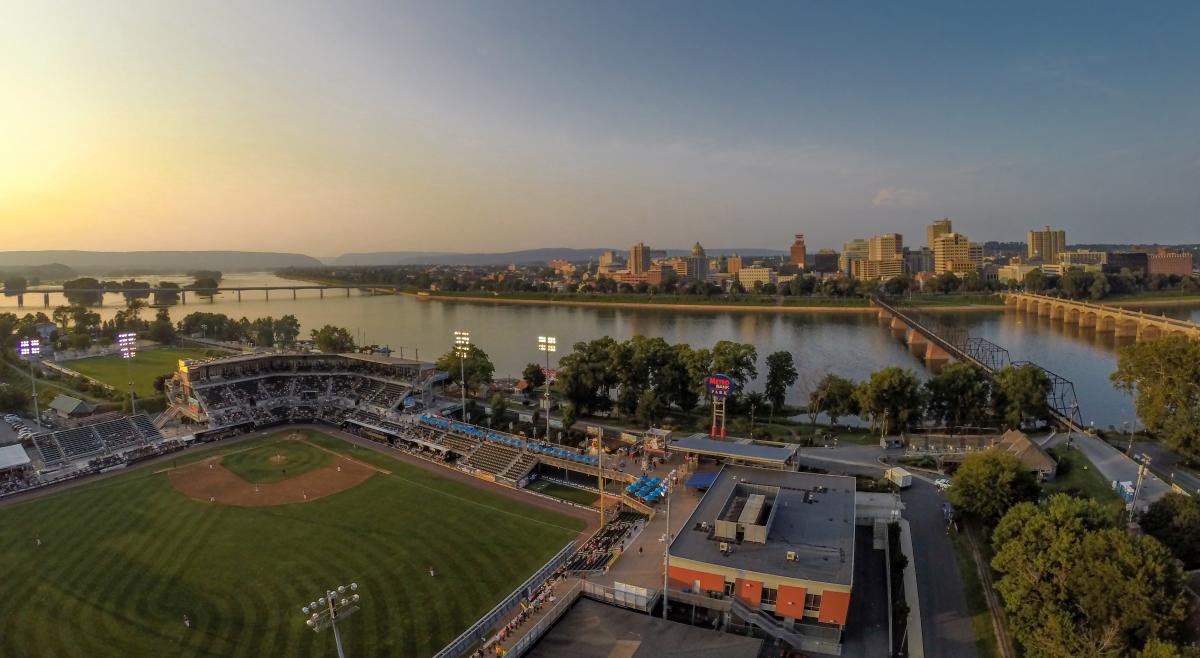 The Huffington Post article "7 Superlative Minor League Ballparks in America" in June 2013 named the AA Minor League Harrisburg Senators home field Metro Bank Park on City Island as one of the most worthy of a road trip to experience.
The park is situated on an island in the middle of the Susquehanna River in PA's Capital City of Harrisburg.
This gem in Harrisburg, Pennsylvania, lies along the route between two blockbuster summer destinations - the Gettysburg battlefield, celebrating its 150th anniversary this summer, and Hershey, a town famous for chocolate and roller coasters.
There's something wonderful about waterfront ballparks, and this one -built on a lovely, 63-acre island in the Susquehanna River with a playground, volleyball courts, picnic areas, and jogging trails--is as pleasing as they come.
You can even take a short riverboat cruise before cheering on the Harrisburg Senators, a Double-A affiliate of the Washington Nationals.
###