UPDATED 1/30/20: Source for News + Announcements on Lodging, Restaurants, Attractions, Hirings, Promotions, and more...
Harrisburg Airport (MDT) Broke 22-Year Travel Record in 2019
Posted Jan. 30, 2020: Officials with Harrisburg International Airport this week announced the 1.5 million passengers who used the airport in 2019 broke a 22-year old record of just under 1.5 million passengers in 1997. Contributing factors included airlines offering nearly 11 percent more seats for sale last year, a strong regional economy, and new nonstop service routes, according to HIA Executive Director Timothy J. Edwards. American added nonstop services to Dallas/Ft. Worth, Allegiant added Sarasota and Nashville and expanded service to Chicago, Charlotte, and Orlando. The airport code for Harrisburg International Airport is "MDT" because it's located in Middletown, which is centrally located equal distance between Harrisburg and Hershey in Dauphin County, PA.
Hersheypark Announces New Leadership Development Internship Program 2020

Posted Jan. 24, 2020: Hershey Entertainment & Resorts Company (HE&R) has launched a new program for college students seeking an enhanced summer employment experience while learning critical skills from industry experts and thought leaders with a specially-designed leadership curriculum. College students graduating after May of 2020 are eligible to work at Hersheypark for 13 weeks, receive invaluable skills for future employment, and have the opportunity to live with other interns in nearby housing.
The new program is in partnership with Shippensburg University to develop a robust curriculum that complements the students' summer work experience, according to the press release issued by HE&R. Participants will work an average of 40 hours per week at Hersheypark, with the opportunity to secure additional shifts and attend a weekly three-hour class with relevant exercises, experiential learning, and guest lecturers. Students will have the ability to earn up to three college credits, pending individual college/university requirements.
Upon completion of the internship, all participants will receive a certificate for leadership development training issued by Shippensburg University of Pennsylvania. This will provide information about the knowledge and skills acquired through the program, which can be leveraged with future employers. Program participants will have access to rent nicely appointed apartments through CollegeTown Communities located at the Penn State Harrisburg campus. Get more information.
Hershey's Chocolate Teamed Up with K-beauty Brand Etude House on Its Sweetest Collection Yet
Posted Jan. 23, 2020: Fan-favorite K-beauty brand Etude House just dropped its sweetest makeup collection yet according to a story appearing today on Allure.com. For its latest collaboration, the beloved brand teamed up with none other than Hershey's Chocolate to create a mouth-watering makeup kit inspired by the legendary candy company.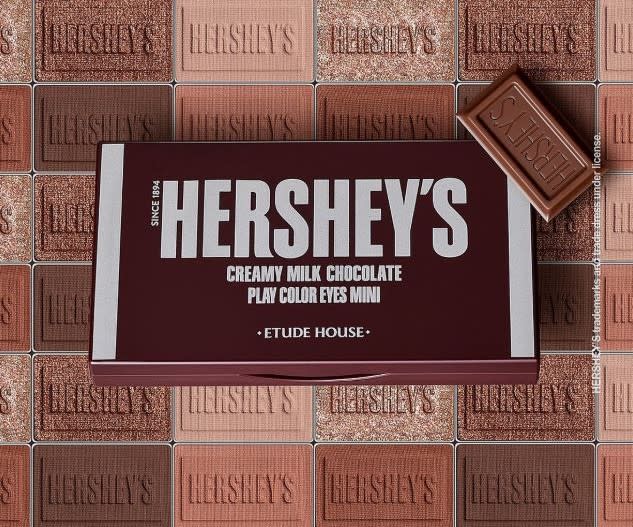 The limited-edition Etude House x Hersey's makeup line is comprised of six products, including two mini chocolate bar-themed eye shadow palettes, two equally-delicious lip tints, and a brush duo. Of the palettes, you have the Play Color Eyes Mini Original Palette, which features six luscious brown shades that are perfect for an everyday or night-out look, as well as the Cookies 'N' Creme Palette, which is made up of softer brown and beige-y hues.
VHH Board Member and Harrisburg Lobbyist Receives Distiguished Alumni Honor from Penn College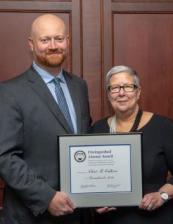 Posted Jan. 2, 2020: Clinton Cullison, VHH Board Member and senior associate at the Harrisburg-based lobbying firm Greenlee Partners, received the Distinguished Alumni Award from Pennsylvania College of Technology for his significant contributions to his chosen field, his ongoing support for Penn College, and his demonstrated leadership within his community.
Cullison, who graduated from the college in 2004, was presented with this honor during the fall commencement ceremony on Saturday, Dec. 21, 2019.
(Pictured Left): Cullison with Pennsylvania College President Jane Gilmour.
Hidden Still Distillery to relocate headquarters + restaurant to former plant in Hershey
Posted Sept. 18, 2019: Hidden Still Distillery is relocating its headquarters from Lebanon County, PA to Hershey, according to a Pennlive.com article by Sue Gleiter today. Hidden Still announced on social media today the headquarters will encompass a distillery, 200-seat restaurant with an outdoor courtyard, 150-seat event center and production/storage located in an old plant used to service The Hershey Company at 515 W. First Street in Hershey, PA. The Hershey property is twice the size of Hidden Still's current headquarters according to the Lebanon Valley News. The distillery produces small batch bourbon, whiskey, vodka, gin and rum. Hidden Still's move to Hershey adds to the growing booze scene in the township where Troegs Independent Brewing and Iron Hill Brewery & Restaurant operate along with a handful of wineries.
Vikki Hultquist, GM of Attractions & Entertainment for Hershey Entertainment & Resorts Earns Women of Influence Award
Posted August 21, 2019: Central Penn Business Journal selected Vikki Hultquist, General Manager of Attractions & Entertainment as one of the 30 notable women for 2019 to receive this coveted award for their significant contributions to their respective fields and the leadership exhibited throughout Central Pennsylvania in the following areas: civic leadership, communications, education, finance, general business, health care, law, philanthropy, real estate and technology.
According to a press release by HE&R, Hultquist joined the company in 2001 and over the last 17 years has been a passionate leader and dedicated team member helping to further the legacy of our founder, Milton S. Hershey.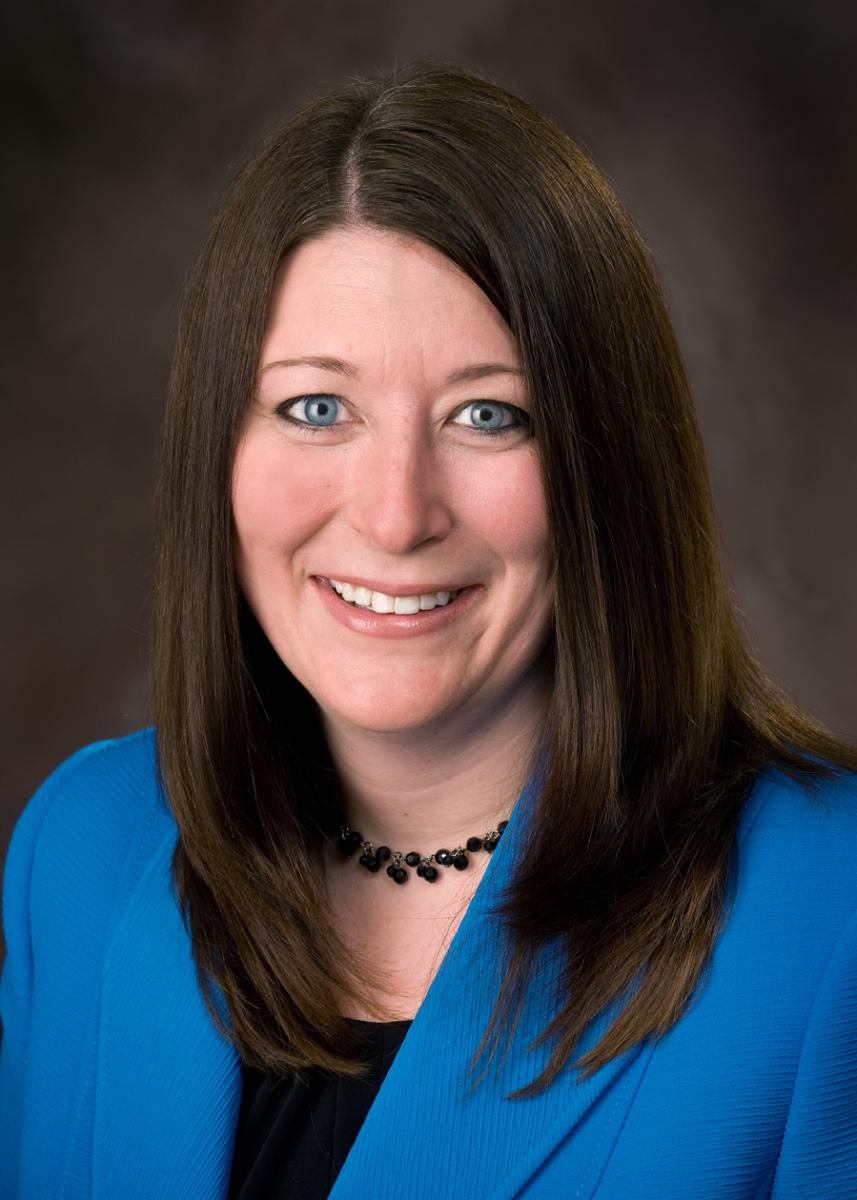 "I'm humbled and grateful to receive this distinguished recognition along with this impressive group of women. It's a true honor and privilege to be recognized by Central Penn Business Journal," said Hultquist.
Central Penn Business Journal launched Women of Influence in 2010 to recognize those female leaders who are leaving a mark on the community. "Through their professional accomplishments and community engagement the Women of Influence winners shape and enrich our region." said Kathryn Ross, publisher of Central Penn Business Journal. "We are honored to recognize these women who demonstrate their influence in the community every day."
Hershey Entertainment & Resorts Names First-Ever Corporate Pastry Chef
Posted June 21, 2019: Chef Cher Harris, CEPC has been promoted to the role of the Corporate Pastry Chef at Hershey Entertainment & Resorts Company (HE&R). As Corporate Pastry Chef, Harris will be responsible for developing the strategy and vision for pastry operations throughout the organization and will play an important role in the development of the forthcoming confectionary scratch kitchen, ice cream parlor and largest full-service themed restaurant in Hershey, all located in Hershey's Chocolatetown at Hersheypark, which is currently under construction and opening in summer 2020. 
Chef Harris has earned a number of awards and accolades including winning the 2017 Global Chef Challenge Semi-Finals for the Americas; "Pastry Chef of the Year (2016)" by the American Culinary Federation (ACF); and the 2014 "The Pastry Queen" at The Ladies' World Pastry Championship in Rimini, Italy. She was recognized by Dessert Professional Magazine as one of the Top Ten Pastry Chefs in America in 2014 and was also selected as a presenter and featured chef at the Powerful Women in Culinary Event in Beijing, China. Harris has been honored through competition with three ACF gold and two bronze medals.
American Airlines Adds Daily Route from Harrisburg to Dallas Fort Worth
Posted June 6, 2019: American Airlines today began flying from Harrisburg International Airport (MDT) to Dallas Fort Worth International Airport (DFW). The airline currently has flights from Harrisburg to Boston, Chicago, Charlotte and Philadelphia. The daily year-round route is among 18 new routes that the airline announced in January 2019.

PA Tourism Economics Report Results for Dauphin County, PA
Posted May 3, 2019: See the Full Summary of the latest economic impact numbers for Dauphin County including: Visitor Spending Rankings for PA, Categories for Visitor Spending in Dauphin County, Employment from Tourism in the Hershey & Harrisburg Region, Tax Revenue Reports and 7-Year Trend Graph. This research was issued in 2019 and reflects latest results available for 2017.
Devon Seafood + Steak in Hershey Opens New Patio for Spring 2019
Posted Apr. 17, 2019: Devon Seafood + Steak in downtown Hershey will provide guests with an enhanced view from the new outdoor dining area located along Park Avenue. Slated to open in early May 2019, this new patio area will provide guests with scenic views of iconic Hershey landmarks, including the Kissing Tower attraction at Hersheypark, Hershey's Kisses-shaped street lights and the Hershey smokestacks. The estimated cost for the project according to the company's press release was $275,000.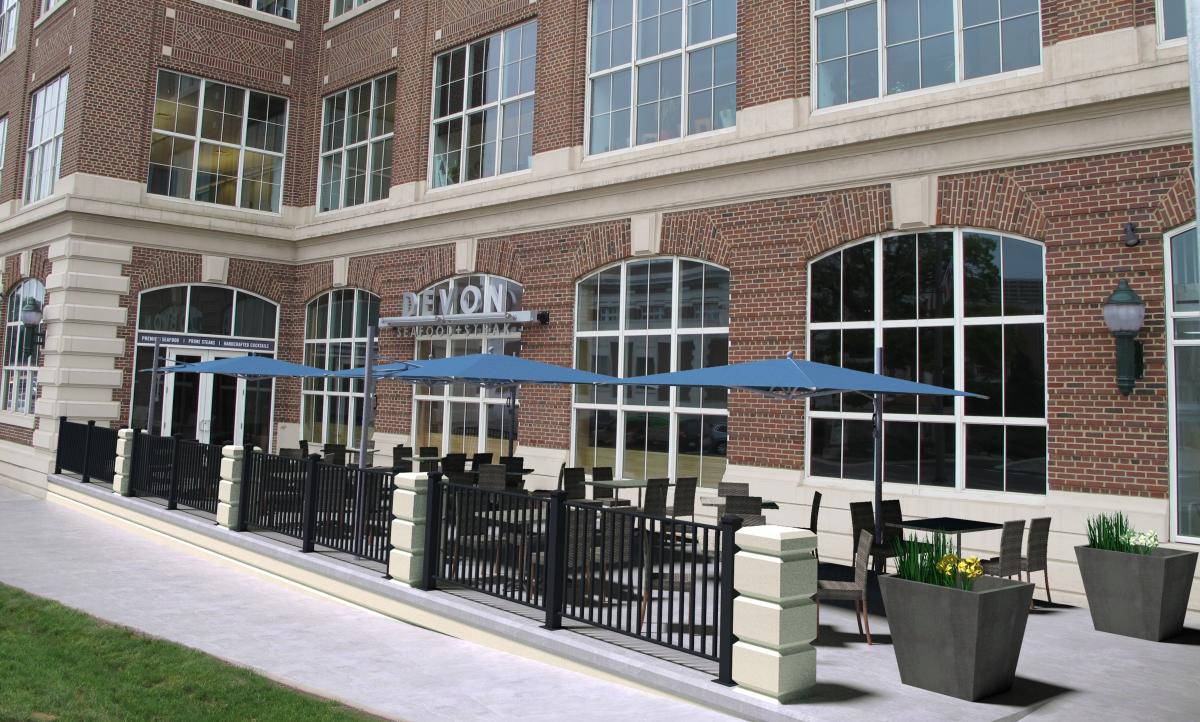 Above: Rendering of new patio area provided by Hershey Entertainment & Resorts (2019).
Patio quick facts:
52 seats
1,050 square feet
Patio seating will be on a first come, first served basis; no reservations accepted.
Guests can access the patio through the bar area of the restaurant upon entering through the restaurant lobby.
Season opening and closing dates will be dependent upon weather.
Hours of Operation: Check the restaurant's website for hours of operation - Patio hours will mirror the restaurant's schedule.
Free Parking available at garage located at 27 West Chocolate Avenue in Hershey.
For additional information about Devon Seafood + Steak in Hershey, PA visit www.DiningInHershey.com or call 717-508-5460. Follow Devon Seafood + Steak on Facebook at www.Facebook.com/DevonSeafoodHershey.
Tourism Awards Recognize Outstanding Achievements in 2018
Posted Apr. 8, 2019: Tourism Officials with Visit Hershey & Harrisburg (VHH) recognized individuals and local Partner organizations for their outstanding achievements in Travel, Tourism & Hospitality in the past year during the annual "Tourism Awards" held tonight at the Sheraton Harrisburg-Hershey. 
New Hotels Announced in Hershey & Harrisburg Region
Posted Feb. 13, 2019: Pennlive.com today posted a list of new hotels for the region including the following in PA's Hershey & Harrisburg Region.
Tru by Hilton Hershey Chocolate Avenue
This 112-room hotel locted only 1-mile from downtown Hershey at 204 Hillcrest Road is slated to open September 2019.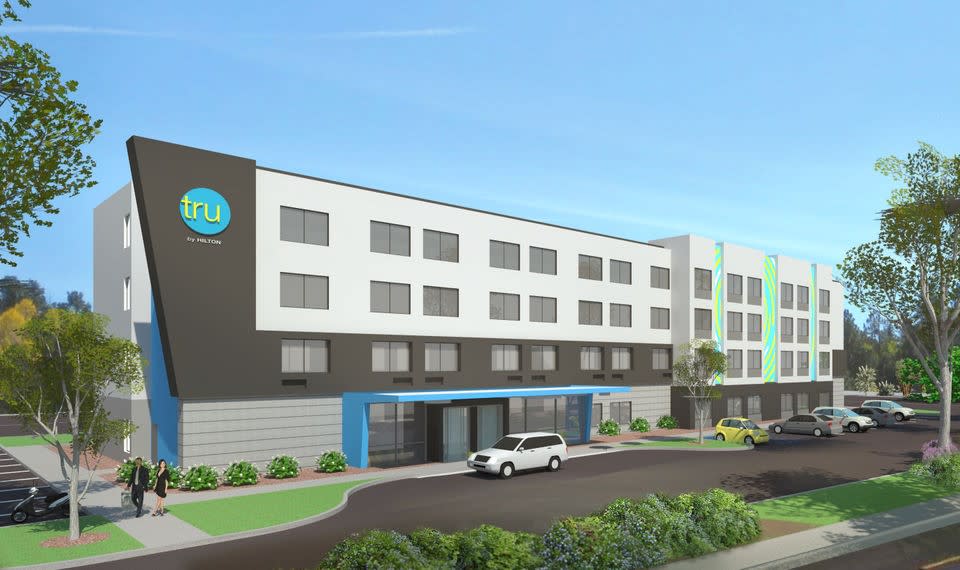 Tru by Hilton Grantville
This 92-room hotel expected to open at 253 Bow Creek Road in the Hershey & Harrisburg Region in 2020 will be conveniently located to I-81 and just 1.4 miles from Hollywood Casino at Penn National Race Course.
About Tru by Hilton: This is a relatively new brand for Hilton with only two Tru By Hilton hotels in PA prior to the announcement of the two properties in the Hershey & Harrisburg Region, according to the Tru by Hilton website. Hilton unveiled the Tru by Hilton brand in 2016 and Tru by Hilton's features include: The Play Zone filled with table games; a large-screen TV and tiered, stadium-inspired seating; a 24/7 market offering snacks and refreshments; a complimentary breakfast; a fitness center; mobile check-in and more.
Home2 Suites by Hilton Harrisburg North
Construction began on the five-story, 107-room hotel located at The Shoppes at Susquehanna Marketplace at 40 Brindle Drive in Harrisburg area in October 2018 and is expected to open in early 2020.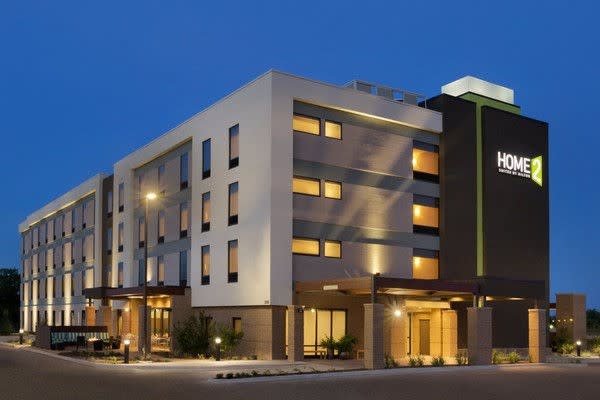 Home2 Suites by Hilton Harrisburg East
This 103-room hotel will be built on a vacant lot on Port View Drive in the Tecport Business Park near Bass Pro Shops in the Harrisburg area with an opening slated for 2021. 
About Home2 Suites by Hilton: This "extended stay" brand was established in 2008 and its first property opened in 2011. Home2 Suites by Hilton hotels cater to families and is pet friendly, and typically have a swimming pool, a Spin2Cycle area (a laundry and fitness facility), a business center, Home2 Mkt 24/7 on-site store, patio with grills, and rooms feature full-size refrigerator, a microwave, a dishwasher and plates.
Residence Inn by Marriott
This new property is being built on Kohn Road in the Harrisburg area just off of I-81 and 4.5 miles from the city of Harrisburg and 15 miles from Hershey.
Comfort Inn & Suites
This new property will have a reported 50 rooms when it opens off of I-83 at 4000 Sunnycrest Drive in Harrisburg in March 2019.
WoodSpring Suites Harrisburg Linglestown
This 124-room hotel located at 6235 Chelton Ave. in the Harrisburg area opened on Feb. 12, 2019.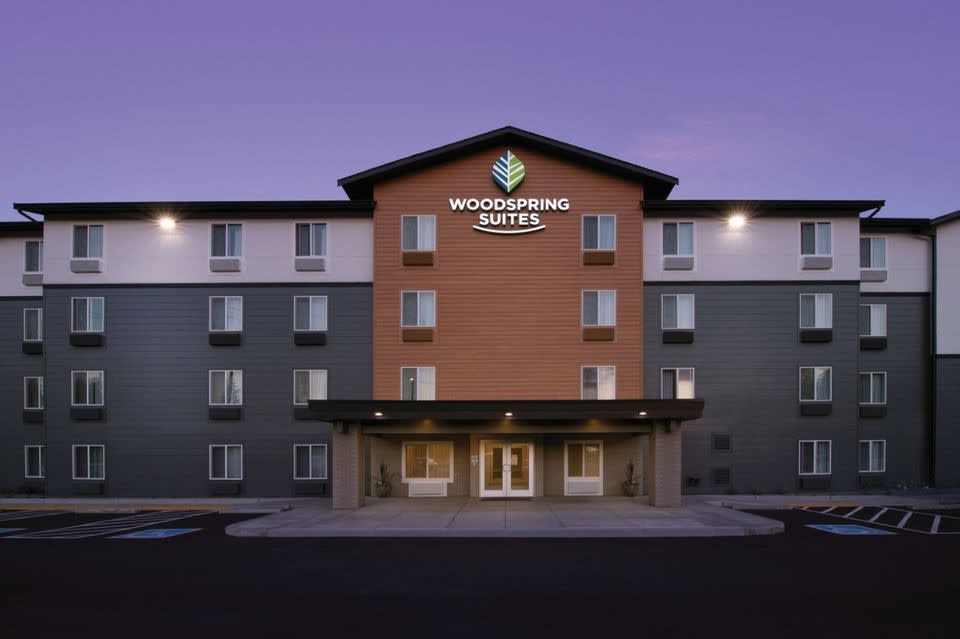 Hersheypark Breaks Ground on Largest Capital Investment and Expansion in Resort's History

Posted Jan. 9, 2019: Representatives of Hershey Entertainment & Resorts were joined by local officials and special guests today for the official ground breaking ceremony to begin their $150 million Hershey's Chocolatetown expansion project slated to open in Summer 2020.
The project represents the largest capital investment and most transformative expansion in Hershey Entertainment & Resorts' history, according to the company's press release.
The dramatic transformation of the park's primary entry-point will provide guests with more opportunities to eat and shop while also reconfiguring the entrance to better accommodate season pass holders and guests staying at Hershey Resort properties. The expansion project will also introduce the park's newest, tallest, and longest coaster (#15 for those who are counting).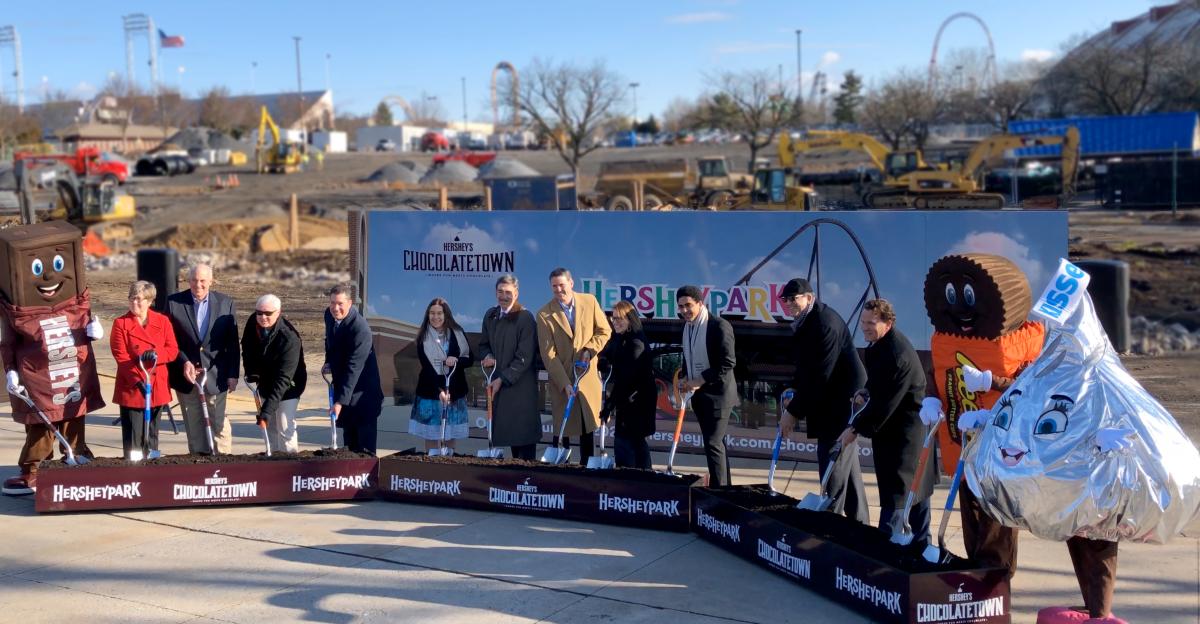 ABOVE (L-R): Hershey's Bar; Derry Township Supervisor Susan Cort; Derry Township Supervisor Matthew Weir; Derry Township Supervisor Richard Zmuda; Representative Tom Mehaffie; Milton Hershey School student Valerie Heydeman; Executive Director of The Hershey Foundation Don Papson; Hershey Entertainment & Resorts CEO John Lawn; Vice President, Hershey Experience, The Hershey Company Suzanne Jones; Milton Hershey School student Gavin Meyers; Senator John DiSanto; Derry Township Supervisor Justin Engle; Reese's and Kiss.
Giant Food Stores Pays $450K for 3-Year Naming Rights to Expo Hall at PA Farm Show Complex in Harrisburg
Posted Dec. 7, 2018: The PA Dept. of Agriculture today announced the American supermarket chain Giant has purchased the naming rights for the 172,000-square-foot Expo Hall at the PA Farm Show Complex & Expo Center complex in Harrisburg.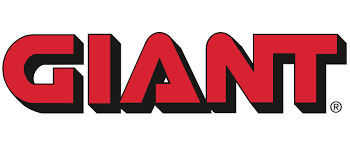 Under the three-year agreement to rename the venue Giant Expo Hall, the locally-based company will pay the complex $150,000 per year with an option to renew for an additional 2-years at $175,000 per year.
The expo space is home to major events including state and local youth sports tournaments and national events such as Mecum Auctions which is televised annually on NBCSN. The previous naming sponsor by Weiss Markets.
Details about what specific improvements the money will fund have not been released, according to Shannon Powers, spokeswoman for the PA Department of Agriculture. 
Giant Food Stores, LLC (aka Giant-Carlisle) is headquartered in Carlisle, PA and operates stores in PA, MD, VA, and WV under the brand names Giant and Martin's according to its Wikipedia site.
Koziar's Christmas Village Gets Official Stamp from U.S. Postal Service
Posted Nov. 23, 2018: In celebration of the 71st anniversary of Koziar's Christmas Village, the Bernville Post Office is offering holiday pictorial postmarks and stamps on three Fridays in December. The pictorial postmarks and stamp event will be held at Christmas Village located at 782 Christmas Village Road on Dec. 1, 8 and 15, 2018.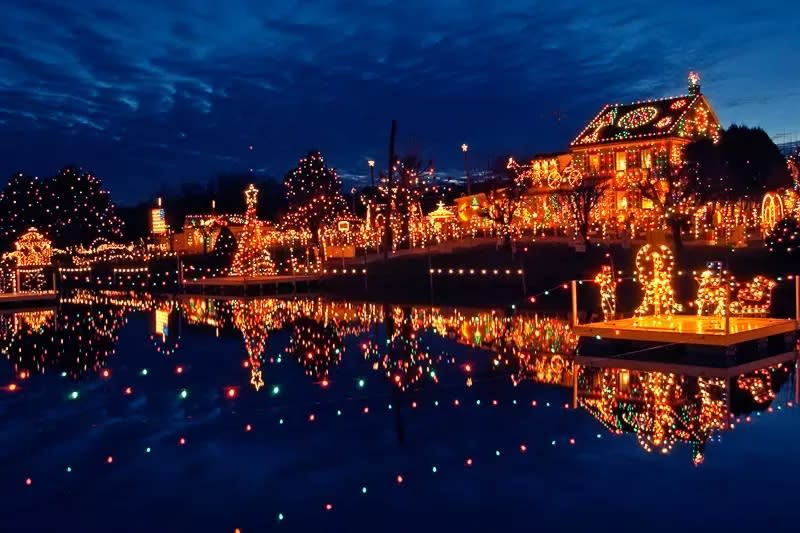 Pictorial postmarks are considered collector items. Only items bearing uncancelled postage stamps at the applicable first-class mail rate are eligible for postmarking.
Hollywood Casino in Hershey & Harrisburg Region 1st to Offer Sports Betting in PA - Nov. 2018
Posted Nov. 17, 2018: Months after the U.S. Supreme Court overturned the federal ban on sports betting, Pennsylvania is now the seventh state to officially start accepting wagers on sports. Hollywood Casino was the first to open, launching The Sportsbook at Hollywood Casino Penn National in Grantville, PA on Nov. 17, 2018.

Harrisburg Airport Reports Summer 2018 Busiest Season Since 2014
Posted Nov. 8, 2018: According to a press release issued by Harrisburg International Airport (HIA), travel at the airport during the 2018 summer season (June-Sept) marks the busiest travel season at the airport since 2014. Officials with HIA reported 453,795 passengers used the airport during that time period, representing a 16% increase over summer 2017. 

The increase was partially due to Frontier's new service to Denver and Orlando which officials believe generated 25% of the summer's growth along with standard routes provided by American, United, and Allegiant, which have all served the central Pennsylvania airport for many years. 
Hotel Hershey Named "Best Historic Resort" in 2018
Posted Nov. 7, 2018: According to a press release issued by Hershey Entertainment & Resorts, The Hotel Hershey was awarded "Best Historic Resort" in 2018 by Historic Hotels of America, Historic Hotels Worldwide. The Hotel was selected from six nominated properties for the award, which is presented annually to an historic resort that best celebrates its history in the guest experience and provides exceptional customer hospitality and service. Award recipients were selected from nominations received from historic hotels, historic preservation supporters, prior award recipients and leadership from Historic Hotels of America and Historic Hotels Worldwide.
Hershey Entertainment & Resorts Receives 3 Industry Awards from PRLA
Posted Oct. 25, 2018: The PA Restaurant & Lodging Association (PRLA) presented Hershey Entertainment & Resorts (HE&R) with three (3) top industry awards during the annual PRLA Awards Gala on Monday, Oct. 22, 2018.

Brian Dailey was selected from a group of four nominees as the PRLA Spirit of Hospitality Manager of the Year. Dailey is the GM of the Downtown Restaurant Group which includes Houlihan's Restaurant + Bar, Devon Seafood + Steak and Cocoa Beanery. Houlihan's and Devon restaurants were also named Excellence in Food Safety winners for 2018. 
This marks the fourth year HE&R has won the Excellence in Food Safety Award with Hershey Lodge (2017), GIANT Center (2007), and The Hotel Hershey (2006). The award recognizes facilities that put in extra effort to meet and exceed food safety standards.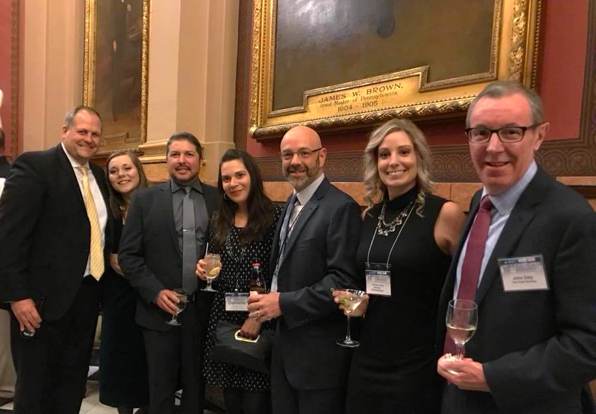 (Pictured L-R): Ned Graff, Felicia McCorkle, Todd Tuttle, Danielle Short, Brian Dailey, Christine Kelly, John Daly representing HE&R at the 2018 PRLA Awards Gala held at the Masonic Temple in Philadelphia. 
The Hotel Hershey Appoints New Executive Chef: David Yeo
Posted Oct. 23, 2018: The Hotel Hershey announced today the appointment of David Yeo as executive chef. Yeo will oversee the culinary operation of the entire property including its three full-service restaurants, coffee shop, room service, banquet and event space, spa restaurant and seasonal poolside café. The Hotel Hershey, a Historic Hotel of America, has earned both the Forbes Four-Star Award and the AAA Four-Diamond Award distinctions for several consecutive years.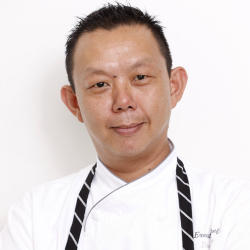 Yeo, a native of Malaysia and fluent in multiple languages, joins The Hotel Hershey from The Mandarin Group in Seattle where he served as principal consultant. His focuses included working globally with Fortune 500 companies and acting as beef advisor, while exporting U.S. Beef to China and working with the U.S Meat Export Federation.
According to the press release issued by HE&R, Yeo's robust resume includes more than 35 years of culinary experience in Asia, Europe and United States. His cuisine proficiency runs the gamut and includes French, Italian, Asian, Mexican, Japanese and American Regional. Yeo is also a former national president for the Professional Chefs Association of America and continues to be active in Les Amis d'Escoffier Society of Chicago, American Culinary Federation, American Beef Council, Seafood Watch and California Farmer's Market Council.
PA Closes Online Travel Company Loophole
Posted Oct. 19, 2018: On Oct. 17, 2018, the PA House concurred in Senate amendments with a vote of 137-44 to send HB 1511, sponsored by Rep. Marguerite Quinn (R, Bucks) to Governor Tom Wolf for his signature. The Governor plans to sign the bill and has 10 days to do so, according to a news advisory issued by the PA Restaurant & Lodging Association (PRLA). The bill passed the Senate on Oct. 17 with a broad bipartisan vote of 43-6.  

This legislation requires online travel companies (OTCs) such as Expedia, Orbitz and Travelocity to remit state and county hotel tax on the retail rate of the room, as in-state hotels have been doing all along. By closing this loophole, the state will realize $23.8 million in additional revenue which will be dedicated to the statewide tourism office for statewide tourism promotion.
According to a press release issued by PRLA, this legislation has been a priority of PRLA and its members for years and they are thrilled to get it across the finish line. The PA Tourism Office it is currently funded at a meager $4 million, according to the PRLA statement. The statewide association also noted the many legislators supported this initiative and the PRLA communication recognized the following individuals who were the greatest champions for this legislation:
Rep. Marguerite Quinn (R, Bucks), prime sponsor
Sen. Mario Scavello (R, Monroe)
Sen. Guy Reschenthaler (R, Allegheny)
Sen. Larry Farnese (D, Philadelphia)
PA Launches "Ale Trail" App to Help Beer Lovers Find Breweries in Keystone State
Posted Oct. 8, 2018: The Brewers of Pennsylvania Guild (BOP) announced a new, free location-based Digital Ale Trail App available on iTunes and Google Play to help beer enthusiasts find their favorite brews in PA. An integrated passport program allows users to earn rewards and prizes and the system will make beer suggestions based on previous check-in activity. There is also a photo booth function and social media integration according to the BOP.

The App is the latest development in the BOP's comprehensive plan to expand the organization's digital footprint and increase consumer interest in the 282 breweries located throughout Pennsylvania, which ranks sixth nationally for its number of craft breweries and first in craft beer production. Continue Reading...
Hersheypark Announces $150 Million Chocolatetown Expansion for 2020
Posted Oct. 4, 2018: See the details of the announcement and artist renderings. Continue Reading...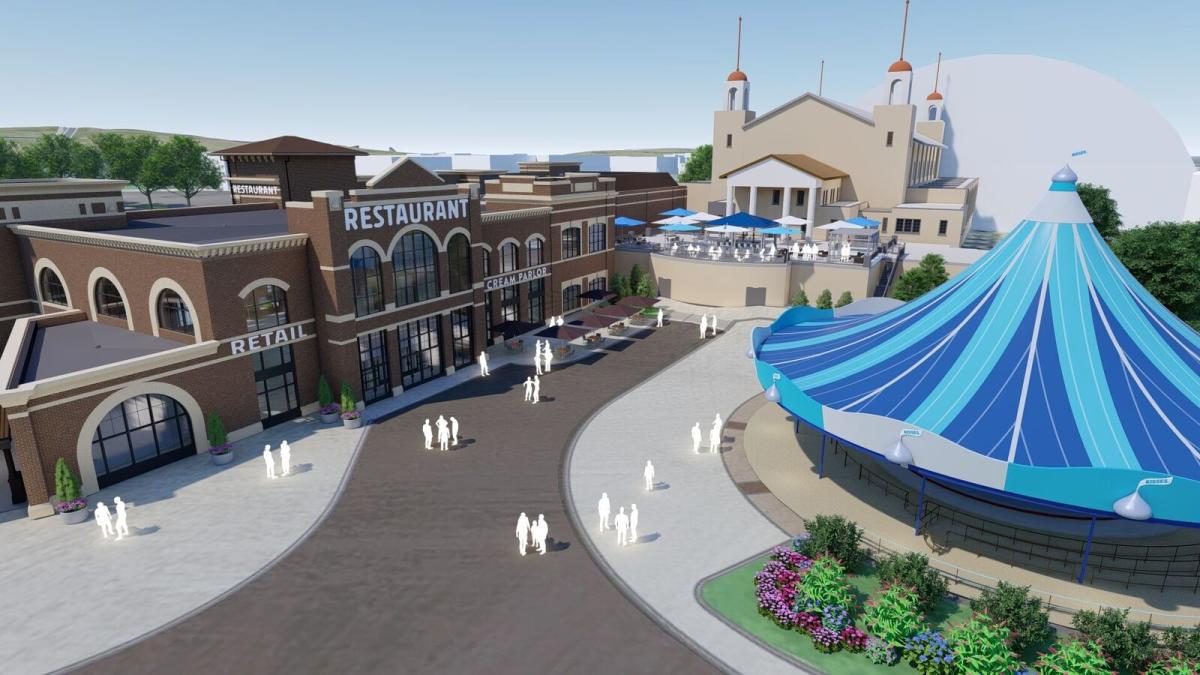 Justin Roth Joins Capital City Mall as Marketing Manager
Posted Oct. 3, 2018: Justin Roth has joined Capital City Mall as Marketing Manager, responsible for the development and implementation of mall marketing programs, managing the property's website and social media platforms, the execution of community based programs, visual merchandising, and retailer, community and media relations.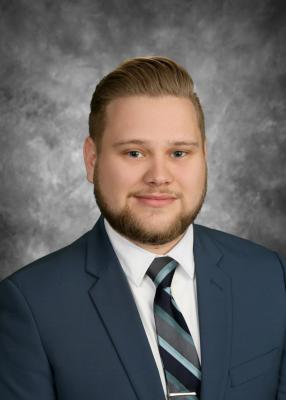 Prior to joining Capital City Mall, Roth served as the Marketing & Communications Manager for the Harrisburg Regional Chamber & CREDC, where his experience ranged from event planning and marketing to graphic design and photography.
Capital City Mall is a premiere shopping and family destination in the Harrisburg region featuring an array of first-to-market and exclusive retailers including DSW, H&M, Field & Stream and many more. In the fall of 2018, Capital City Mall will be celebrating the opening of the region's first Dave & Buster's as well as a newly renovated Forever 21. In addition to its excellent array of shopping, dining and entertainment offerings, Capital City Mall hosts many free events and programs for the community and families to enjoy year-round.
Roth earned his bachelor's degree in Digital Communications at Lebanon Valley College. A native of Lancaster County, Roth now resides in Harrisburg with his dog, Izzie.
About Capital City Mall and PREIT
PREIT (NYSE:PEI) is a publicly traded real estate investment trust that owns and manages Capital City Mall and other quality properties in compelling markets. PREIT's 23 million square feet of carefully curated retail and lifestyle offerings mixed with destination dining and entertainment experiences are located primarily in the eastern U.S. with concentrations in the mid-Atlantic's top MSAs. Since 2012, the company has driven a transformation guided by an emphasis on portfolio quality and balance sheet strength driven by disciplined capital expenditures. Additional information is available at www.preit.com or on Twitter or LinkedIn.

Media Contact:
Justin Roth, Marketing Manager
(717) 737-8275 x14
justin.roth@preit.com
Visit Hershey & Harrisburg Named Best CVB 2018 by PA Meetings + Events Magazine
Posted Sept. 12, 2018: The Pennsylvania Meetings + Events Best of 2018 readers' choice awards were announced and Visit Hershey & Harrisburg once again earned the Top Choice for CVB with a population less than 300,000. The following is an excerpt from the article announcing the winners for 2018.
Visit Hershey & Harrisburg (VHH) is the winner for Best CVB in Town/Area (Less than 300,000 in Population).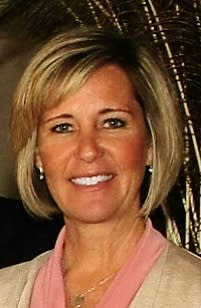 "The core strengths for this region continue to be its central location to major population centers along the East Coast with highly competitive pricing as a third-tier city," says Audrey Bialas, VHH Director of Sales (pictured right). 
"But what makes this area really special for meeting planners is the 'built-in buzz' that comes from our well-established reputation for being a fun and friendly travel destination. Planners benefit greatly from a location that sparks initial excitement for attendees and then delivers on those expectations once they arrive. The Hershey and Harrisburg region is exactly that type of place."
The Visit Hershey & Harrisburg sales division conducts B2B sales within the meetings and conventions, military and family reunions, students and religious travel, and domestic and international tours travel trade market segments.
"The real secret to planning a great meeting in the Hershey and Harrisburg region is to embrace the fact that a meeting or event can be fun and productive," Bialas says. "The amusement park, team-building activities, golf courses, spas, museums, outdoor activities, dozens of wineries and craft breweries, and the ever-present 'chocolate factor' in Hershey gives our clients endless options for theming, after hours events and easy add-on activities for attendees who bring a spouse or the entire family." 
The following regional tourism partners from PA's Hershey & Harrisburg Region were also recognized by readers in 2018:
Best Vineyard with Event Space (Runner-Up): The Vineyard & Brewery at Hershey
Best Hotel with Meeting & Event Space (More than 200 Guest Rooms): The Hershey Lodge
Best Brewery with Event Space (Runner-Up): Troegs Independent Brewing and Appalachian Brewing Company
Best Meeting & Event Planning Company (Runner-Up): JDK Group
Best Transportation (Runner-Up): Unique Limousine
Best Independent Planner (Runner-Up): Julie B. Walker, CMP, HMCC, Choice Meetings
Hershey Entertainment & Resorts Names Vikki Hultquist New GM, Attractions & Entertainment
Posted August 16, 2018: Hershey Entertainment & Resorts Company (HE&R) today announced the appointment of Vikki Hultquist to General Manager, Attractions & Entertainment, effective immediately.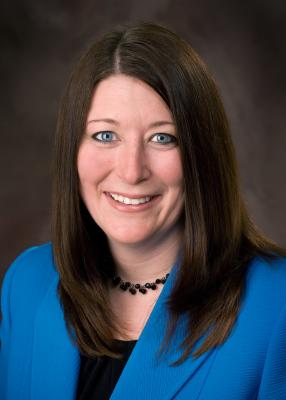 Hultquist has been with HE&R for 17 years in various roles since joining the company in 2001 as Director, Hockey Business Operations and Sports & Entertainment Marketing. She held various roles including Hershey Bears Hockey Club, Assistant GM; Director, Event Programming; Managing Director, Giant Center; Complex Managing Director, Event Booking, Marketing & Ticketing; Managing Director, Entertainment; and Attractions & Entertainment Assistant GM, Revenue Operations. Most recently, Hultquist served as Attractions & Entertainment Assistant GM, Facility Operations, from February 2015 to August 2018. 
This position reports to Kevin Stumpf, Vice President, Sports & Attractions, and is responsible for driving demand, managing growth, and successfully executing the business strategy for properties across the Hersheypark Entertainment Complex including Hersheypark, Giant Center, Hersheypark Stadium, Hersheypark Arena and Hershey Theatre.
American Girl Opens First Outlet in U.S. in Hershey, PA
Posted August 10, 2018: According to an article in Pennlive.com by Daniel Urie, Tanger Outlets in Hershey will be the home to the American Girl Doll and the first outlet location the company has opened in the nation. The 2,200-square-foot store will officially open on Saturday, August 11 with an anticipated crowd of 3,500-5,000 according to event planners. American Girl has 20 stores but this is the only outlet store according to Wade Opland, vice president, global retail for American Girl.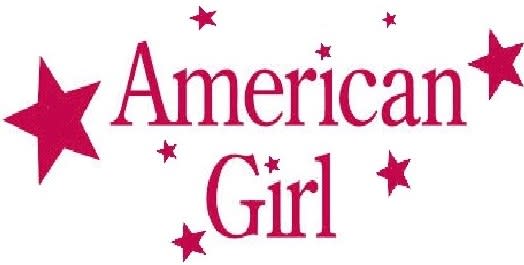 Mecum Harrisburg 2018 Auction Brings More Than $24.1 Million in Overall Sales
Posted August 8, 2018: The theme for Mecum Auctions in 2018 has been growth in leaps and bounds, according to the company's recent recap from the Harrisburg auction held at the PA Farm Show Complex & Expo Center on August 2-4, 2018. Mecum reported total sales of $24.1 million at the Harrisburg show with 763 collector cars sold in just three days for a strong sell-through rate of nearly 80 percent. Read full press release...

Theatre Harrisburg Appoints New Executive Director
Posted May 14, 2018: Harrisburg native Stosh Snyder has been named the new Executive Director for Theatre Harrisburg, replacing Allison Hays, who is leaving to pursue interests outside of Central PA.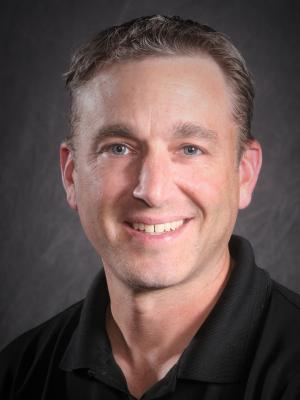 Snyder has been a frequent performer at Theatre Harrisburg and Hershey Area Playhouse and comes to his new position after a successful career in sales and marketing. Snyder graduated from Shenandoah University in Winchester, VA with a BA in Music Education and previously taught for four years in the Louden County (VA) Public Schools before returning to Harrisburg in 2004.
As Executive Director of Theatre Harrisburg, Snyder will be responsible for the overall operation of the Theatre which was founded in 1926 as Harrisburg Community Theatre and is one of the nation's oldest community theaters. Theatre Harrisburg is also a Core Arts Organization of the Cultural Enrichment Fund.
Harrisburg International Airport welcomes new nonstop routes with Frontier Airlines
Posted April 4, 2018: Frontier Airlines today announced several new low fare, non-stop flights from Harrisburg International Airport (MDT).
The new nonstop service to Denver (DEN) and Raleigh/Durham (RDU) will begin in July 2018, and nonstop service to Orlando International Airport (MCO) begins in August 2018.
Read full press release on this announcement including schedules for new service and details on Frontier's special introductory one-way rates for new flights.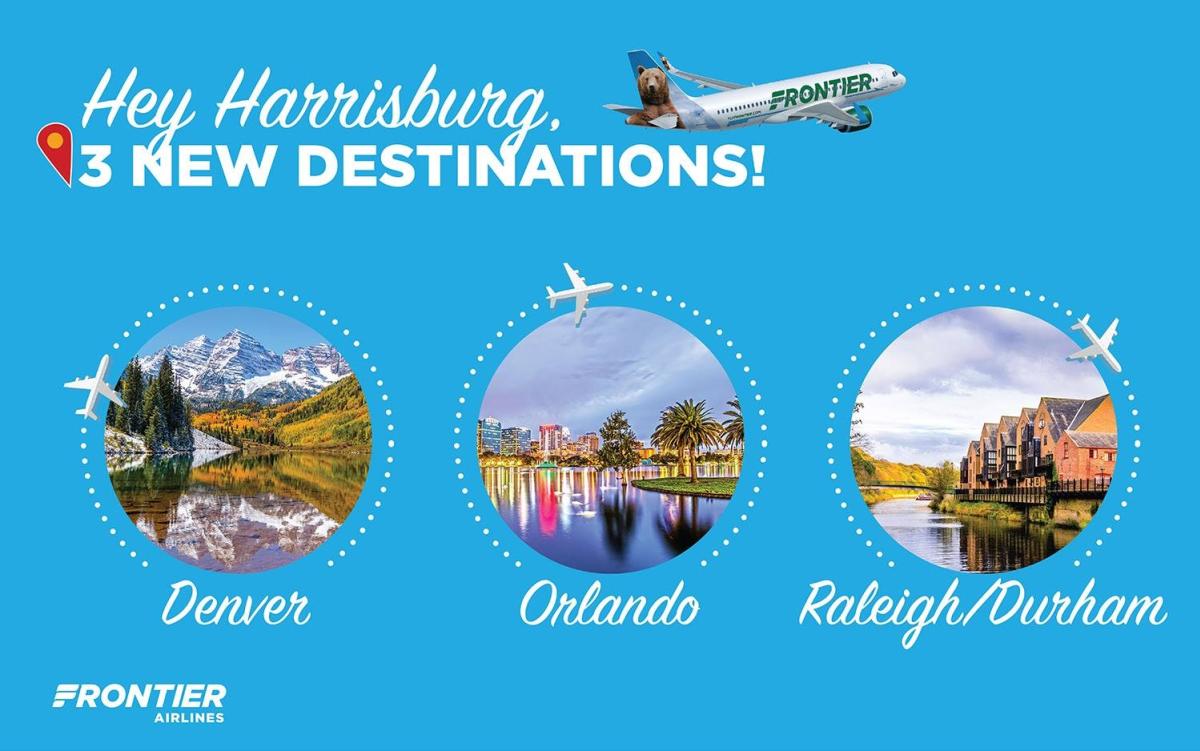 Director of Business Development for Harrisburg takes new position as Director of ExploreHBG Tourism Branding Program with Visit Hershey & Harrisburg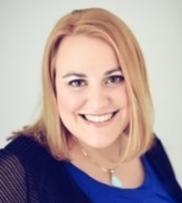 Posted Mar. 26, 2018: ​Mary Smith, President and CEO of Visit Hershey & Harrisburg (VHH) today welcomed Devan Drabik as the new Director of Marketing and Communications for ExploreHBG, the bureau's tourism branding program for Pennsylvania's capital city.
In her new role, Drabik will oversee a broad range of the marketing and communications elements for the ExploreHBG program including: branding, advertising, public relations, social media, and web site development.
Drabik previously served as the Director of Business Development for the City of Harrisburg since 2015. 
Forbes & AAA have again recognized Hershey Entertainment & Resort properties with Awards in 2018
Posted March 20, 2018:
The Hotel Hershey received Four Stars from Forbes for the 34th time.
The Spa At The Hotel Hershey received 4 Stars from Forbes for the third straight year.
The Circular received the Recommended Distinction from Forbes.
The Hotel Hershey received a Four Diamond from AAA for the 38th time in a row which the Resorts Company says is the longest of any hotel in Pennsylvania.
The Circular received four Diamonds for the 30th time in a row which the Resorts Company says is the  longest of any in restaurant in Pennsylvania.

New Giraffe Exhibit Coming to Lake Tobias Wildlife Park in Late Summer 2018
Posted March 20, 2018: Construction has started on the first phase of an expansion plan at Lake Tobias Wildlife Park, including: Walking Trail, Barn, and a Viewing and Feeding Deck for a New Giraffe Exhibit.
Completion of the project is anticipated sometime in the late summer 2018. Future phases of the project will include the addition of new exhibits and expanding the walking trail as well as adding a concession and restroom facility.
Hershey Entertainment & Resorts Company Names Kevin Stumpf as New VP, Sports & Attractions
Posted Mar. 5, 2018: ​The Board of Directors of Hershey Entertainment & Resorts Company (HE&R) recently approved the promotion of Kevin Stumpf to the role of Vice President, Sports & Attractions, effective immediately.
For more information contact Kathleen McGraw at HE&R at kmmcgraw@hersheypa.com.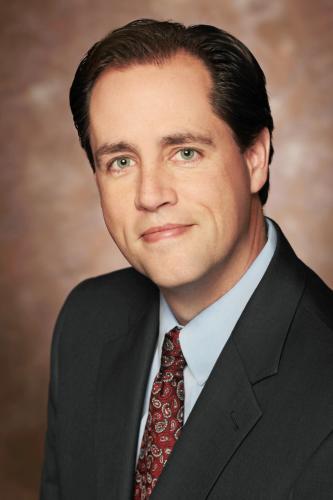 "For more than 22 years, Kevin has served HE&R in a number of finance and operational roles," said John Lawn, President & Chief Executive Officer, HE&R. "His successful track record and proven leadership make him the best candidate to assume this role, and we look forward to his ongoing achievements in this position."
Stumpf joined HE&R as a full-time employee in 1996. Throughout the years, he has held a variety of roles, including Managing Director of Finance in both the Entertainment and Resorts groups; General Manager, Hersheypark Stadium and Arena; Managing Director of Maintenance for the Entertainment Complex; and Managing Director of Finance - Accounting Processes and Procurement.
"I am thankful for this opportunity and the confidence and trust this exceptional company has placed in me," said Kevin Stumpf. "It's such an exciting time to be part of our organization, and I look forward to working with our company's leadership team to grow the business and further the legacy of our founder, Milton S. Hershey." 
With this promotion, Stumpf will take on additional responsibility for the management of Hershey Country Club, Hersheypark Camping Resort, and the Downtown Restaurant Group, while continuing to oversee Hersheypark and Entertainment Complex operations.
Stumpf will also take on a larger role with the Entertainment Complex's planning and strategic growth initiatives. 
Stumpf earned his Bachelor's Degree in Business Management from Millersville University.  
Active in various community organizations, Stumpf is on the Board of Advisors for Children's Miracle Network at Penn State Hershey Medical Center, the Board of Advisors for Pennsylvania Family Support Alliance, and volunteers his time at the Milton Hershey School. 
Upscale Hotel Indigo Brand Boutique Property Opening in Hershey & Harrisburg Region in April 2018.
Posted Oct. 30, 2017: Hotel Indigo Harrisburg - Hershey is slated to open at 765 Eisenhower Boulevard in PA's Hershey & Harrisburg Region on Tuesday, April 3, 2018, according to hotel management.
Areya Management, which owns 15 hotels, purchased the former Wyndham Garden Harrisburg hotel in 2016 and closed it in January 2017 to begin converting the 149-room property to the specifications of the upscale Hotel Indigo brand, recognized for stylish and vibrant boutique hotels.
The Hotel Indigo brand is very unique, with no two hotels the same, according to Kenny Mehta, managing director of business operations at Areya Management.
The interior of the one located in the Hershey & Harrisburg Region will be designed based on a local theme and include an onsite bar and restaurant, meeting rooms, boardroom, fitness center and an outdoor pool.
Guestrooms feature plush bedding, flexible work spaces, hard-surface flooring with area rugs and over-sized murals, and artwork, according to Indigo's website. Concept design pictured below.

InterContinental Hotels & Resorts, which owns the Hotel Indigo and other nationally recognized brands including Holiday Inn and Crowne Plaza, has previously only granted permission for the Indigo brand to be in traditionally larger high-performing markets.
"We were the first in what they consider a small market," Mehta said. "We're hoping that it will be one of the best hotels in the area."
Mehta says that the central location is ideal for easy access to Harrisburg, Hershey, and Harrisburg International Airport.
Areya Management will also move its headquarters from the west shore to the location of the new hotel when it is completed.
The first Indigo hotel opened in 2004 in Atlanta and there are 79 Hotel Indigo hotels worldwide today. The company expects to open 76 more hotels within the next three to five years.  
This announcement was first reported in a Pennlive.com article by Daniel Urie on October 22, 2017.
Pennsylvania Meetings + Events Magazine Readers' Choice Awards 2017 Announced 
Posted Oct. 5, 2017

Best Of PA Award Winners 2017
The following only represent winners from the Hershey & Harrisburg Region
Visit Hershey & Harrisburg for Best CVB (Population Area Under 300k)
Hershey Lodge for Best Hotel with Meeting/Event Space (more than 200 guest room)
Warehouse Hotel at The Nook for Best Hotel with Meeting/ Event Space (fewer than 200 guest rooms)
Forklift & Palate at Spooky Nook for Best Restaurant with Private Dining Space
Spooky Nook Sports for Best Meeting/Event Venue (No Hotel)
Honorable Mentions as those "Nominated" or "Runner-Up" in other categories included:
Appalachian Brewing Company (ABC) runner-up in category for Best Brewery with Event Space
Vineyard & Brewery at Hershey runner-up in category for Best Winery with Event Space
JDK Group runner-up in category for Best Meeting/Event Planning Company
Premiere #1 Limousine Service runner-up in category for Best Transportation Provider
Sports Business Journal Ranks PA's Hershey & Harrisburg Region in Nation's Top10 Minor League Sports Markets 
Posted Oct. 4, 2017: Street & Smith's Sports Business Journal ranked Pennsylvania's Hershey & Harrisburg Region (HHR) as the (#7) best minor league market in the nation for 2017.
The HH Region was the only PA market and 1 of only 2 areas within the U.S. Mid-Atlantic to crack the TOP10 list in 2017. 

"The region is consistently recognized for being a top destination for sports fans from near and far for the same reasons we have become a prime destination for youth sporting events and tournaments," said Gregg Cook, Executive Director for the Hershey & Harrisburg Sports and Events Authority (HHSE).
Hershey's family-friendly atmosphere paired with Harrisburg's blend of history, culture, and nightlife are significant contributors to the region consistently appearing on this list of top minor league sports market, according to Cook.
In addition to having a loyal base of local sports fans, the region is also extremely fortunate to have world-class attractions and amenities with a wide range of affordable lodging and event venues.

"All of those factors, plus our central location to the major population centers within the Mid-Atlantic Region, make us one of the most easily accessible markets for youth sporting events and a highly desirable destination for tournament organizers," said Cook.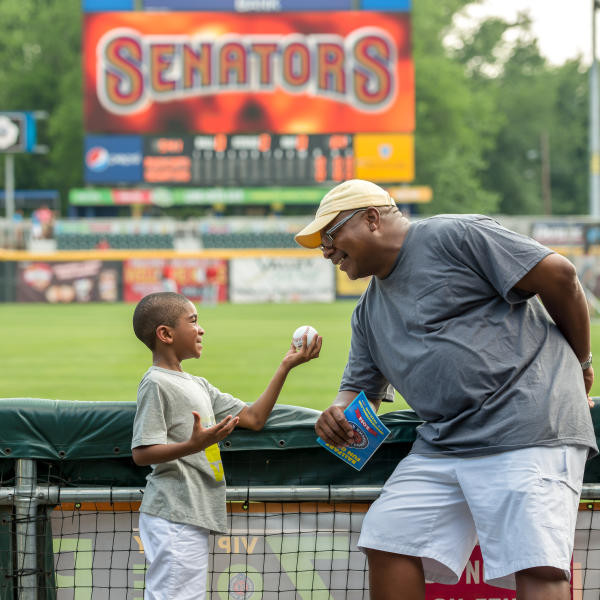 The Hershey & Harrisburg Region previously earned consecutive honors as the #1 Minor League Market in U.S. in 2009 & 2011 from Street & Smith's Sports Business Journal, which compiles their ranking every two years.
New Retail & Entertainment Complex Coming Soon to Downtown Hershey
Posted Oct. 2, 2017: After years in the planning stage, the new Hershey Towne Center will welcome dozens of businesses when the 32,000 square-foot complex opens along West Chocolate Avenue in Hershey in 2018, according to leasing agency Bennett Williams Commercial.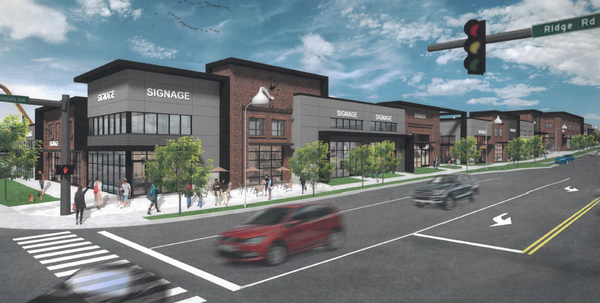 The new multi-use complex is centered around a former Post Office building in the heart of Hershey and will include two outdoor plaza areas, 400-car parking garage, and a mix of retail & restaurants, according to a report by Sue Gleiter on Pennlive.com (Oct. 2, 2017).
Businesses slated to lease space include Primanti Bros. Restaurants, Starbucks, Great Clips, Tropical Smoothie Cafe, and Jersey Mike's Subs. Lancaster-based TONO Architects and RVG Management & Development Company in Wormleysburg, PA are collaborating on the project.
Hershey Resorts Earns "Best of Meetings Today" Readers' Choice Ranking for 2017 
Posted Sept. 2017: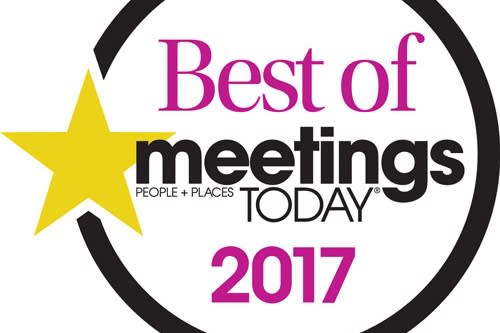 Each year Meetings Today opens voting for planners to determine the best hotels and resorts for meetings in North America sorted by region.
Hershey Resorts was among a total of six (6) facilities in Pennsylvania and the resort has received this recognition a total of 17 times from the readers of Meetings Today magazine.  
The resort includes Hershey Lodge and The Hotel Hershey, offering more than 900 guest rooms and 125,000 square-feet of flexible function space.
The Hershey Lodge is one of the largest convention facilities in PA and The Hotel Hershey is a four-star, four-diamond historic property overlooking the town of Hershey.
Recent developments at the resort include renovations of The Hotel Hershey's West Tower guest rooms, Iberian Lounge and Overlook function room. Grand view of the formal gardens and Cottages at Hotel Hershey pictured below.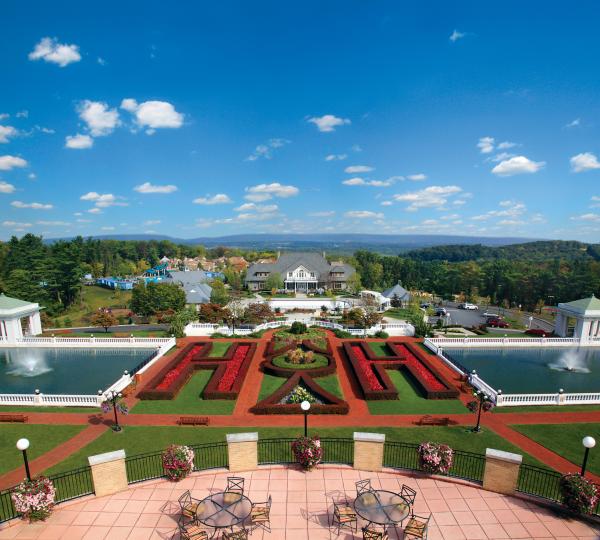 The Hershey Lodge has opened a new contemporary American restaurant Fire & Grain (pictured below) and created Water Works, the new indoor pool complex.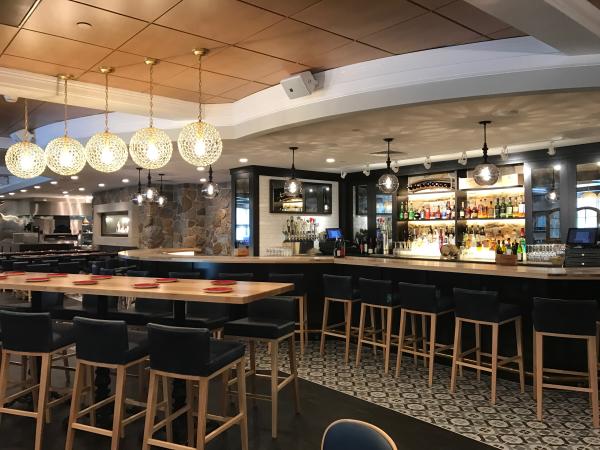 For more information on this property, contact Michael Reynoldson, Managing Director of Resorts Sales at 866-726-3387 or MCReynoldson@HersheyPA.com. 
New Hotels Coming to Harrisburg International Airport in 2018
Posted July 19, 2017: Comfort Inn & Suites Harrisburg Airport Hotel
The Central Penn Business Journal reported that Restin Hospitality LLC, based in the Hershey area, kicked off construction of a Comfort Inn & Suites Harrisburg Airport hotel that is slated to open in spring 2018 near the Harrisburg International Airport. 
The four-story, 47,000-square-foot hotel will have 87 rooms, employ 30 people and be managed by Prestige Hospitality Group of Albany, NY. Choice Hotels International owns the Comfort Inn & Suites brand.
Reporter Jason Scott said it's the latest hotel project to emerge near the airport — developments that could entice more commercial growth in the Middletown area — and one of several active hospitality sites across Central Pennsylvania as the lodging industry nationwide bounces back from the last economic downturn. See more on his story about the new property and hotel growth.
Posted June 20, 2017: Fairfield Inn & Suites Harrisburg Hotel
Pennlive.com reported Shaner Hotels recently broke ground on a new Fairfield Inn & Suites Harrisburg hotel in the Middletown area of the Hershey Harrisburg Region, marking the first hotel that will be located at the Harrisburg International Airport.
Prior to this property, the nearest hotel to the airport is approximately 7-miles away, according to the article by Daniel Urie. The 4-story hotel is slated to open in mid-to-late summer 2018 and will include a sky bridge connecting the 120-room property to the airport.
The project was financed by Kish Bank and will be managed by Shaner Hotels. See more of this article.
Spooky Nook Sports Complex Names Jonathan Snavely Director of Marketing and Abby Dixon Hired as Graphic Designer and Project Manager
Posted July 14, 2017: Spooky Nook Sports in East Hempfield Township named Jonathan Snavely director of marketing. He will maintain brand identity, develop marketing campaigns, and assist with developing and accomplishing strategic goals of Spooky Nook Sports, Warehouse Hotel and Forklift & Palate Restaurant. He was employed with Premiere #1 Limousine Service.
Abby Dixon was named graphic designer and project manager. She will manage marketing projects and the Spooky Nook Sports, Warehouse Hotel and Forklift & Palate Restaurant brands. She has a bachelor's degree from Lebanon Valley College.
Mid-State Wine Among Country's Favorites Says Expedia
Posted July 7, 2017: South central PA is one of the best wine regions in the country, according to online travel company Expedia.com. This was first reported by Jason Scott in the Central Penn Business Journal on July 7, 2017.
After monitoring social media shares and posts, most notably on Instagram, Expedia rated U.S. wine regions based on six criteria: wine selection, dining options, activities, buzz factor, transportation and social media presence.
The mid-state was the only wine region in the Northeast to be featured in the company's recent ranking. The so-called taster's tally for South Central PA included a mix of threes and fours out of a possible five emojis, which were used instead of stars for ratings in each category.
The Expedia report noted that the mid-state has more than 40 wineries. However, it highlighted only a few, including The Vineyard and Brewery at Hershey and Spring Gate Vineyard, both in Dauphin County.
The article also cited Harvest Seasonal Grill & Wine Bar in Susquehanna Township as a good farm-to-fork dining option, as well as Hershey's Chocolate World and Premiere #1 Limousine.
PA Farm Show Complex & Expo Center Selects SAVOR as F&B Provider
Posted July 1, 2017: The PA Farm Show Complex and Expo Center announced SAVOR is the new exclusive catering and concessions provider for the complex, beginning July 1, 2017. Over the last 30 years, SAVOR has catered receptions for private small gatherings to 30,000 plus events. They offer food and concession services to more than 140 locations throughout the United States, Canada and Europe.
SAVOR is looking to tailor their operations, menus, and supply chain to support the local producers and to partner with the businesses who share the PA Farm Complex's commitment to 'PA Preferred' suppliers for quality, sustainability, and freshness, according to Scott Campanella, Senior VP for SAVOR. 

SAVOR wants to re-imagine the concession operations with an eye on PA Agriculture and has introduced Executive Chef Stephanie Gelberd who previously featured Pennsylvania farm products at the café at Phipps Botanical Garden in Pittsburgh. See the original article posted HERE.
New Courtyard by Marriott opens on Chocolate Avenue in Hershey, PA
Posted June 2017: A new 120-room Courtyard by Marriott opened on Chocolate Avenue in Hershey in June 2017.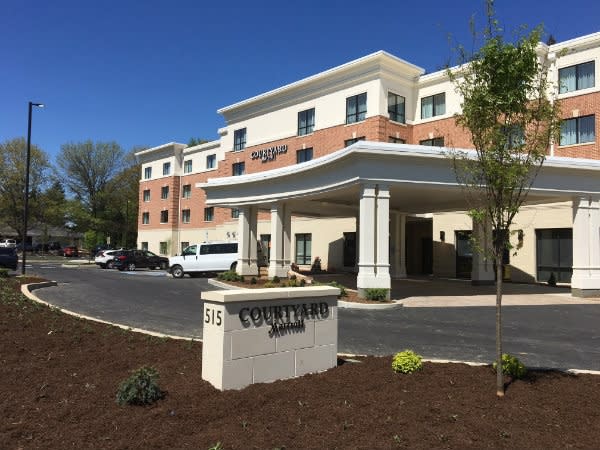 The four-story hotel, owned by Bears Creek Hershey Hotel LLC, will employ 26 full-time staff. According to local newspaper Pennlive.com, this property was a joint development between Shaner Hotels and Chafia Capital Partners, a real estate investment and private equity firm. 
The property will be managed by Shaner Hotel Holdings LP, and was financed by CNB Bank.
Courtyard Hershey Chocolate Avenue has a guest laundry, fitness room, indoor pool and a business center. The hotel also features the Courtyard Refreshing Business lobby which includes a bar. The lobby has flexible seating options ranging from a communal table to private booths with high-definition televisions. Guest rooms offer free Wi-Fi.
Shaner Hotels owns and manages 50 hotels across the United States, Italy and the Bahamas. Shaner, located in the State College area, operates Courtyard Harrisburg West/Mechanicsburg in Lower Allen Township and Courtyard Shippensburg in Southampton Township.
The Hotel Hershey Named Bill Hendrix New GM as Brian O'Day Retires
Posted May 1, 2017: Bill Hendrix was promoted to the position of general manager of The Hotel Hershey on May 1, 2017. Hendrix has been in leadership roles at the property for more than a decade, which includes his most recent position as the hotel's assistant general manager.
The Hotel's past general manager, Brian O'Day announced his retirement that would begin in April 30, after 14 years of service as general manager at The Hotel Hershey.
In his new position, Hendrix will oversee the entire operation of The Hotel Hershey. He will also oversee the operation of Hershey Laundry & Dry Cleaning. Hendrix has more than 23 years of rooms, housekeeping and front of house experience in the hotel and resort industries throughout the United States.
Prior to joining Hershey Entertainment & Resorts Company, Hendrix spent five years at various Ritz-Carlton properties. He also has seven years of experience with Four Seasons at properties including Four Seasons Hotel at Beverly Hills and Four Season Resort and Club in Irving, Texas.