Find the top winter attractions and holiday experiences in the Hershey & Harrisburg Region for 2018.
Posted Oct. 1, 2018 (Updated Dec. 12, 2018)
Now thru Jan. 1, 2019
Check the website for latest details for all of the offerings this season at Hershey Entertainment & Resort properties.
Media Contact: Reilly Fies, Communications Specialist at refies@hersheypa.com or 717-534-3396.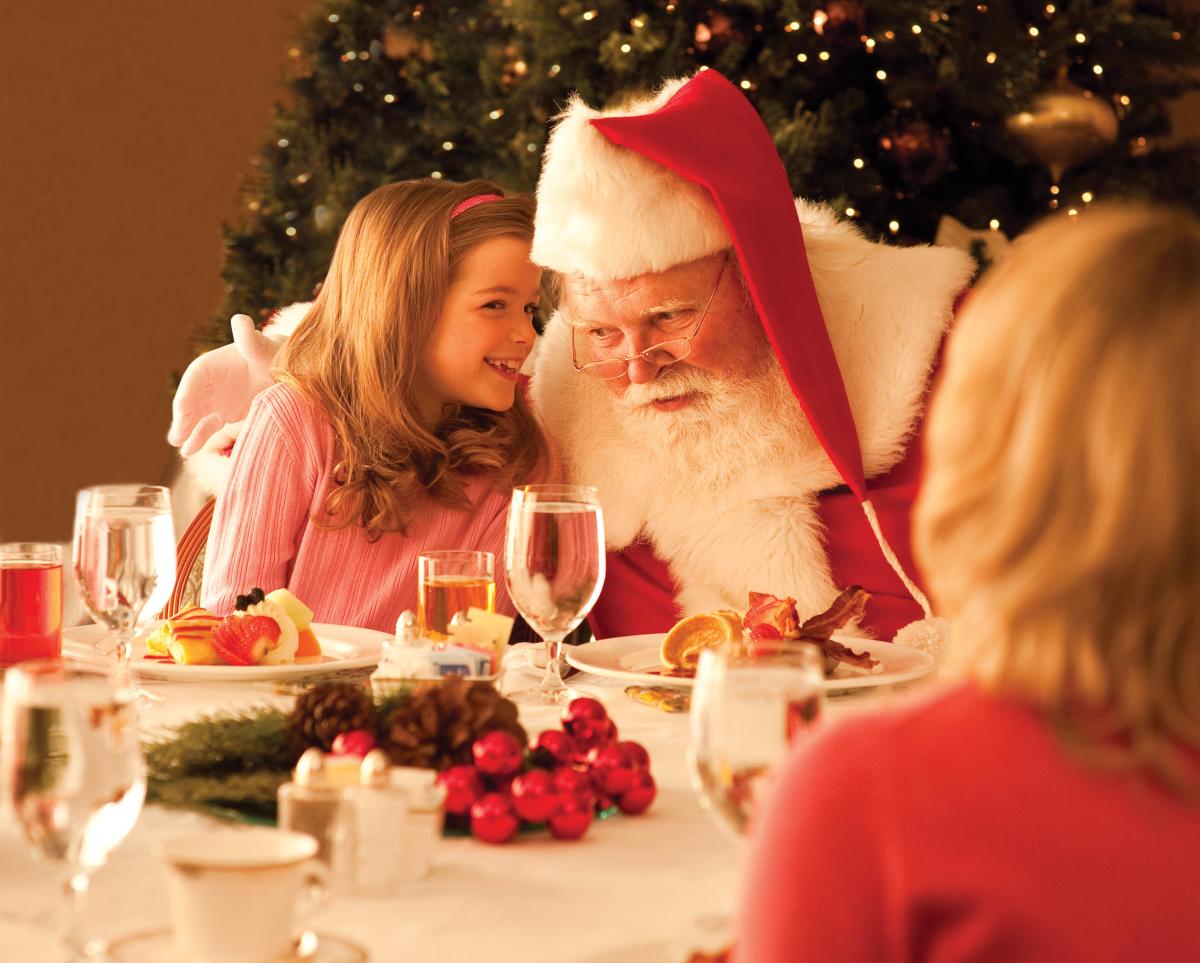 See more details for all the winter and holiday activities offered by Hershey Entertainment and Resorts properties and attractions this season including:
Hersheypark Christmas Candylane
Hershey Sweet Lights

View: Drone Flyover B-Roll

The Hershey Story Museum
Hershey Gardens
Holiday Lodging Packages
ZooAmerica North American Wildlife Park
The MeltSpa by Hershey and The Spa At The Hotel Hershey
Dining & Entertainment
Now thru January 2019
Hershey's® Chocolate World® Attraction offers a full schedule of holiday activities and special events.
Check the website for latest details for all of the offerings listed below.
Media Contact: Todd Kohr, Marketing Manager at Hershey's Chocolate World at tkkohr@hersheys.com or 717-534-4006.

Hershey's Holiday Chocolate House
Breakfast with Santa
Photos with Santa
Holly Jolly Trolley
Sweet Lights Trolley                                  
New Year's Eve Celebration (Dec. 31)    
Dec. 15 & 16, 2018 at Whitaker Center Sunoco Performance Theater in Harrisburg, PA
Dec. 22 & 23, 2018 at Hershey Theatre in Hershey, PA
Purchase Tickets Online
Check website for more details.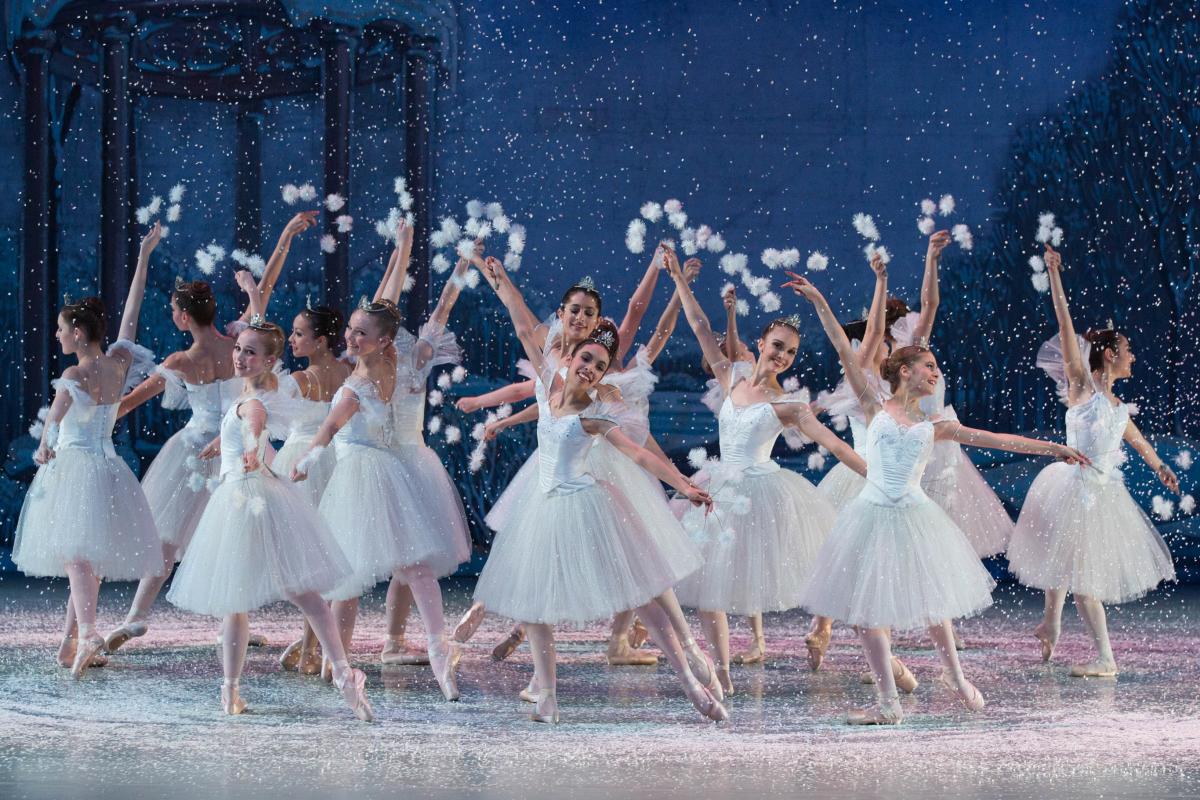 George Balanchine's The Nutcracker® will have your heart bursting with cheer in this holiday tradition for the whole family. The brilliant dancers of Central Pennsylvania Youth Ballet bring Balanchine's winter classic to life with larger-than-life sets and dazzling costumes set to the magical music of Tchaikovsky. As the clock strikes twelve, you'll happen upon a battle between toy soldiers and mischievous mice as a blizzard of ballerinas reveal a wonderful world of confection. Performances at The Hershey Theatre and Whitaker Center for Science and the Arts.
Dec. 16, 2018
Showtimes: 3pm & 7:30pm. 
Tickets for this show start at $48.85 (processing fees apply), and are available at Hersheypark Stadium Box Office.
Tickets can be charged by phone at 717-534-3911 or 800-745-3000, and online at www.HersheyEntertainment.com or www.TicketMaster.com.
Dec. 15, 2018 at 7pm.
Tickets for this show start at $27.85 (processing fees apply).
Available at Hershey Theatre Box Office or charged by phone at 717-534-3405 or 800-745-3000
Purchase online at www.HersheyEntertainment.com or www.TicketMaster.com.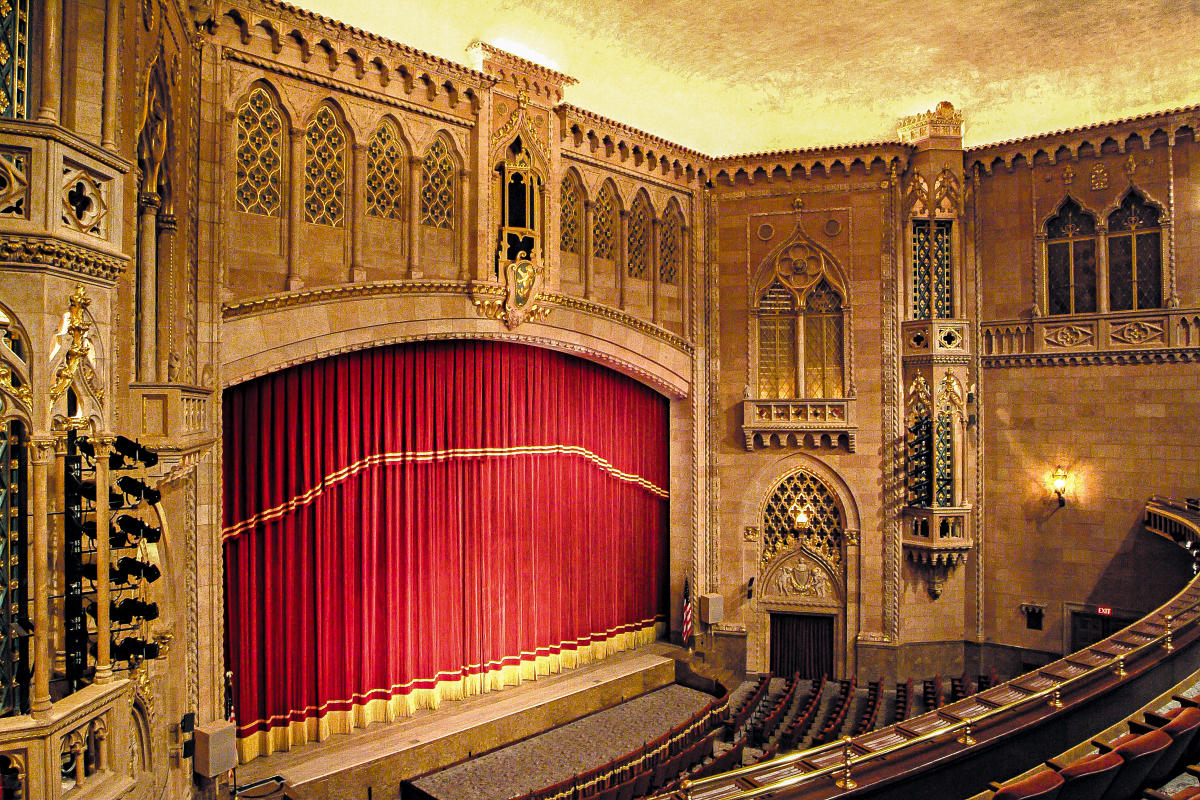 Now thru Dec. 31, 2018
Check website for details on all events.
Media Contact: Nancy Gates at ngates@aacamuseum.org or 717-566-7100 ext. 123.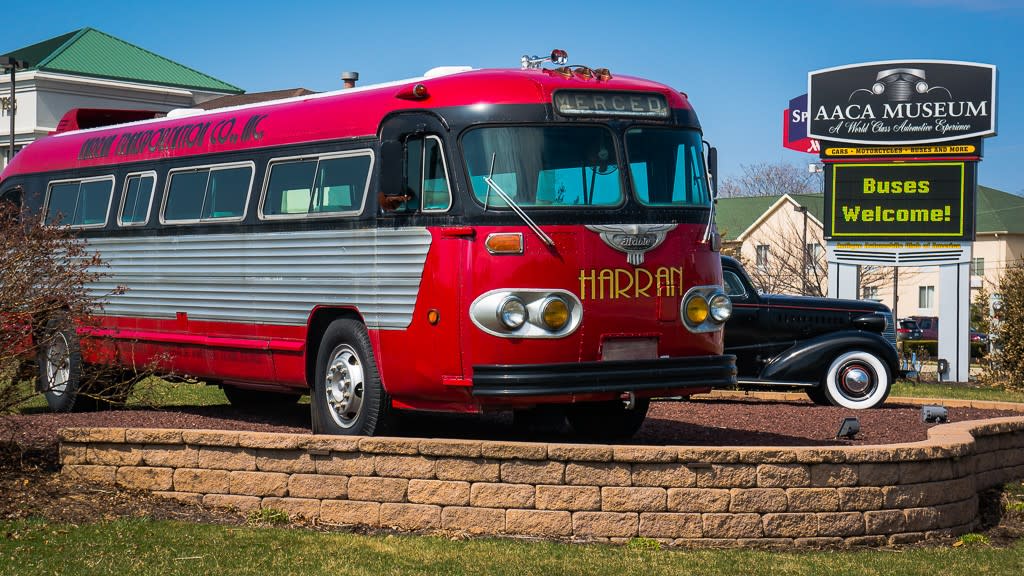 Beloved displays and unique experiences return for the holiday season to the Antique Automobile Museum in Hershey, including dozens of decorated trees, model train displays, the Grinch Scavenger Hunt, and special vehicles like Sammy the 29-foot, 21-ton snow plow.
Nov. 2, 2018
7-10:30pm
The regions' best breweries with live music & more.
Check Event Listing for more details.
Museum of Bus Transportation Fall Meet
​Nov. 3, 2018
Check Event Listing for more details.
This year a special presentation will be given by Mr. W.Peter Conroy from the Freedom Riders Park in Anniston, AL. This annual event will feature a special photo display from the Birmingham Civil Rights Institute and the Museum's two Freedom Rider era buses, the 1956 GM PD 4104 and the 1955Flexible VL-100.
Polar Express Pajama Party
Nov. 30, 2018
Movie begins at ​6:30pm
Check Event Listing for more details.
Now thru Dec. 23, 2018
There is a full calendar of events at this County Park, including a Festival of Trees, Toy Train Exhibit, Christmas at Fort Hunter tree displays, and more.
Media Contact: Carl Dickson at CDickson@DauphinC.org or call 717-599-5188.
Check website for more details on events listed below and other special events listed on the Calendar of Events.
Dec. 1-23, 2018
10am-4:30pm - Tue thru Sat
Noon-4:30pm - Sun
Closed - Mon
Decorated for Christmas, fresh greens and fruits, dried materials and fresh flowers provided by the Civic Committee of the Garden Club of Harrisburg decorate the Mansion in Victorian elegance. This experience is available from 10am-4:30pm daily, except Mondays between December 1-23, 2017. Guided tours will highlight holiday trimmings and customs and the Museum Shop is stocked with tasteful and unique Christmas ideas.
Nov. 24 thru Dec. 23, 2018
Open Saturdays & Sundays
12:30pm-4:30pm
FREE
For many years, children of all ages have delighted in seeing passenger trains, freight trains and scenes reminiscent of Pennsylvania attractions and countryside at this annual event. The Keystone Model Railroad Historical Society brings a magical wonderland of HO gauge trains on an 18X24 layout that may be viewed from all sides as lights flash, burning buildings glow, sirens sound, cattle moo and Ferris wheels turn. Old and new trains will be displayed each week in the Centennial Barn at Fort Hunter and for the annual visitor, exciting new additions are made each year. 
Nov. 24 thru Dec. 16, 2018
Open Saturdays & Sundays
12:30pm-4:30pm
FREE
Themed Christmas trees beautifully decorated with handmade ornaments and trimmed by local garden clubs are exhibited for viewing in the Tavern House at Fort Hunter Mansion. The Harrisburg Area Garden Center co-sponsors this event and the trees are available for raffle. A selection of handmade ornaments will be available for purchase as well. 
Now thru Dec. 30, 2018
Check website for more details.
Media Contact: Michael Rathfon at mrathfon@AMTshows.com or 717-397-7700 x6115.

Witness the magic and splendor of our holiday celebration as AMT presents "The First Noel" featuring wondrous costumes, astonishing dancers, breathtaking sets, and all the endearment of a perfect fireside family moment! Bask in beautiful snowscapes and cherish the stories of spirit and love as we bring all your favorite sights and sounds to the stage.
This year's all-new holiday show features your favorite seasonal and sacred Christmas songs – songs brought to life by marvelous vocal talent from across the country, accompanied by our masterful AMT Orchestra.
Beautiful snowscapes, child-like joy, cherished stories, the spirit of love, and all your favorite things about the holiday season are cast onstage in this glorious celebration of timeless holiday classics.
Dec. 8, 2018
Doors open at 6pm, fire lighting at 7pm, and wrap up around 11pm. ​
Check website for more details.
Media Contact: Chris Dudding, Marketing Director at cdudding@skiroundtop.com or 717-586-7344.
Mark your calendars for our third annual ULLR Fest, the resort's annual bonfire event featuring great food, Tröegs seasonals, music from Riff Mountain, and more including a new experience this year: zip line through the night on our new Dual Zips.
You won't want to miss Ullr Fest, the official start of winter at Roundtop featuring a huge bonfire to appease ULLR, the Norse God of winter who is often associated with archery & skiing. 
Guests will enjoy a great selection of Tröegs winter seasonal beers and food specials.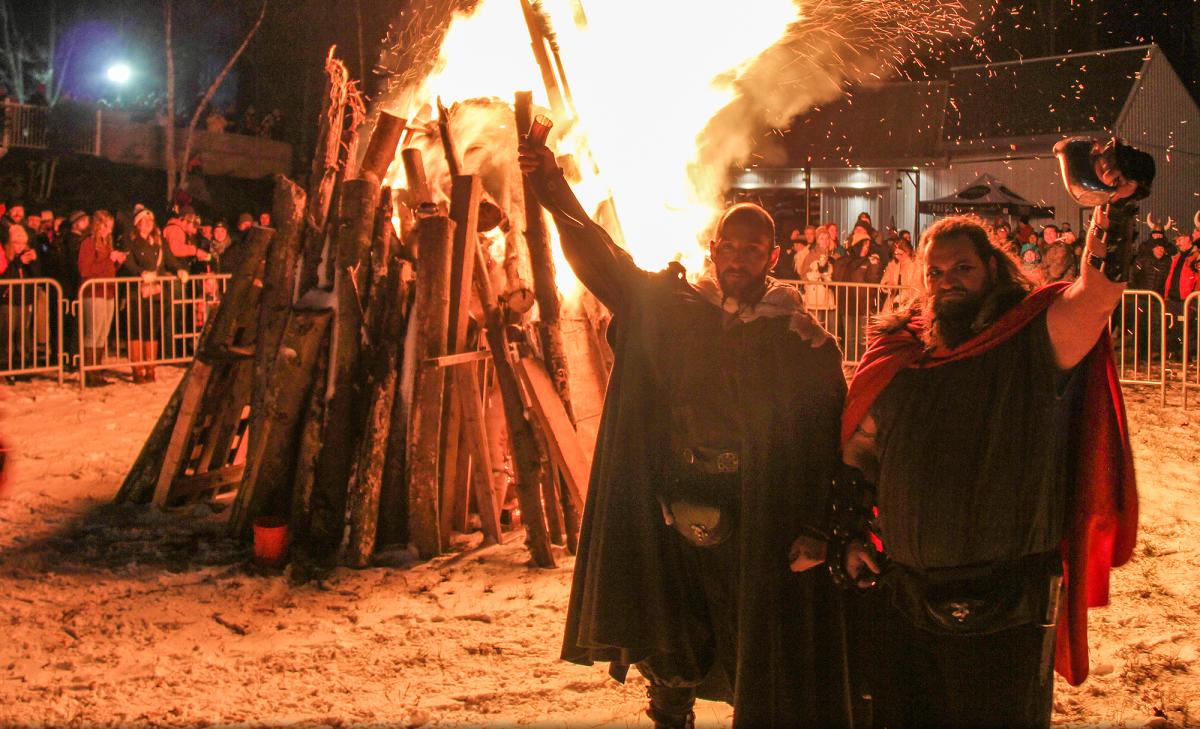 Now thru Jan. 1, 2019
Check Website for details on Hours & Pricing.
Media Contact: Sonia Koziar at SoniaKoziar@yahoo.com or 610-488-1138.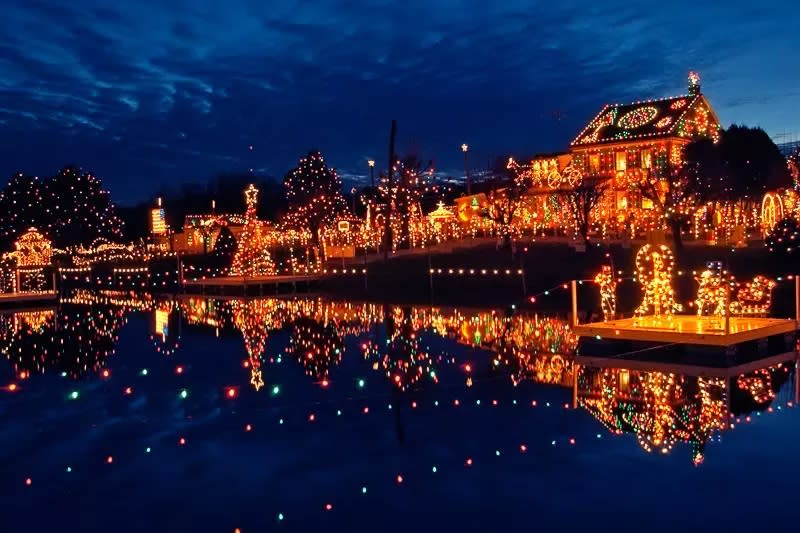 This unique and wildly popular holiday attraction in Berks County, just one hour north east of the Hershey & Harrisburg Region, will open for their 71st season of celebration in November 2018.
Over the years the Christmas Village has grown to a mammoth and extraordinary seasonal attraction drawing visitors from near and far to view the more than half-million Christmas lights adorning buildings, gift barns, and landscape.
The Travel Channel ranked this attraction as one of "America's Most Dazzling Holiday Light Displays" in 2017 and the American Bus Association ranked Koziar's Christmas Village in their "Top 100 Travel Destinations in North America" in 2015.
###