HARRISBURG, PA (Jan. 24, 2012) – The Hershey Harrisburg Regional Visitors Bureau (HHRVB) has hired Allison Rohrbaugh to fill the newly created position of Special Events and Project Manager within the non-profit destination marketing organization.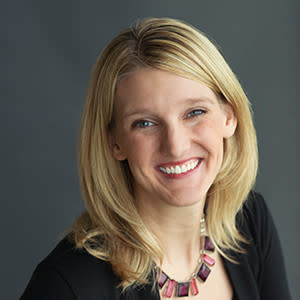 Rohrbaugh brings 10 years of broadcast journalism and sports writing experience to the new position.
"The bureau will benefit greatly from Allison's professional experience with radio, television and sports reporting," said Mary Smith, HHRVB President. "The growth we have experienced in our special events and sports marketing sales in recent years required the bureau to create a position that focuses primarily on servicing the clients and assisting with event marketing."
The bureau previously offered limited services for event planners with those duties being absorbed by the sales staff according to Smith.
The organization's sales team can now concentrate efforts on generating leads for bureau partners and securing new business in their core segment markets: meetings and conventions, trade and consumer shows, group tours and reunions, and sporting events.
Prior to officially joining the bureau in May 2011, Rohrbaugh spent five years in front of the camera and behind the scenes in the information service field as Director of Operations for Metro Networks in Harrisburg, PA (now Clear Channel Communications Inc.).
Before coming to Harrisburg, Rohrbaugh worked from 2000 to 2005 with the same company as News Bureau Chief in Pittsburgh, PA. 
She also spent several years in the Sports Information departments at both Penn State University and the University of Pittsburgh covering athletes, coaches and community interest stories. 
Rohrbaugh completed the 2011 Keystone State Summer Games (KSG) in July and has begun organizing community involvement and special events for the 2012 KSG and the 2013 State Games of America, a biennial, Olympic-style sporting event that will bring thousands of top athletes from across the nation to the Hershey Harrisburg region.