Rick Dunlap hired as Director for New Public Relations Department at Visit Hershey Harrisburg Destination Marketing Organization.
HARRISBURG, PA (Feb. 20, 2009) – Mary Smith, President of the Hershey Harrisburg Regional Visitors Bureau today announced the hiring of Rick Dunlap as Director of the bureau's new Communications and Public Relations Department.  Dunlap brings 15 years of experience in tourism marketing and consumer communications to the new position.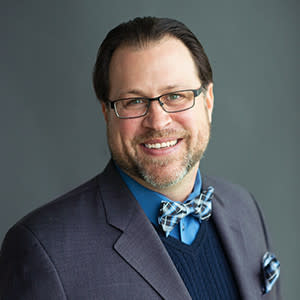 Prior to joining the bureau on January 27, 2009, Dunlap represented Pennsylvania's Office of Tourism and Economic Development from 1996-1999 as Public Relations Manager at Pittsburgh-based public relations agency Bozell-Kamstra (now Mullen) and served as Director of Tourism Marketing and Development with the Pennsylvania Tourism Office from 1999-2005.  Most recently Dunlap was a Senior Public Relations Account Executive at Harrisburg-based Neiman Group where he represented state and federal agencies including the U.S. Department of Homeland Security and the Pennsylvania Department of Health and Welfare.
"The bureau is excited to have someone with Rick's tourism and consumer communications experience joining the growing bureau," said Mary Smith, HHRVB President.  "In the current economic landscape the bureau is looking at innovative ways to generate increased awareness of our region beyond paid advertising and so we are looking to the power of earned media and public relations to extend our marketing dollars and grow our tourism industry in this region of Pennsylvania."