16th Annual Chocolate-Covered February Returns to Hershey Resort with more than 90 events in 2020.
ADDITIONAL RESOURCES:
Visit official Chocolate-Covered February Events Page for complete listing of events & details.
Read our blog "The Ultimate Getaway for Every Chocolate Lover."
Media Contacts at Hershey Entertainment & Resorts:

Reilly Fies
REFies@HersheyPA.com
Resorts, The Spa At The Hotel Hershey, MeltSpa by Hershey, Dining in Hershey
Abbey Zelko
AbZelko@HersheyPA.com
Resorts, Dining in Hershey
Anthony Haubert
athaubert@mshersheyfoundation.org​
The Hershey Story Museum + Hershey Gardens and Conservatory
 

For the Families
Hershey's Chocolate Dessert Buffet at The Hotel Hershey: Feb. 1, 8, 15 and 22.
Breakfast with Hershey Characters at Hershey Lodge: Make your reservations for Feb. 8 or 22 at 717-534-8601.
Other attractions with unique family events for February include:

The Hershey Bears
ZooAmerica
Hershey Theatre
Hershey's Chocolate World
The Hershey Story Museum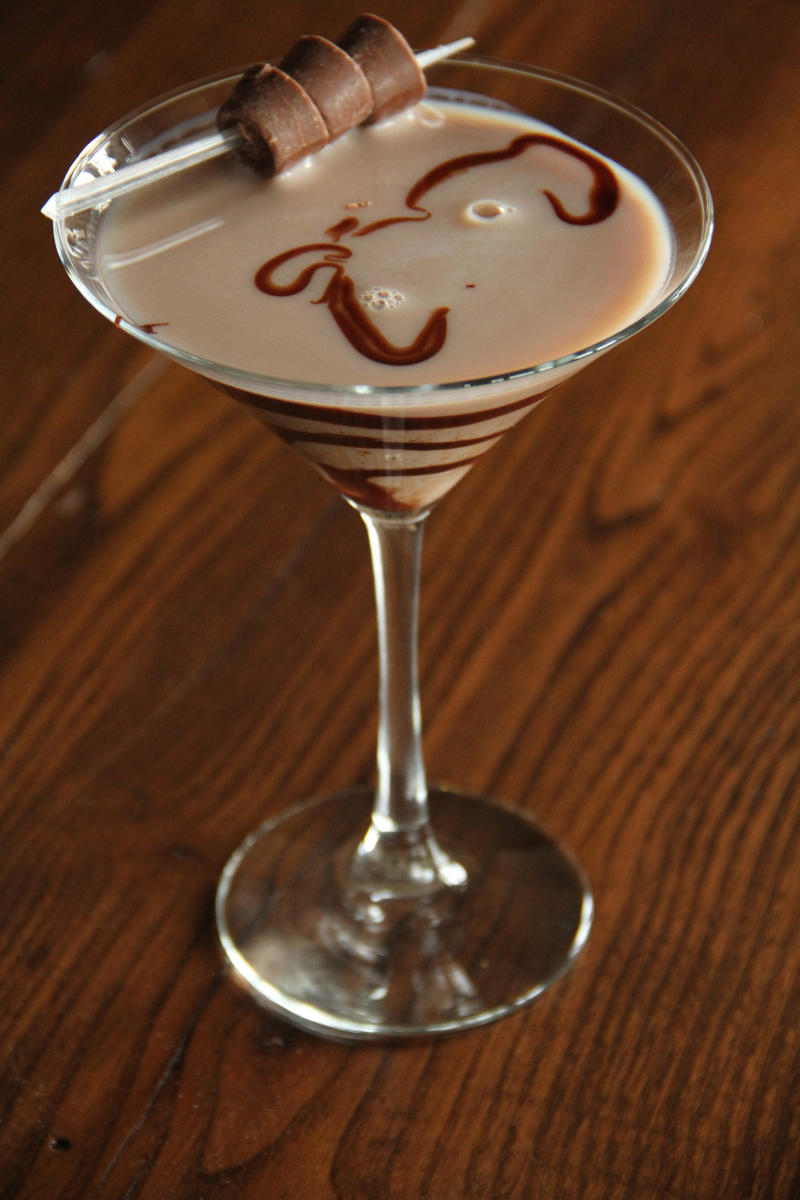 For the Adults
The Chocolate Dinner Extraordinaire

Jan. 31, 2020.
A five-course chocolate-infused dining experience at The Hotel Hershey.
Make your reservations online or at 717-534-8800.

Chocolate Martini Mixology at Hershey Lodge presents on Feb. 1 & 15
Chocolate and Spirits Pairings combined with a Chef Demonstration at Hershey Lodge on Feb. 8 and 22, 2020.
Chocolate Tea and Wine & Chocolate Pairing at The Hotel Hershey on Feb. 1, 8, 15 and 22. 
"Truffles for Couples" at The Hershey Story Museum on Feb. 7-8, 13-15, 2020. (See more museum events below.)
Concerts & Shows at Giant Center and Hershey Theatre throughout the month - Get Tickets HERE. 
Spas
Visit MeltSpa by Hershey or The Spa At The Hotel Hershey for a perfect retreat for friends, families, or couples.
MeltSpa by Hershey offers exclusive Hershey's Dark Chocolate Treatments including a sugar scrub, body wrap, manicure and pedicure. 
The Spa At The Hotel Hershey offers a full collection of signature chocolate treatments including some favorites:

Cocoa Facial Experience
Cocoa Massage
Chocolate-Dipped Strawberry Immersion. 

Overnight Lodging
Whether you're visiting from out of town or only a few miles away, a night spent in Hershey is sure to guarantee the sweetest dreams.
Couples or a group of friends may enjoy a luxurious stay at The Hotel Hershey. 
Hershey Lodge is great for families - be sure to pack bathing suits for fun at Hershey's Water Works indoor pool complex.
Camping, even in winter, is always fun at Hersheypark Camping Resort. Bring your RV or stay in a deluxe cabin for a cozy escape.
The Romance In Hershey package is perfect for couples, including chocolate-covered strawberries and rose petal turn-down service.
Book this package at The Hotel Hershey or Hershey Lodge.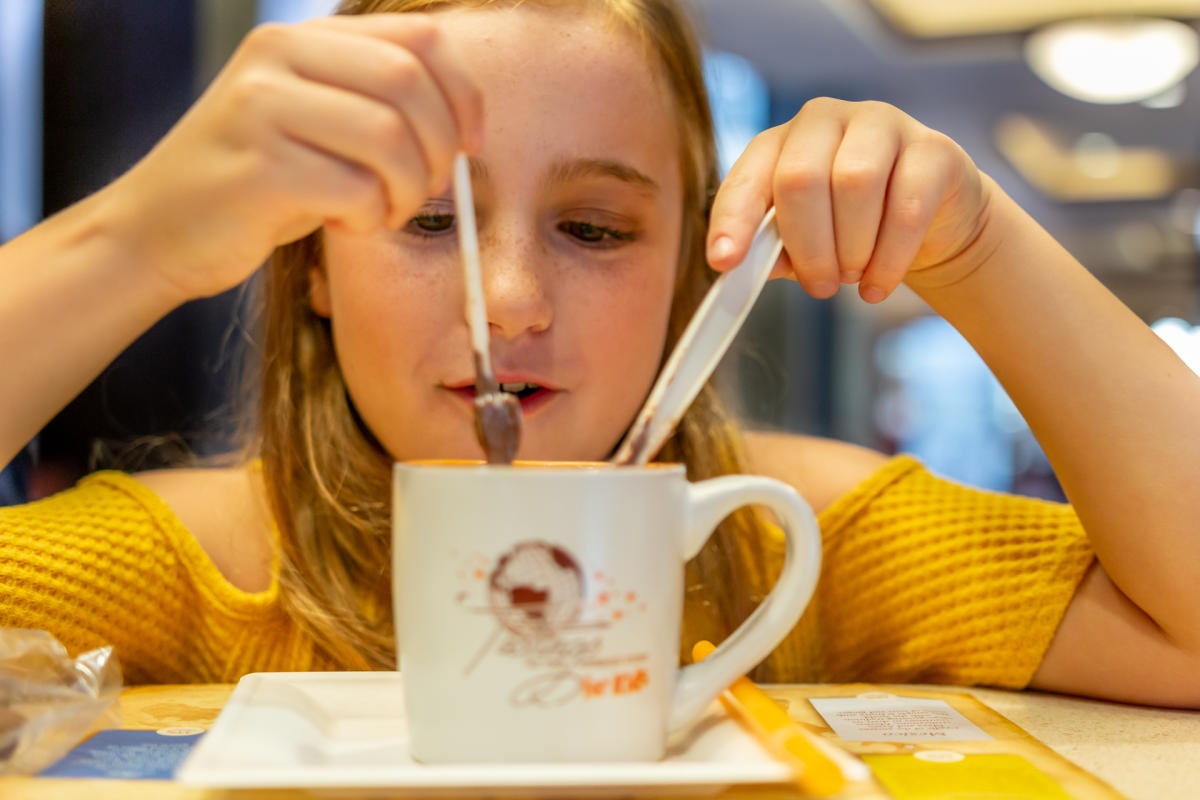 Expanded Listing Details for Hershey Story Museum
Media Contact: Anthony Haubert
The M.S. Hershey Foundation
(717) 298-2214 (office)
(717) 230-9160 (mobile)
athaubert@mshersheyfoundation.org
Images available
(Originally released by M.S. Hershey Foundation on Jan. 21, 2020) – The Hershey Story's popular evening truffle-making classes return for Chocolate-Covered February, with one new twist. "Truffles for Couples: Introducing Ruby Chocolate," will be held on select evenings in February and give participants the opportunity to learn about the newest variety of chocolate: ruby chocolate. Guests will also get to taste ruby chocolate and create truffles using both ruby chocolate ganache and dark chocolate ganache. For additional information about The Hershey Story visit HersheyStory.org or call 717-534-8939.
Truffles for Couples: Introducing Ruby Chocolate
February 7, 8, 13-15, 2020
5:45 to 7 PM & 7:45 to 9 PM
Class participants can experience the newest and most colorful of chocolates—ruby chocolate—in this evening Chocolate Lab class for duos. Touted as the "4th chocolate," behind white, milk and dark chocolates, ruby chocolate is unique in color and in taste. Guests will begin the evening with tasting single origin warm drinking chocolates from around the world. Participants will then take a one-hour Chocolate Lab class and hand-roll both ruby and traditional dark chocolate ganache, coat them in milk or white chocolate, finish with toppings then package them in a decorative box. Guests will also receive a heart-shaped candy bar and a long-stemmed red rose. Participants will also learn about the courtship and marriage of Milton and Catherine Hershey, how chocolate is grown and processed, and what gives ruby chocolate its unique color and flavor. This class is most suitable for adults; $25 per person; space is limited. Participants must register online at HersheyStory.org.
Hershey's Candy & Curiosities
Feb. 14-17, 2020
10 a.m. to 1 p.m. 
Kids can have fun learning the history of Hershey's Kisses through interactive activities, such as hand wrapping and packing Kisses like workers did in the original factory. Families can also participate in a fun scavenger hunt and learn more about Hershey's chocolate, Hershey the town, and Mr. Hershey himself. Participants will receive a sweet treat after the hunt, courtesy of The Hershey Company. Included in admission.  
Daytime Chocolate Lab Classes during Chocolate-Covered February
Daily Chocolate Lab classes are 45 minutes. Guests learn about chocolate and make their own chocolate treat. Chocolate Lab tickets are available on a first come – first served basis and may be purchased in advance online or at The Hershey Story admissions desk on the day of the class. Space is limited. Children must be at least 5 years old to enter the Lab. Visit HersheyStory.org for a complete class schedule.  
Chocolate-Covered February class themes are as follows:
The Heart of Chocolate
Guests design a heart-shaped milk chocolate confection while learning how chocolate is grown and processed, and how Milton Hershey's entrepreneurial spirit led him to create one of the world's greatest chocolate businesses.
Berry Lovely Bar
Participants will mold their own chocolate bar and then top it off with dried strawberries and traditional candy ingredients. Plus, participants will learn how cocoa beans are transformed into their favorite chocolate confections.
Try It with Truffles
Guests make dark chocolate ganache truffles while learning about the courtship of Milton and Catherine Hershey.