Harrisburg is experiencing a rebirth these days, and the people behind Millworks are standing hand-in-hand with a group of dedicated individuals leading the way.
Since opening in March 2015, Millworks has become a linchpin in midtown Harrisburg's renaissance, joining Broad Street Market, Midtown Scholar Bookstore and the new Susquehanna Art Museum to provide residents and out-of-towners alike with opportunities to enjoy local food, art, music and culture—all within two blocks of each other and just a short walk from the Pennsylvania State Capitol Complex.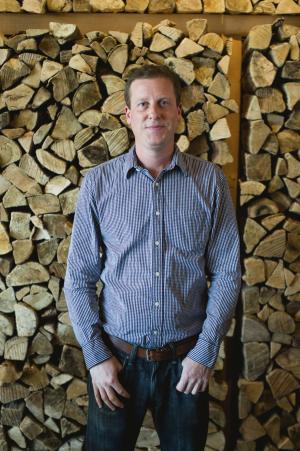 Bringing the 24,000-square-foot space, formerly Stokes Millwork, to life was a labor of love indeed.
Owner Joshua Kesler worked on Millworks project for 2 1/2 years prior to opening, with operations manager Patrick Garrity (pictured left) joining him during the final year of renovations.
The airy space dazzles with a timber-and-brick design that makes use of literally tons of reclaimed material.
Eventually it will be part of the National Park Service Registry of Historic Places.
Millworks' mission is to create a regional destination that showcases Central Pennsylvania's bountiful, sustainable agriculture and amazing artistic talents.
To that end, the building houses a restaurant, full-service bar, open-air biergarten, space for private events, full stage and sound system, gift shop, studio space for 35 artists and three galleries, one showcasing the work of all of Millworks' artists and two that feature monthly-changing exhibits.
It's ambitious for sure, but the hip, comfortable space, which has been greeted with open arms by the city, bursts with the energy of an urban community committed to creating something special.
With the exception of salt, olive oil and a few spices, the 150-seat restaurant, which serves lunch, dinner and Sunday brunch, sources its ingredients exclusively from Central Pennsylvania.
Local purveyors include Caputo Brothers Creamery and Lykens Valley Creamery (cheese), North Mountain Pastures (pork) and Wholesome Living Acres and Landisdale Farm (fruit and produce), among others.
Millworks also works closely with neighboring Broad Street Market for a consistent supply of fresh meats, produce and more.
A wood-fired oven cranks out nearly half of the menu, and the aroma of on-site smokers wafts through the neighborhood, tantalizing passers-by with the scent of pulled pork and pork belly.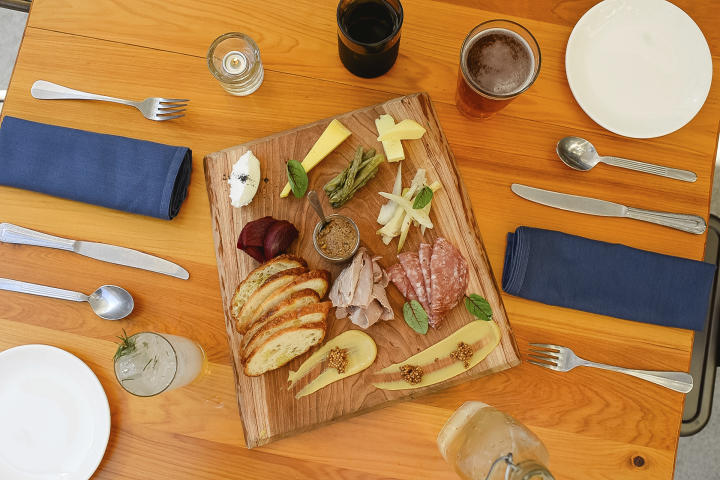 Under the direction of executive chef Lance Smith, the seasonally changing menu has something for everyone, from wood oven roasted middle neck clams, an array of salads and the Urban Picnic charcuterie plate to smoked beef tacos,
The Works burger and fries, slow-roasted meatloaf and a creative selection of wood-fired pizzas.
Desserts are a not-to-be-missed indulgence; Apple Valley Creamery raw milk custard with vanilla caramel, seasonal fruit compote and shortbread cookies is at the top of the must-try list.
Kids are welcome, too, with a menu featuring free-range chicken nuggets, organic pizza, homemade cinnamon applesauce and local pastured-dairy chocolate milk.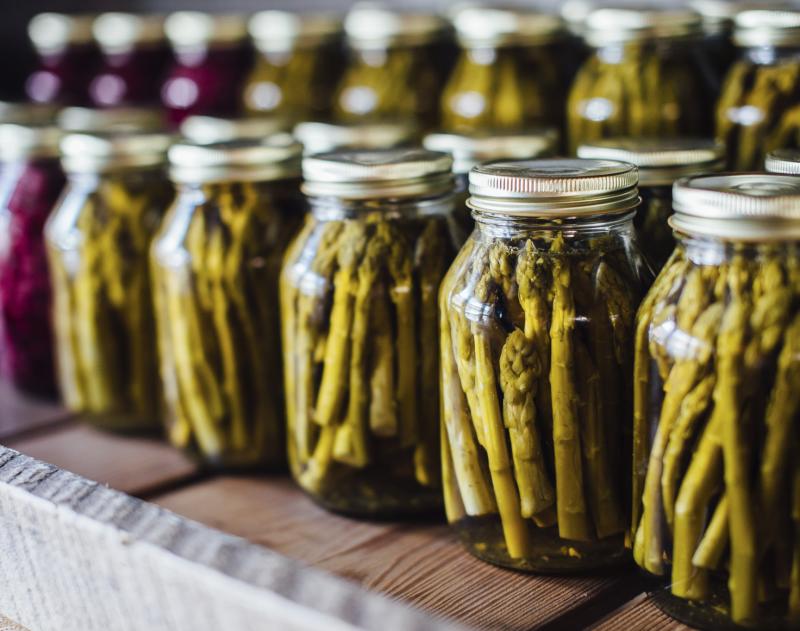 Keeping the menu hyper-local is not without its challenges, notes Garrity, a Harrisburg resident with over 10 years of general manager experience.
"For example, we had 900 pounds of tomatoes canned for when we opened," said Garrity. "Every time we wanted to make marinara sauce or some homemade ketchup, we used the canned local tomatoes. But we went through 900 pounds in six weeks, so then we couldn't use tomatoes until they came back in season."
Those are things that needed to be accounted for when we get together with our talented executive chef, Lance Smith, to get creative on new items, said Garrity.
"It is challenging, but that is the mission; if you put in the work, you can use all local and sustainable products," said Garrity.
The restaurant also needs to be flexible: "Because we are hyper-local, our menu does change constantly, multiple times a season."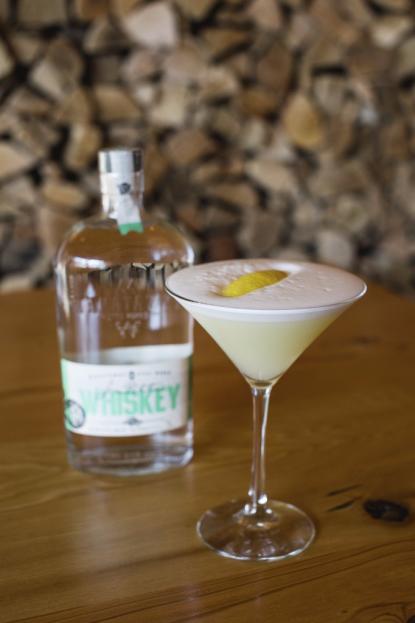 Even the bar menu is almost entirely local, with 20 Pennsylvania beers and ciders on tap and a wine list
including both local and
international varietals.
The artisan cocktail menu comprises original and barrel-aged cocktails, all made with Pennsylvania spirits, including those from Manatawny Still Works and Dad's Hat Pennsylvania Rye Whiskey.
At the helm of the creative cocktail menu is head bartender Daniel Frizzell, who'll mix you up a little something light (try the Maggie's Farm, with gin, lime, rosemary and tonic) or a drink with more of a kick, like Garrity's favorite, the Midtowner, with XXX Shine barrel-aged whiskey, aperol, sweet vermouth and house-made apple cinnamon bitters.
Other dining and drinking spaces include the open air biergarten (weather permitting), which seats 50 and is located in the center of the building, taking advantage of views of the restaurant as well as the art galleries and artists' studios.
Guests can feel free to enjoy the European-inspired space for sipping cocktails or for full-service dining.
Millworks' private events room seats 30+ guests and accommodates the specific needs of customers with an array of packages. A roof deck is planned for spring 2016.
Equally vital to Millworks' mission are its artists. In a unique arrangement, 35 regional artists have studios inside the building.
Sculptors, painters and others work in various mediums, using the studios as their primary production space, and diners and visitors are invited—and encouraged!—to watch their creative process from the restaurant and biergarten, stroll through the galleries and studios and meet the artists.
Tara Chickey, gallery manager and one of Millworks' artists, works with Garrity to create a symbiotic relationship between the dining and art spaces, coordinating what's happening in the restaurant/bar with artist demos and exhibits.
She is also responsible for setting up artist workshops and curating the galleries and can be found most nights speaking to guests and explaining the artwork.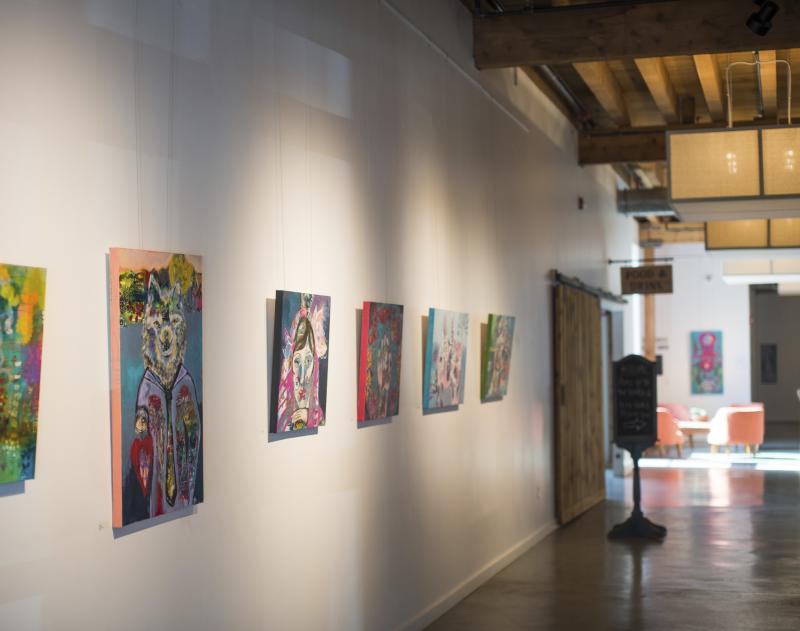 The open studios have had broad appeal to local artists. Joelle Arawjo, co-owner of Fennec Design Studio with her husband Justin, notes that their custom design, illustration and printing business was running out of room, even with an entire floor of their house devoted to it. Millworks gave them the additional satellite space they needed to grow.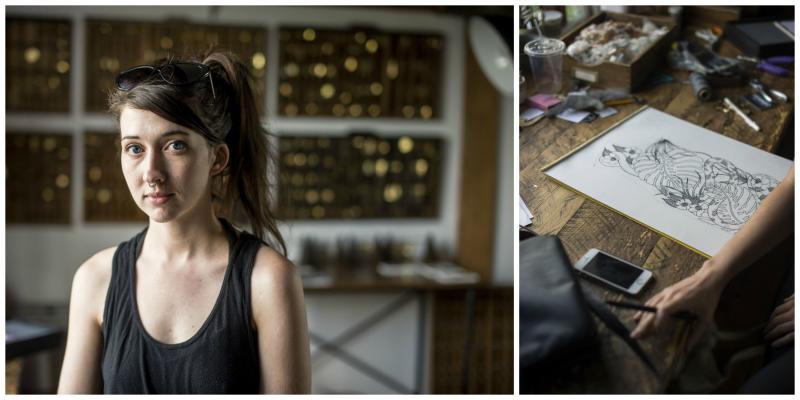 But beyond the extra space, the collaborative environment has been inspirational: "Sharing a building with other artists has a direct impact on the work that I'm creating," says Joelle. "Being in an environment that is filled with other artists, creating work every day, is so encouraging and creatively stimulating. The variety of work being created leads me to look at my own work with a new eye and to be more adventurous. There is a sense of community among the artists here that makes you feel supported and encouraged in doing your best work and in taking risks."
Being at Millworks has brought her in touch with her customers, too: "Having a space outside of my home has been a great step for me. I get to speak with customers, who give me helpful feedback and new ideas, and these conversations are often the inspiration for the next day's projects."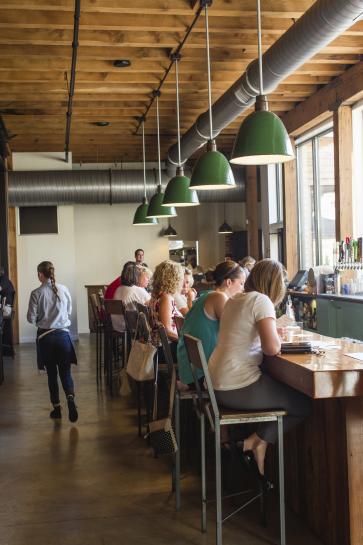 Millworks hosts a jam-packed calendar of events—everything from free live music featuring talented local and national touring bands to arts classes and paint night parties.
It also participates in 3rd in the Burg, a monthly celebration of Harrisburg's arts and cultural scene held on the third Friday of every month, when dozens of venues throughout the downtown and midtown areas host special exhibits, performances and lectures.  
Ready to pay Millworks a visit?
The restaurant and studios are located at 340 Verbeke Street in Harrisburg; phone: (717) 695-4888.
Make a dining reservation via OpenTable, or call the restaurant to save your space (note: because of its weather-dependent nature, the biergarten is seated on a first-come, first-served basis).  
Whether for an evening, a long weekend or an extended vacation, Visit Hershey & Harrisburg and rediscover this vibrant dining and nightlife destination's energized bar and restaurant culture, featuring artisan fare by award-winning chefs (fine dining, casual, family-friendly, farm to table and more), killer cocktails by top-notch mixologists, breweries & wineries, year-round events and much, much more!
Content provided by Dish Works author Michele Kornegay. Photography provided by Alexandra Whitney Photography.