(UPDATED April 5, 2018) - NEW Rides, Restaurants, Renovations, Breweries & Beer Gardens, Special Exhibits, Distilleries & Dining...
Hershey Entertainment & Resorts
New MeltSpa by Hershey
MeltSpa by Hershey is a new 7,400 square-foot day-spa opened by Hershey Entertainment & Resorts in Downtown Hershey in September 2017.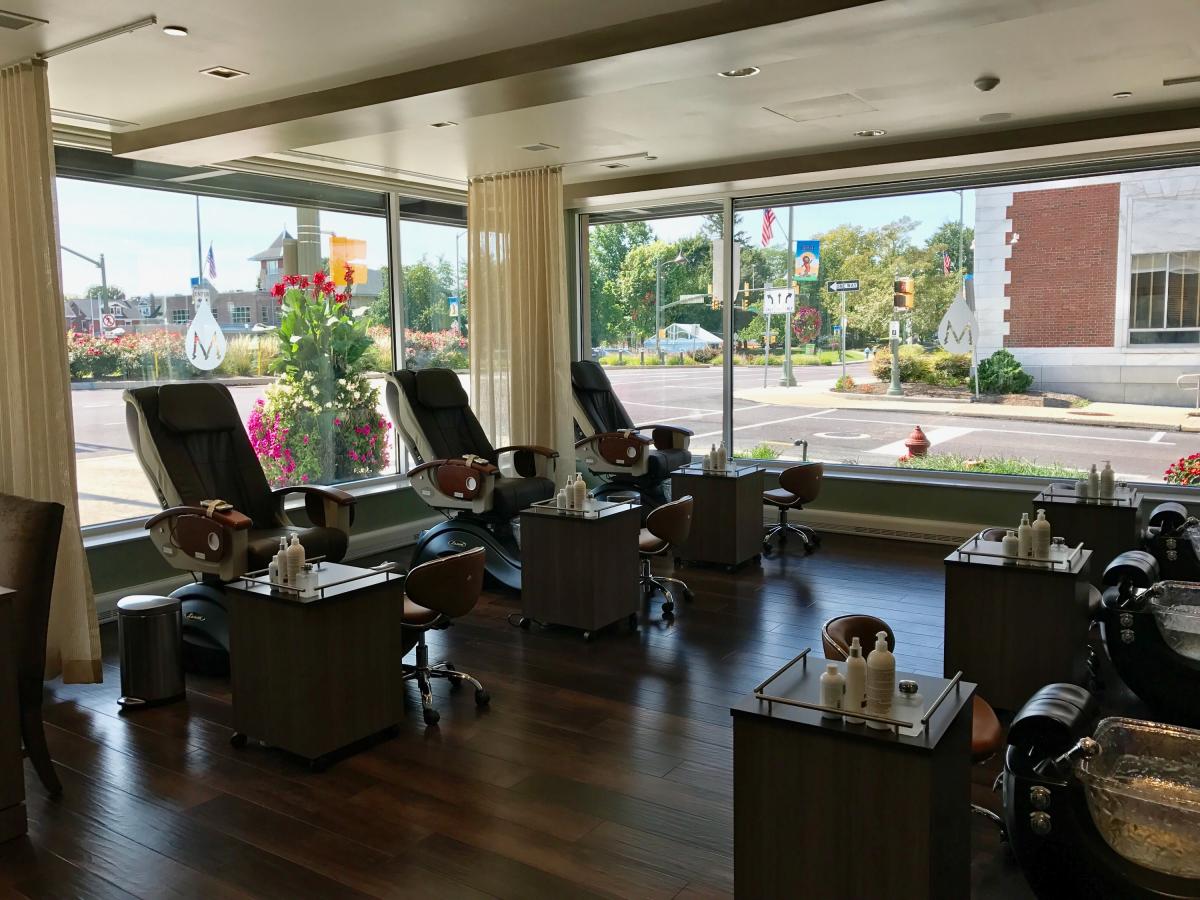 The new $2 million facility features Hershey's Signature Dark Chocolate Treatments and additional services including Hershey's Cocoa Massage, Hershey's Cocoa Facial, Body treatments, Manicures, Pedicures, Hair Styling, Makeup, Waxing, and more provided by The Spa At The Hotel Hershey.
See all the details plus packages and group rates at www.meltspa.com. Stay in the loop with MeltSpa.com, or Facebook.com/MeltSpabyHershey and #MeltSpa #HersheyPA
MEDIA CONTACT: Reilly Fies, Communications Manager
Hershey Entertainment & Resorts 
Request images/logos via email
Email: ReFies@HersheyPA.com or Call: 717-534-3396
Hersheypark® 2018: 2 New Boardwalk Water Park Rides
See the official media announcement from Hersheypark with renderings & promotional video.
Breakers Edge Water Coaster will be the park's 14th Coaster and will be the world's first HydroMAGNETIC water coaster with flying saucer turns to smoothly rocket riders through splash-filled hills. 
The four-person inline raft gives families a bobsled ride feeling as gravity drops and smooth Linear Induction Motors (LIMs) power guests up and down hills and turns.
This water coaster has an estimated hourly ride capacity of 600 guests and a ride time of about one minute.
Whitecap Racer will be the world's longest mat racer and will take guests 70 feet high as they race to the finish in six side-by-side tunnels to the bottom.
Each rider speeds through two tight 360-degree loops, while open racing lanes with low separator lanes allow racers to see and hear each other as they challenge each other using a slider timing system.
The new attractions will be located between Shoreline Sprayground attraction and Intercoastal Waterway lazy river and are slated to debut for Memorial Day weekend of 2018. 
ProSlide Technology Inc. is the manufacturer of both attractions and both rides are family-friendly with a height requirement of a Reese's category (42") and up.
The new attractions will be the biggest addition to The Boardwalk At Hersheypark water park since it opened for the Park's centennial season in 2007. The area features six water slides, a lazy river, wave pool and more than 600 interactive water features.
These new attractions join more than 70 rides available for guests during the 2018 season at Hersheypark Amusement Park as part of a 3-parks-in-one Hersheypark admission, including ZooAmerica North American Wildlife Park and The Boardwalk At Hersheypark water park.
MEDIA CONTACT: Reilly Fies, Communications Manager
Hershey Entertainment & Resorts 
Request images/logos via email
Email: ReFies@HersheyPA.com or Call: 717-534-3396.
The Hershey Story Museum: Mr. Hershey's Cuba - Special Exhibit
The Hershey Story Museum has a new special exhibit "Mr. Hershey's Cuba: A Sweet Venture in Sugar, 1916–1946" which revisits the town of Hershey, Cuba and tells the story of Mr. Hershey's Cuban venture in sugar manufacturing.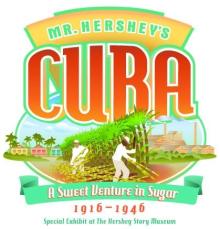 The exhibit explores the model industrial town he created in Cuba and the admiration Mr. Hershey had for that country and its people. Includes: artifacts, archival photos, film clips, interactive exhibits and personal accounts from individuals who worked for Hershey in Cuba.
Entry into the exhibit is included in admission to the Museum Experience. For hours of operation, please visit HersheyStory.org.  
MEDIA CONTACT: Anthony Haubert, Communications & PR Specialist
The M.S. Hershey Foundation.
To request images/logos via email
Email: ATHaubert@mshersheyfoundation.org or Call 717-298-2214.
Hershey Gardens: Hoop House & Bug-O-Rama

The Hoop House at Hershey Gardens: Guests who visit the new Hoop House in The Children's Garden at Hershey Gardens will discover a space filled with clever ideas for small-scale vegetable gardening.
A dwarf eggplant growing in a hanging basket. Cantaloupe and watermelon vines winding vertically around a trellis with their fruits supported inside knee-hi stockings. A stand of corn growing in a half barrel.
The Hoop House beehive houses 10,000 European honey bees (Apis mellifera); the hive is cleverly designed to allow guests, during the warmer months, to safely view the inner workings of a honey bee colony through glass observation windows. T
he bees are completely contained within the hive, having only a single opening to fly in and out. Open Daily during Gardens hours.
Bug-O-Rama at Hershey Gardens: Saturday, Sept. 8, 2018 from 10am-4pm.  
See amazing insects from around the world, participate in cockroach races, take home a bug craft and more at Bug-O-Rama. 
Gardens staff and visiting bug experts will be showcasing hundreds of live insects as well as displays of incredible big bugs.
Youngsters will be able to hold a giant roach, get an close-up view of a giant scorpion and learn about insects and insect collecting from the experts. Included in admission. 
MEDIA CONTACT: Anthony Haubert, Communications & PR Specialist
The M.S. Hershey Foundation.
​Email: ATHaubert@mshersheyfoundation.org or call 717-298-2214.
ZooAmerica® North American Wildlife Park Marks 40 Years of Animal Fun
ZooAmerica® North American Wildlife Park will mark its 40th anniversary in 2018. The wildlife park, located on 11 acres of landscape situated in-between the thrills of Hersheypark and the chocolate-making business of The Hershey Company, is home to more than 200 animals native to the continent of North America. ZooAmerica is open daily throughout the year and hosts animal encounters, camps, and interactive behind the scenes tours.

MEDIA CONTACT: Kaylee Dugan, Public Relations Manager
ZooAmerica® North American Wildlife Park
Email: krdugan@hersheypa.com or call 717-520-5158
Hershey Theatre: Apollo Awards Celebrate 10 Years
This year marks the 10-year anniversary of the Hershey Theatre Apollo Awards. Modeled after the Tony Awards on Broadway, the Hershey Theatre Apollo Awards was established in 2008 to recognize excellence in the performance and production of local high school plays and musicals.
The 10th annual awards ceremony will be held on Sunday, May 20, 2018, at 7pm.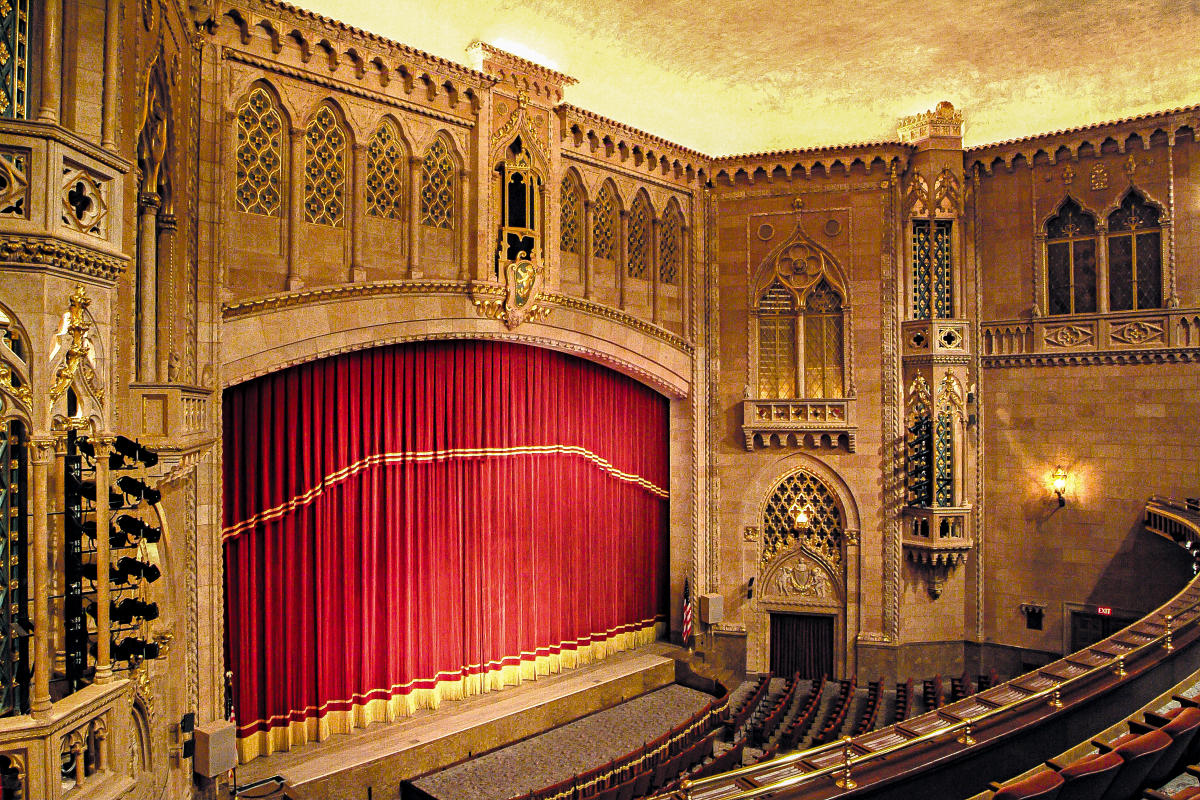 Local students are recognized for outstanding performance in a high school play and/or musical; students who contribute behind the scenes are also recognized for their backstage contributions.
Public and private schools in the region are invited to participate in the awards program. Since the program's inception in 2008, more than $160,000 in scholarships have been awarded.
MEDIA CONTACT: Anthony Haubert, Communications & PR Specialist
The M.S. Hershey Foundation.
To request images/logos via email
​Email: ATHaubert@mshersheyfoundation.org or Call 717-298-2214.
Hershey Towne Square
Hershey Towne Square is a new 32,000 square-foot mixed-use retail center in the heart of the town of Hershey, located next to The Hershey Story Museum and less than one mile from Hersheypark and Hershey's Chocolate World.
The streetscape style complex includes a 60,000 square-foot, multi-story office building  and a 300-car parking garage conveniently positioned along West Chocolate Avenue (Rt. 422) & Ridge Road which is considered to be "Main & Main" in Hershey, PA.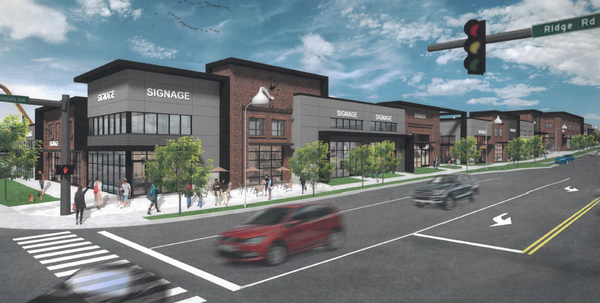 Construction on the new complex will be completed by May 2018 and the new stores should be open by Fall 2018, according to the developers.  
Iron Hill Brewery (see below) is the latest business to sign on to the Towne Square project along with other planned tenants including: Primanti Bros., Starbucks, Great Clips, Beef Jerky Outlet, Tropical Smoothie Cafe, Jersey Mike's, Freshido, and the U.S. Post Office.
The project seeks to create a more walkable Downtown along with providing new space for retail, shopping, and entertainment in the town.
Iron Hill Brewery: Coming to Hershey - Fall 2018
Iron Hill Brewery & Restaurant, a Delaware-based brewery, is set to open a new location within the new Hershey Towne Square retail complex on West Chocolate Avenue in late 2018 or early 2019. 

The brewery will occupy 9,000 square-feet with an on-site brewing facility and seating for up to 290 including a bar area and additional outdoor space.
The brewery and restaurant features its own scratch kitchen and craft brewery, allowing individual chefs and brewers the creativity to pair the freshest ingredients with the highest quality grains and hops.
Founded in 1996 by home brewers Kevin Finn and Mark Edelson, and restaurateur Kevin Davies, the three owners are excited to share their passion for craft brewing and good food with the residents of Hershey.
For more information about Iron Hill Brewery & Restaurant, including their menu, visit IronHillBrewery.com. 
Vineyard & Brewery at Hershey: Concerts Series 2018
The Vineyard & Brewery at Hershey released the schedule for their Branded Festival Concerts for 2018. Special ticketing packages with exclusive amenities are available for all shows at www.VineyardAtHershey.com.
Annual Straws & Stripes Military Festival and Release Party
July 14, 2018: Legendary southern rock band 38 Special will headline this year's event to celebrate the release of the vineyard's strawberry wine, craft beer, and hard cider. Country pop star Uncle Kracker will serve as a middle performance, and rock band Puddle of Mudd will open the show. The show features military tributes to the armed forces, with portions of proceeds going to a local combat veterans' charity assisting soldiers with Post Traumatic Stress Disorder and other needs. Tickets are available immediately.
Sun Splash
August 4, 2018: The Vineyard & Brewery at Hershey will host its newest festival Sun Splash, a family-friendly festival hosting a variety of activities featuring appearances by several mascots and characters. The festival will benefit Children's Miracle Network and will feature a life lion flyover and will be hosted by a special guest Miracle Child. Band contracts are still being finalized.
World Famous Merlot & Pumpkin Beer Release Party
August 18, 2018: The Vineyard & Brewery at Hershey will host its annual "World Famous Merlot & Pumpkin Beer Release Party." While previous years have hosted such names as Everclear, Blues Traveler, Gin Blossoms and Spin Doctors, this year the event becomes an official stop as part of O.A.R.'s "Just Like Paradise" tour featuring Matt Nathanson. Guests will enjoy the concert as the winery and brewery celebrates the release of its new vintage of Merlot and pumpkin ale. Tickets are available to the public on Thursday, February 15, 2018. 
About Vineyard & Brewery at Hershey
The Vineyard & Brewery at Hershey was founded in 2012 and is Pennsylvania's first all-in-one winery, craft brewery and cidery. The organization produces "the Pennsylvania wine that will change your mind" and artfully crafted microbrews and hard ciders. The Vineyard & Brewery at Hershey is a local, fresh, and independent PA Preferred business that features year-round weekend entertainment.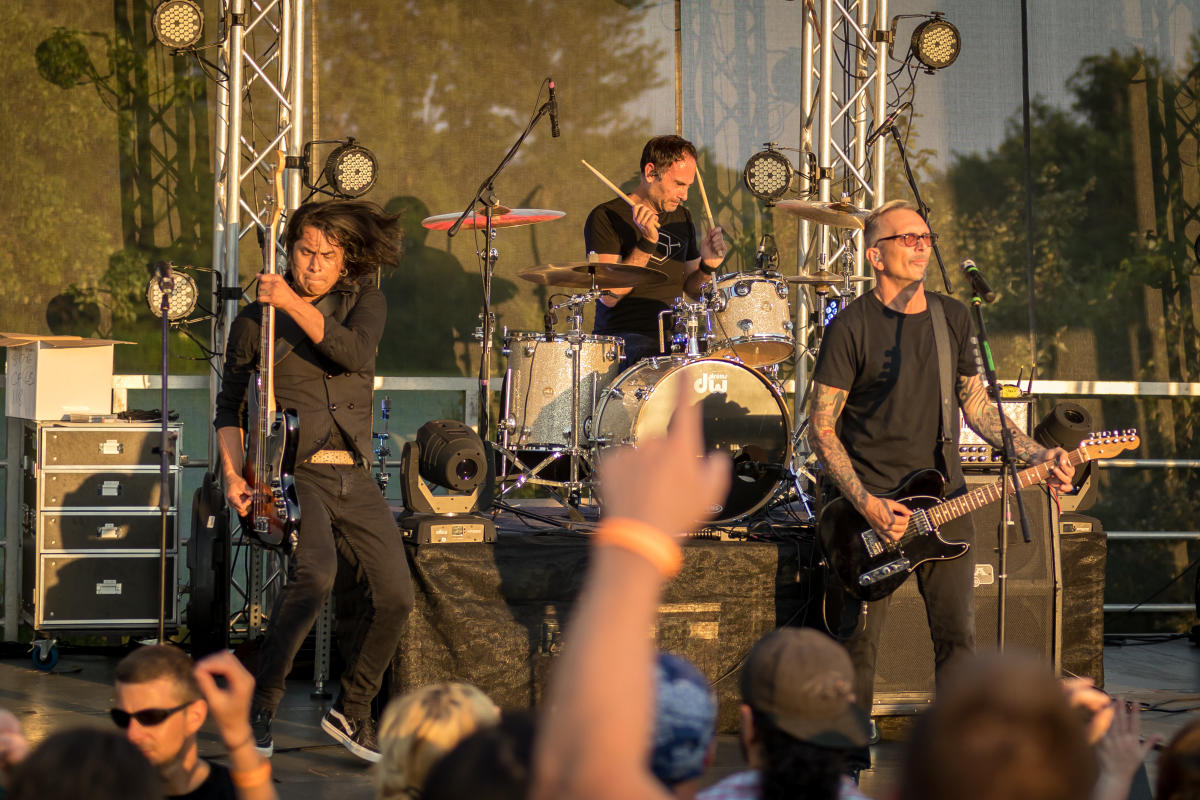 Media Contact: "Merlot Mike" Wilson, Vice President, The Vineyard & Brewery at Hershey
Tel: 717.215.9025, Email: mike@VineyardAtHershey.com,
Website: www.VineyardAtHershey.co,
Facebook: www.Facebook.com/VineyardBreweryHershey,
Twitter: @VineyardHershey / @BreweryHershey / @Merlot_Mike,
Instagram: @VineyardAndBreweryHershey
Antique Auto Museum in Hershey (AACA)
Cruise through time with antique automobiles, buses, motorcycles and memorabilia in a themed setting that travels from New York to San Francisco over eight decades. Changing exhibits and events always provide something new to see and do-fun for all ages. The Antique Automobile Club of America is A World Class Automobile Experience, in association with the Smithsonian Institution. 

Hot Air Balloon Rides in Hershey
The United States Hot Air Balloon Team be offering flights that take-off from the AACA Museum in Hershey, PA starting in April 2018.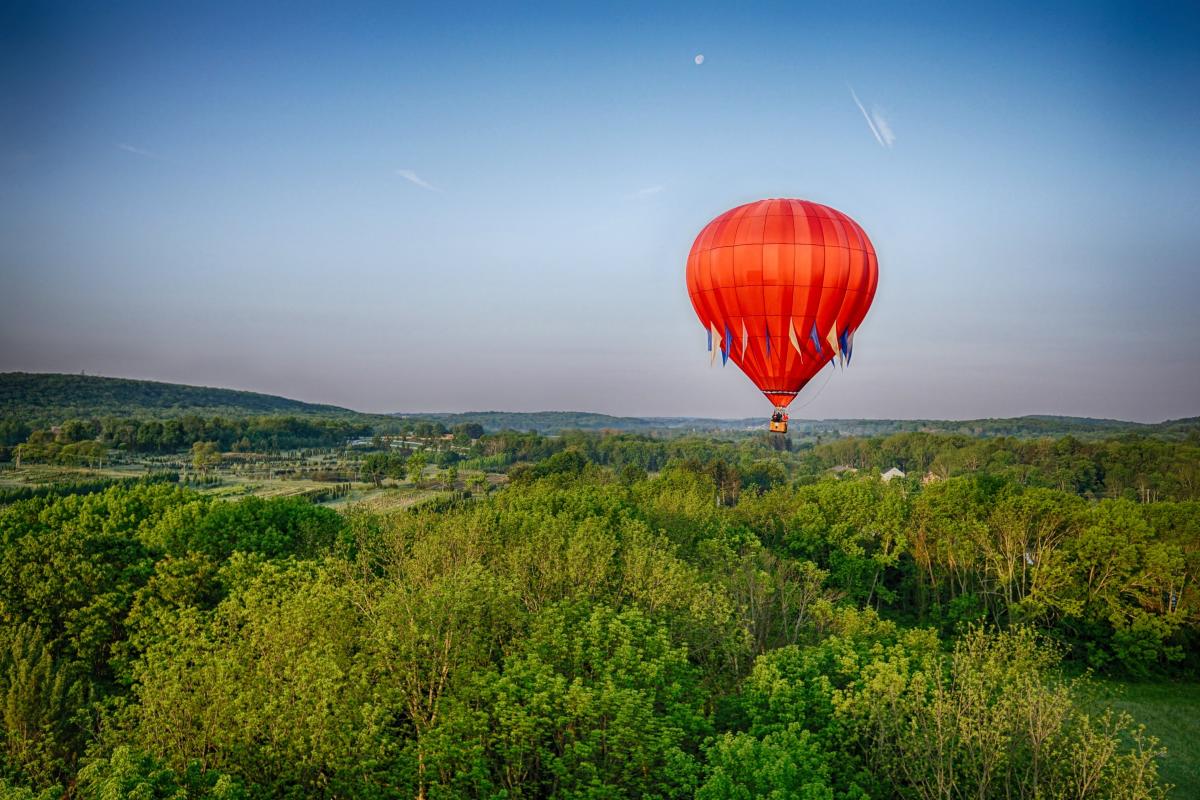 Rides are one (1) hour in the air and they offer Private and Shared Rides. As an added bonus all of their passengers will be given free entry to the antique automobile museum to explore the wonderful vehicles on display.
Media Contact: Jake Frame, U.S. Hot Air Balloon Team
Email: jframe@ushotairballoon.com or Call: 1-800-763-5987.
Web: https://ushotairballoon.com/hot-air-balloon-rides-hershey/
International Thunderbird Club Exhibit
Exhibit runs May 18 through October 14, 2018: This limited time exhibit is guest-curated by the International Thunderbird Club and will feature a few of their favorite cars.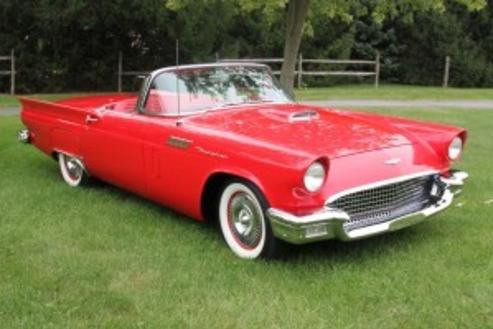 Mustangs: Six Generations of America's Favorite Pony Car
Exhibit runs May 18 to October 14: This exhibit will cater to the serious Mustang hobbyist as well as the general public. Guests will learn the story-line of how the Mustang concept was developed along with some unusual models. We are excited to announce that the 1963 Mustang III Concept Show Car will be here as part of the exhibit.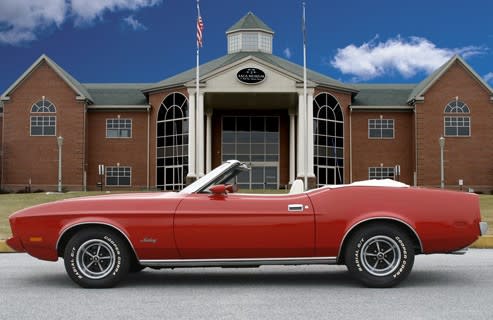 Media Contact: Nancy Gates, Director of Marketing & Communications 
AACA Museum in Hershey
Email: NGates@AACAMuseum.org or Call: 717-566-7100 ext. 123
Web: AACAMuseum.org
Tröegs Brewing Company in Hershey
Splinter Series Beer Releases
With the addition of our Splinter Cellar – our wood-aging dream space – we've been able to ramp up production of these primarily brewery-only releases.
Brand new for 2018: Nebulous and Farmette, Blackberry Tizzy, and Mortal Cherry. Also returning this year: Wild Elf, Sir Peché, Dear Peter, Impending Descent, barrel-aged Flying Mouflan, and barrel-aged Troegenator.
Visit www.troegs.com/splinter to learn more about our Splinter Series. 
Splinter Cellar at Troegs Brewing Company in Hershey.
Beer Garden Nights: Starting May 2018
Starting in May, Tröegs' Beer Garden and Food Truck will be in full bloom, so kick back and relax outside with a variety of Tröegs cans while enjoying small bites and creative dishes from our Food Truck's summer-inspired menu. 
Bikes & Beers
Saturday, June 9
9 AM – 2 PM
Tröegs will host its first ever Bikes & Beers event on Saturday, June 9 from 9am - 2pm. Celebrate the union of cycling and craft beer with a leisurely ride through Hershey, PA. Proceeds from ticket sales will help improve safe cycling in our local community and benefit the continued development of the John Eshenour Memorial Trail. 
Harvest HopFest & HopDash 5K
Join us for the 2nd annual Harvest HopFest at Tröegs Brewery. This year, our biggest community event – the HopDash 5K – returns to Hershey to coincide with this celebration of the hop harvest. Enjoy Tröegs beer, food trucks, prizes, live music, and plenty of family-friendly fun for all to enjoy. 
Friday October 5 (6pm-10pm)
Saturday October 6 = HopDash (8am-11am) & HopFest (11am-10pm)
Sunday October 7 (11am-9pm)
Media Contact: Jeff Herb, Media & Communications Coordinator
Troegs Brewing Company
Email: JHerb@Troegs.com or Call: 717-534-1297
Web: https://troegs.com
Lake Tobias Wildlife Park: New Founder Museum & Education Center, and Expansion
A New Museum and Education Center dedicated to the founder of Lake Tobias Wildlife Park opened on the property in September 2017.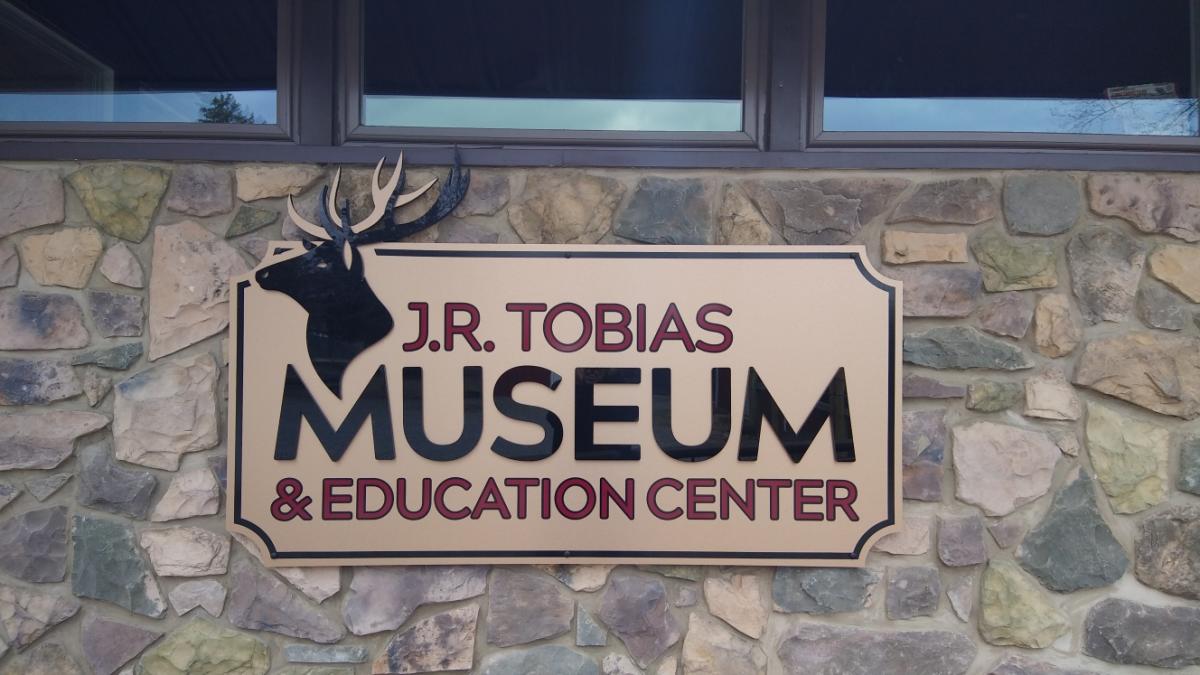 The new attraction uses heartwarming video, text, and artifacts to recount the inspirational story of James Raymond "J.R." Tobias, a daring animal-loving youngster who would eventually realize his dream of building his own zoo and safari park on his childhood homestead in 1965.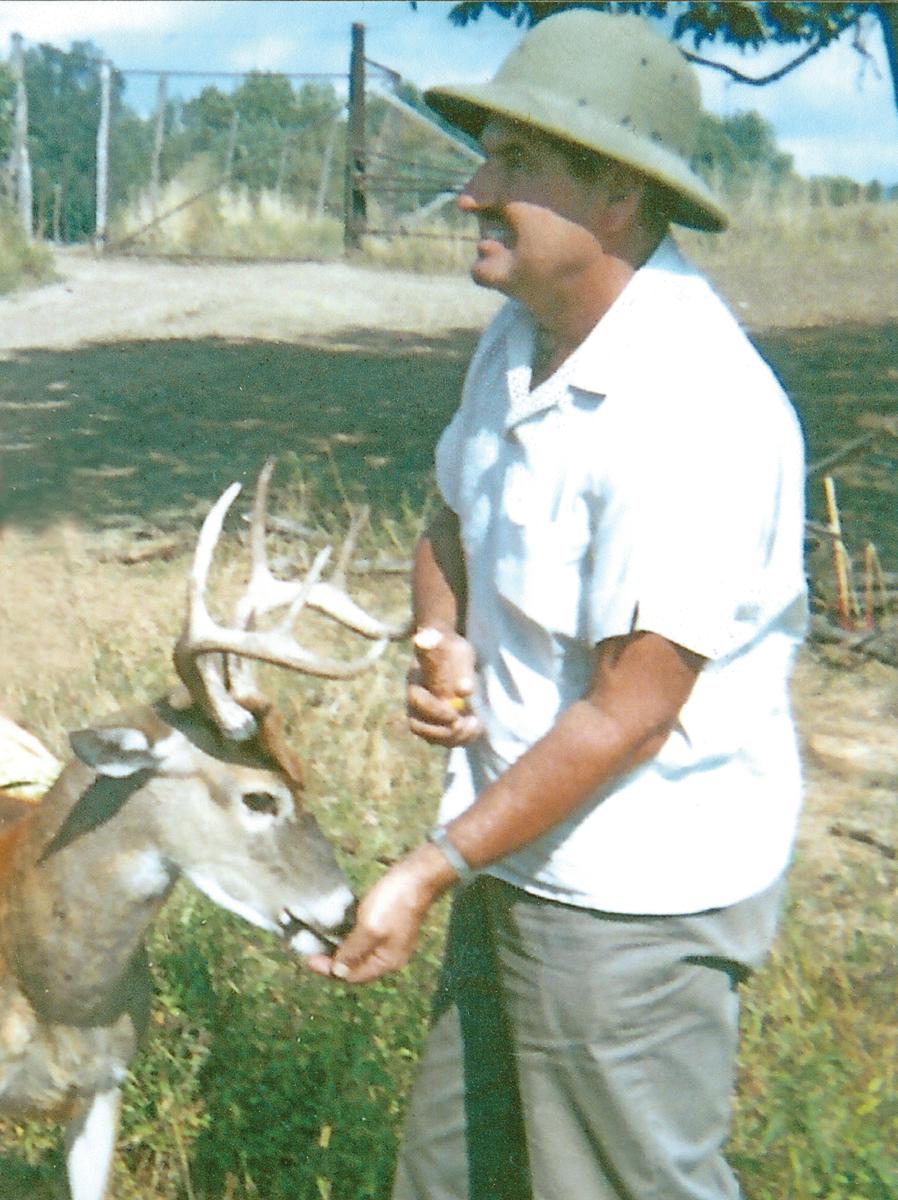 The museum also includes an educational display focusing on wildlife conservation, interactive stations and a 500-gallon freshwater aquarium with unique fish and stingrays.

Safari Tour at Lake Tobias Wildlife Park where the amazing animals are only part of the breathtaking scenery.
Expansion Plan - Phase 1:
Construction has started on the first phase of an expansion plan at Lake Tobias Wildlife Park, including: Walking Trail, Barn, and a Viewing and Feeding Deck for a New Giraffe Exhibit.
Completion of the project is anticipated sometime in the late summer 2018. Future phases of the project will include the addition of new exhibits and expanding the walking trail as well as adding a concession and restroom facility.
Media Contact: Jan Tobias-Kieffer, Director of Public Relations & Marketing
Lake Tobias Wildlife Park
Email: Jan@laketobias.com or Call: 717-362-9126
Lost Pint Tours: New Whiskey & Moonshine Tours
Pennsylvania Whiskey & Moonshine Tour: Prepare to learn about whiskey and moonshine on an educational field trip that begins at the first distillery in Harrisburg since prohibition.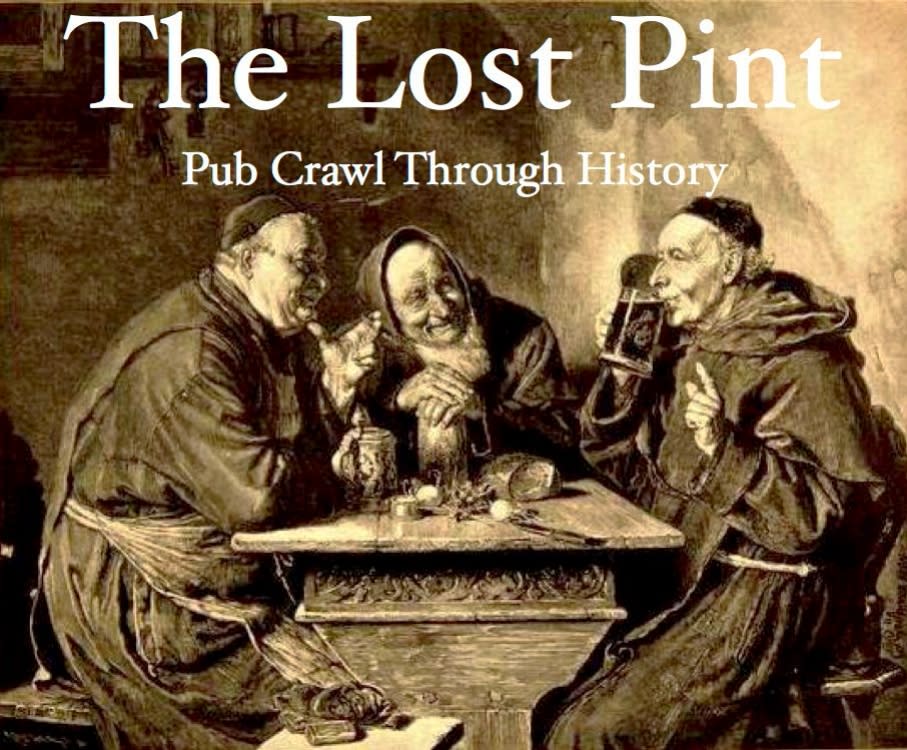 The tours step back in time to visit places like the defunct Highspire Whiskey barrel aging warehouse and see remnants of a bygone era.
The tour includes a visit to an old tobacco farm in Lancaster that is home to the best rye whiskey distiller in Central PA.
Then the tour wraps up in the historic town of Lititz, home to a new distillery and the famous Bull's Head Public House, a genuine English pub where you will learn about whiskey, eat some tasty pub grub and enjoy choosing a whiskey flight. 
Media Contact: Eugene Showers, Owner/Operator
Email: Eugene@thelostpint.com
Web: www.thelostpint.com
Anna Rose Bakery & Coffee Shop with the 205 Speakeasy (shhhhh!)
A prohibition-style speakeasy named 205 is located behind a secret entry inside the Anna Rose Bakery & Coffee Shop on Harrisburg's Restaurant Row.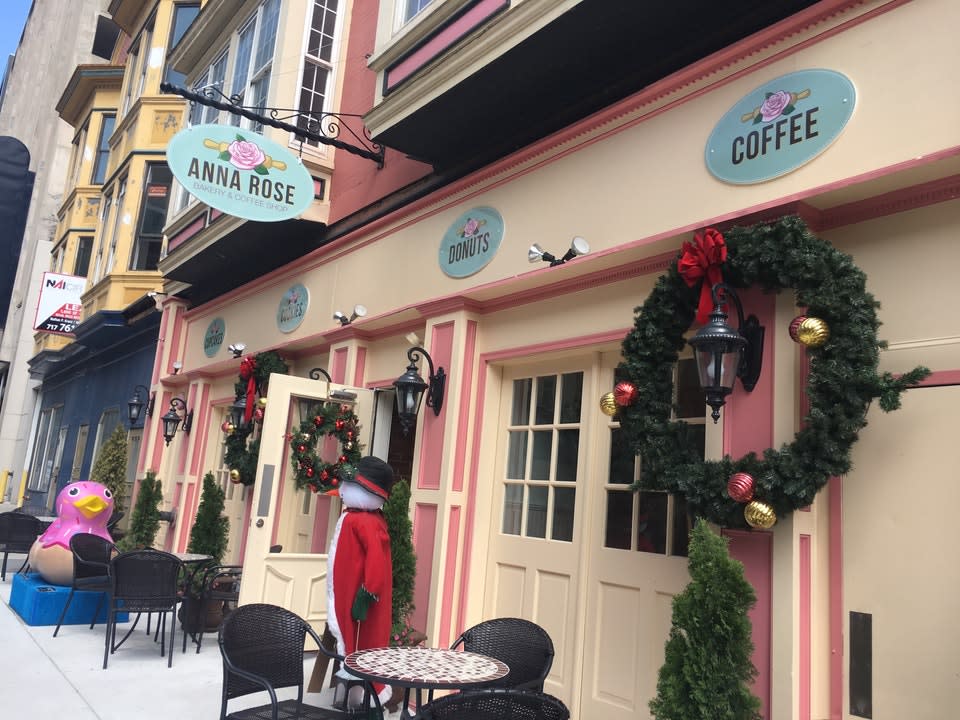 Patrons of the new bakery gain access to the concealed speakeasy by purchasing a specific baked good containing a code that opens the entryway hidden in plain sight. The daily baked good item can be found on the club's Facebook page 205Harrisburg.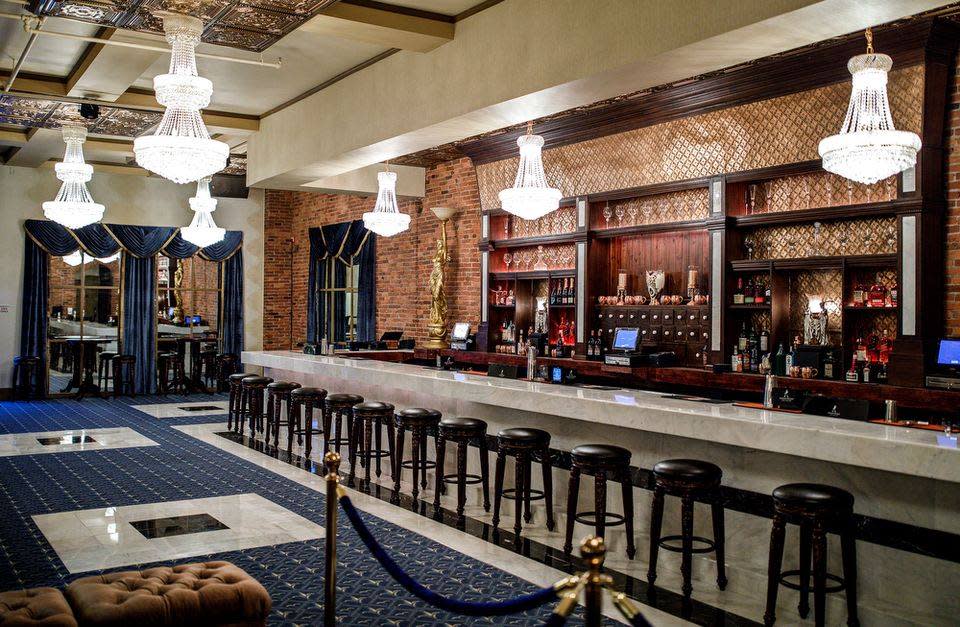 The interior design for the new speakeasy was inspired by the grand hotel lobby bars from the prohibition era. The bar is open Fridays & Saturdays from 9pm until 2am. But if you can't make it that late, the bakery that serves as the front for 205 actually serves great baked goods daily.
Media Contact: Ron Kamionka, Owner
Call: 717-233-1501
Exhibit Series: "Made In Dauphin County"
The Historical Society of Dauphin County is proud to present a series of exhibits entitled Made in Dauphin County, highlighting the roles that the county has played in various industries both past and present. Exhibit hours are Tue-Fri from 10am-4pm and other times by appointment. Admission is $5.
Brewing (April 8-June 30)
Dairy (July 4-Sept 30)
Artisan (Oct 14-Dec 31)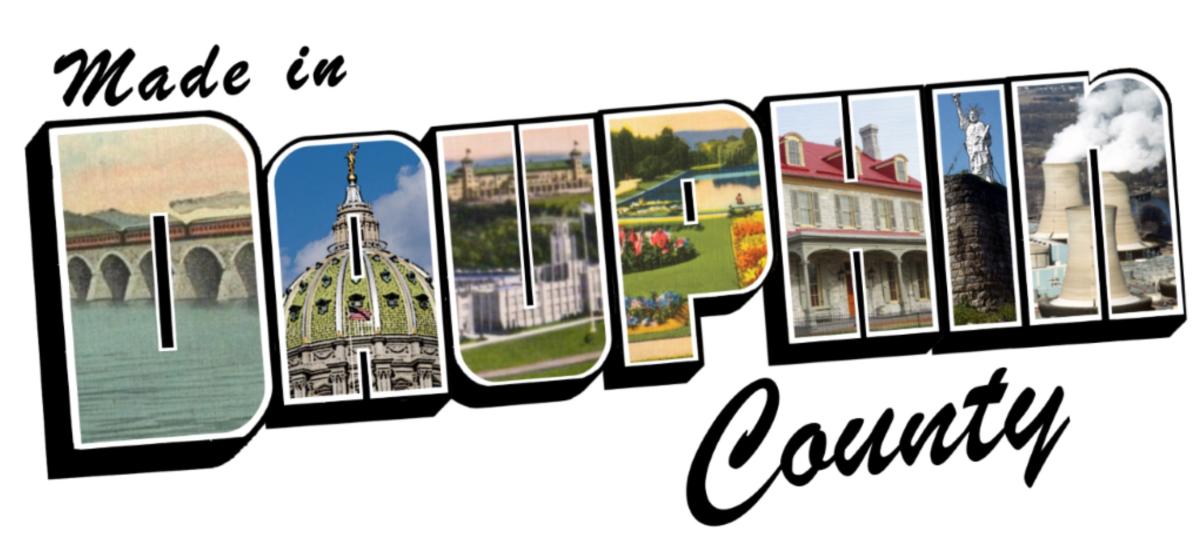 Media Contact: Christine Turner, Executive Director
Historical Society of Dauphin County
Email: Director@DauphinCountyHistory.org or Call 717-233-3462
Web: www.dauphincountyhistory.org
New Gamut Theatre: Phase II Renovations
PHASE 1: In 2015, Gamut Theatre Group finished "Phase 1" of the master plans for renovating the theatre group's new space in downtown Harrisburg. The initial project was an investment of $2.3 million to complete the beautiful 240-seat Select Medical Mainstage, the Capital Blue Cross Lobby, and renovations throughout the building.
The original plans designated half of the building as the Gamut Theatre Education Center, featuring the Alexander Grass Second Stage, ADA compliance for the Center, a teaching costume and scene shop, and classroom improvements.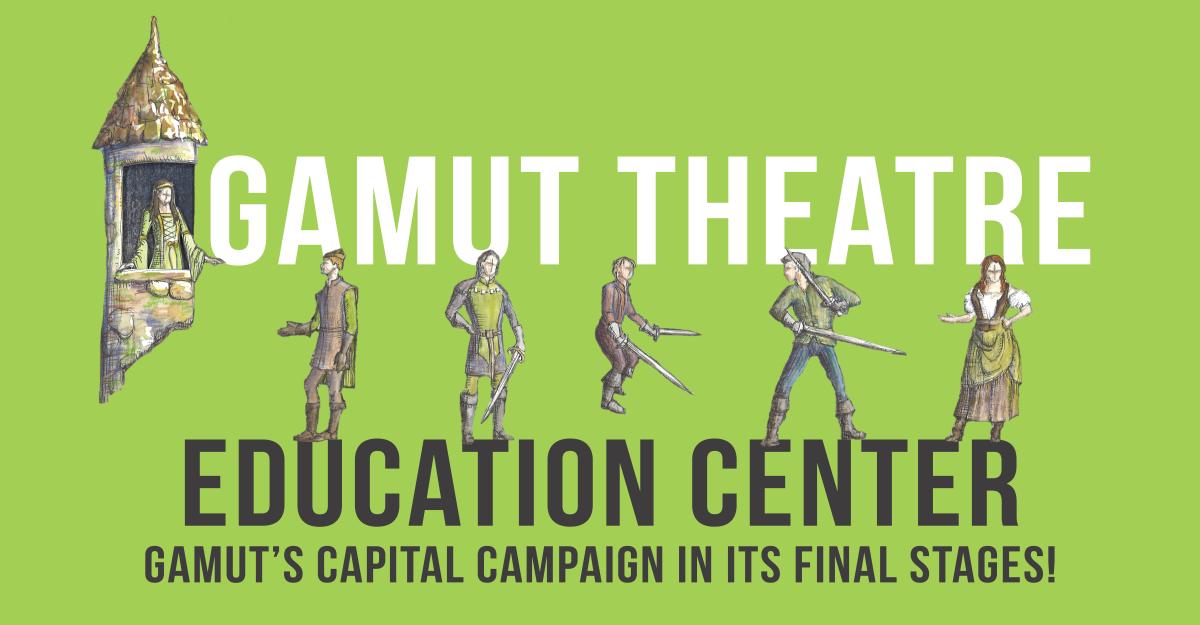 PHASE II: On January 1, 2018, the Gamut Theatre Board of Directors voted to move forward with Phase II of renovations – The Gamut Theatre Education Center. Gamut has raised 87% of their fundraising goal, which covers all costs for the renovation except exterior work.
Their plan is to continue raising that remaining 13% through 2018 with a public campaign that kicks off in March. Demo and construction will begin April 23 and be completed by July 6, 2018.
Media Contact: Gabriella DeCarli, Public Relations Manager
Gamut Theatre Group
Email: gabriella@gamuttheatre.org or Call 717-238-4111
Website gamuttheatre.org
The National Civil War Museum

Exhibit: "Captured on a Wet Plate, Photography During the Civil War"
January 18, 2018 - December 31, 2018: The exhibit will feature many of the famous photographic prints that we are familiar with and many that we are not.
We will see the stress of battle on an unknown soldier's face and the innocence of a young man untested by battle. We will see a last portrait with loved ones before making the ultimate sacrifice on the battle field and images of young men in uniform, far younger than we could imagine sending off to war today.
Sailors and soldiers of the North and South and loved ones left behind to wait and worry for word of their boys. The great politicians, war hawks and peacemakers will be represented, Heroes and scoundrels will all be there, just as they were more than one hundred and fifty years ago.
Additionally, photographic equipment used to create these wonderful images will add to the wonder of this special exhibit.
Exhibit: "Honored Veterans: Fraternal organizations borne of the Civil War"
Now thru June 1, 2018: This exhibit will tell the story of all Civil War Veterans, North and South, Men and Women, Black and White.
During the war soldiers developed friendships and a sense of camaraderie that was as strong as their dedication to their cause. When the war ended the weary veterans looked forward to going home, but soon after leaving the service, many realized that something was missing.
The bonds that they had forged with their brothers in arms remained strong in their memories. By 1866 veterans began to re-establish their wartime friendships in the form of fraternal organizations.
These groups would allow them to maintain their connection to those with whom they had served over four long years and to remember the honored dead left on the field of battle.
In time, The Grand Army of the Republic and the United Confederate Veterans would become the largest of these organizations among many others.
Veterans would use the power of their numbers to lobby for widows and orphans and for veterans rights and pensions, becoming a political force to be reckoned with in the late nineteenth and early twentieth centuries.
Their numbers began to diminish over the years as veterans answered their last roll call, and the organizations were passed to their sons to keep their memory alive for future generations.
Exhibit: Transportation in the Civil War - Sweat and Steam
Opening June 23, 2018 thru June 1, 2019: This exhibit will examine the various transportation methods available in the North and South and how their use helped determine the course of the Civil War.
FREE Lectures: 2018 Lessons in History Program
The Museum offers a FREE Lecture each month throughout the year. Regular museum admission applies for entrance to the museum galleries.
Saturday, April 28, 2018 from 1-2pm
Garry Adelman presents: "Civil War Photography: Details, Daredevil's and Discoveries!"
Saturday, May 19, 2018 from 1-2pm
Brian Steel Wills presents: "We are all Passing Away: Noncombat Deaths in the Civil War."
Saturday, June 9, 2018 from 1-2pm
Andy Masich presents: "Civil War in The Southwest Borderlands, 1861-1867."
Saturday, July 21, 2018 from 1-2pm
Dr. Judith Ann Giesberg presents: "Sex and the Civil War: Soldiers, Pornography, and the Making of American Morality."
Saturday, August 11, 2018
Dr. William B. Feis presents: "Grant's Military Intelligence."
Saturday, September 8, 2018
Dr. Ashley Whitehead Luskey presents: TBD
Saturday, October 20, 2018
Dr. David C. Willard presents: "Ruined Hopes and Broken Pride: Confederate Veterans and Their Worlds."
Saturday, November 2, 2018
Col. Doug Douds, USMC (RET) presents: "United States Marines in the Civil War."
Saturday, December 1, 2018
Patrick Shroeder presents: "Zouaves:  America's Forgotten Soldiers."
Living History at the NCWM: Spring/Summer 2018
Encampments include infantry units, loading and firing demonstrations and much more. Museum visitors will see the flash and smell the smoke of Civil War muskets and rifles.
Visitors are encouraged to visit the camps and ask living historians questions about their attire, food rations and daily life.
Most infantry groups perform loading and firing demonstrations each day.
Saturday demonstrations are at 11am, 1pm, 3pm and Sunday demonstrations are at 1pm, 3pm. Regular museum admission applies for entrance to the museum galleries. For more information www.nationalcivilwarmuseum.org. Email info@nationalcivilwarmuseum.org.
Media Contact: Kate McDermott, Assist. Director of Sales & Marketing
The National Civil War Museum
Email: kmcdermott@nationalcivilwarmuseum.org or Call: 717-260-1861
Web: www.nationalcivilwarmuseum.org
Mural Majority: New Harrisburg Murals
Sprocket Mural Works is a mural project throughout Harrisburg working with neighborhoods, artists, and governmental agencies to create vibrant public murals that tell the stories of our Capital City's community, culture, and history one wall at a time.
The mission of Sprocket Mural Works, according to founders Megan Caruso and Jeff Copus, is to increase community pride and civic engagement in Harrisburg through united creative action. 

Above: A mural by artists Aron Rook and Ruben Aguirre located on Blackberry Street and South 3rd Street across from El Sol Mexican restaurant.
In September 2017, Sprocket Mural Works produced their first Harrisburg Mural Festival with the goal of creating 10 public murals in 10 days.
They not only made their goal, but exceeded it by completing 14 murals plus 5 installations along River Walk.
Find all mural locations on the Interactive Mural Map.
The community-focused city beautification festival included opportunities for the public to help paint murals (pictured above), volunteer to remove graffiti, and meet the artists.
Special programs throughout the 10-day event included a Mural Run, a Stylish Bike Tour of the Murals, artist presentations, workshops, and networking opportunities.
Muralist Cesar Viveros recruited local residents to help complete his historical mural (pictured above) located at the site of the old Jackson House Hotel.
"We have seen the impact that one mural can make on a community and we know that more murals will have a greater impact," said Caruso. 
Up until this point, Sprocket coordinated projects on an individual basis. But the idea for a mural festival allowed Sprocket to maximize efforts and achieve more with less.
Media Contact: Megan Davis, Co-Creator of Sprocket Mural Works
Email: hello@megan-davis.com or Call 717-350-1953
Web: www.sprocketmuralworks.com
FREE Parking for Happy Hour in Harrisburg
There is now free parking after 5pm in Downtown Harrisburg, thanks to a collaborative effort by the City, Dauphin County, downtown business owners, and the parking company SP Plus.
The new free parking promotion begins on April 2, 2018 as a one-year pilot program intended to draw more visitors in the evening to the downtown area. The designated area for the parking includes 96 parking spaces.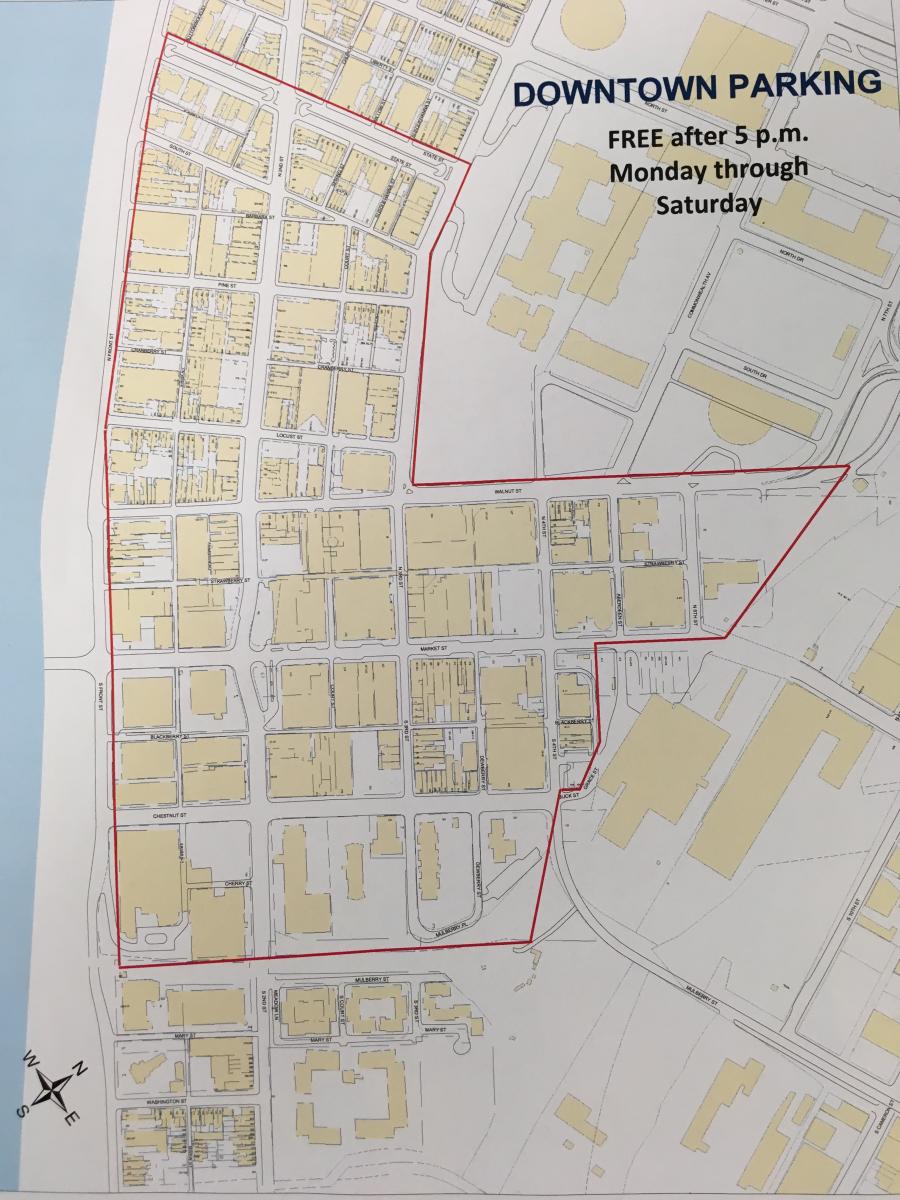 Media Contact: Joyce M. Davis, Director of Communications City of Harrisburg
Email: jdavis@harrisburgpa.gov or Call: 717-255-3015.
Roundtop Mountain Resort: New Dual Zip Lines
Roundtop Mountain Resort has announced the opening of their longest zip lines ever for summer 2018.
The Dual Zip Lines will be included in the Adventure Package which also includes OGO Balls, Super Slide, climbing structures, bumper boats and much more.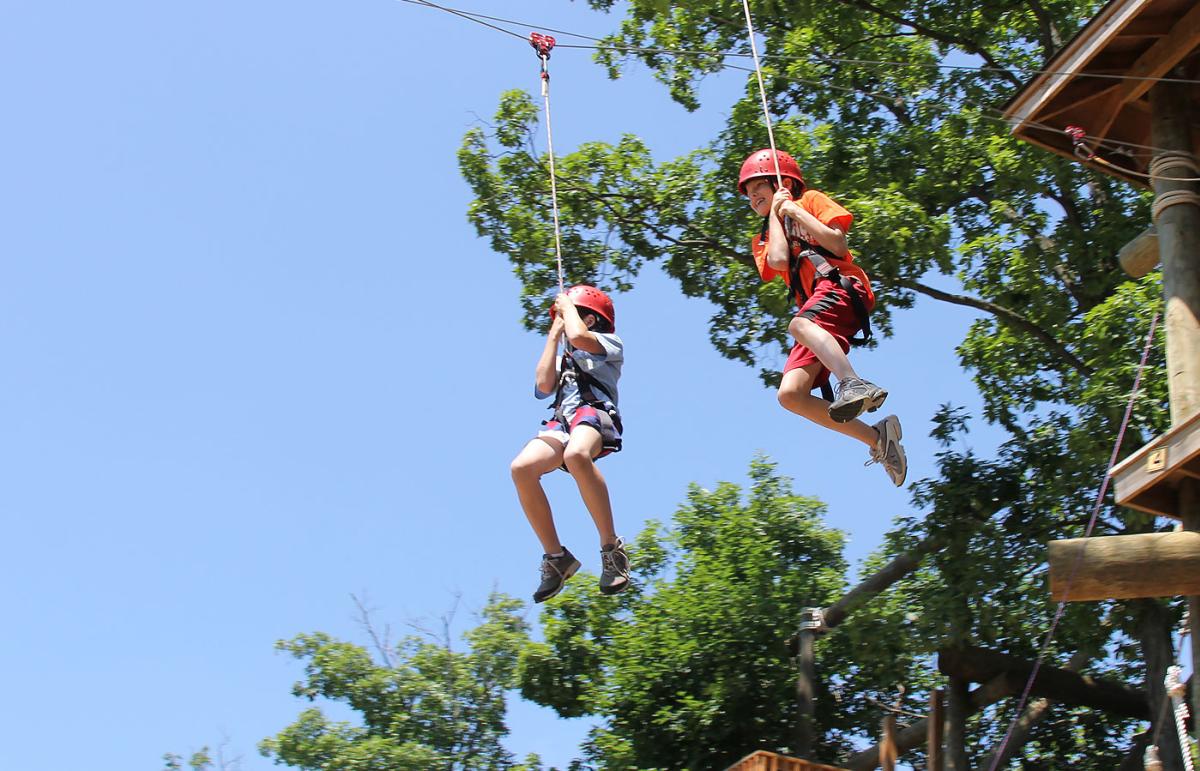 The Dual Zip Lines will launch from the top of a three story climbing structure and will soar over a pond and into a wooded area. Even with the addition of the zip lines, there will be no increase in the Adventure Package rates making it an exceptional value.
Media Contact: Chris Dudding, Marketing Director
Email: cdudding@skiroundtop.com or visit www.skiroundtop.com for more information.       
The Star Barn Village at Stone Gables Estate
The Star Barn at Stone Gables Estate in Elizabethtown, PA is recognized as one of the most photographed and artistically painted barns in America.
This grand architectural American treasure of Gothic Revival craftsmanship is an iconic window into our past.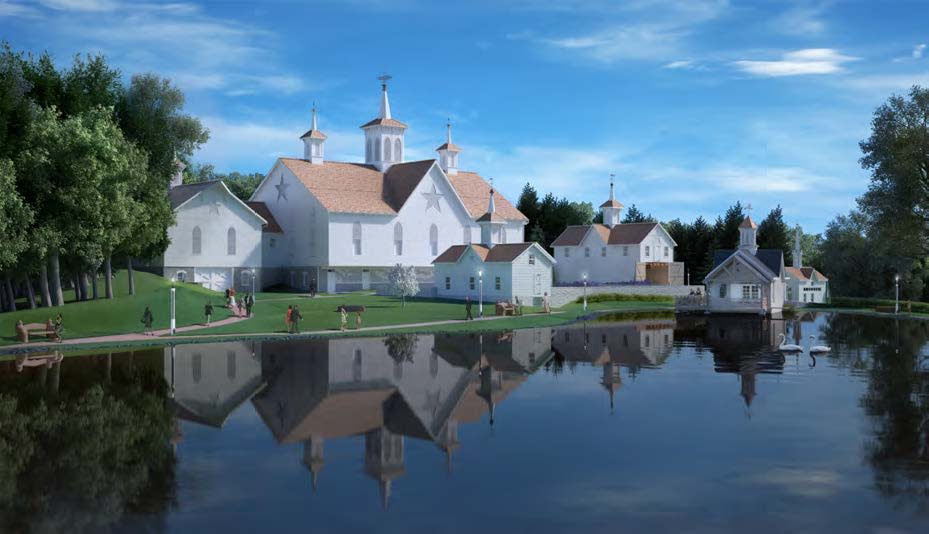 The owners spared no expense or left any detail unattended when they relocated, reconstructed, restored and preserved this historic treasure to share with people around the world.
The Star Barn's prior location could no longer function or be utilized for events because of limited acreage, encroaching development, and close proximity to a busy highway.
After the careful dismantling of the structures by skilled craftsman, The Star Barn received a new lease on life at Stone Gables Estate in a peaceful setting with rolling hills, wooded acres, pastures, Lake Liberty, gardens, and more.
The Star Barn is a one-of-a-kind premier event location for Central Pennsylvania. The surrounding farmland will be utilized as an organic working farm which includes an orchard and a vineyard. It will also be used to host farm animals.  
Although the restored and reconstructed Star Barn Village is a spectacular achievement of architecture, function, beauty, and sustainability, the real "stars" or purpose for this project are thousands of needy children. Net profits from all Star Barn Village events and activities will go to support Brittany's Hope, a 501(c)(3) nonprofit organization, dedicated to aiding abandoned children worldwide.
Media Contact: Gail Shane, Director of Sales & Marketing
Cell: 941-920-2013 and Email: GShane@ironstoneranch.com.
Web: https://thestarbarn.com/upcoming-events
American Music Theatre: Show Schedule 2018
American Music Theatre (AMT) debuted in 1997 and is the only theatre of its kind in the country that features both touring concerts and Original Shows.

The 1,600-seat theatre hosts more than 300 live performances a year –– from Broadway tours to rock legends to famous comedians to today's hottest acts.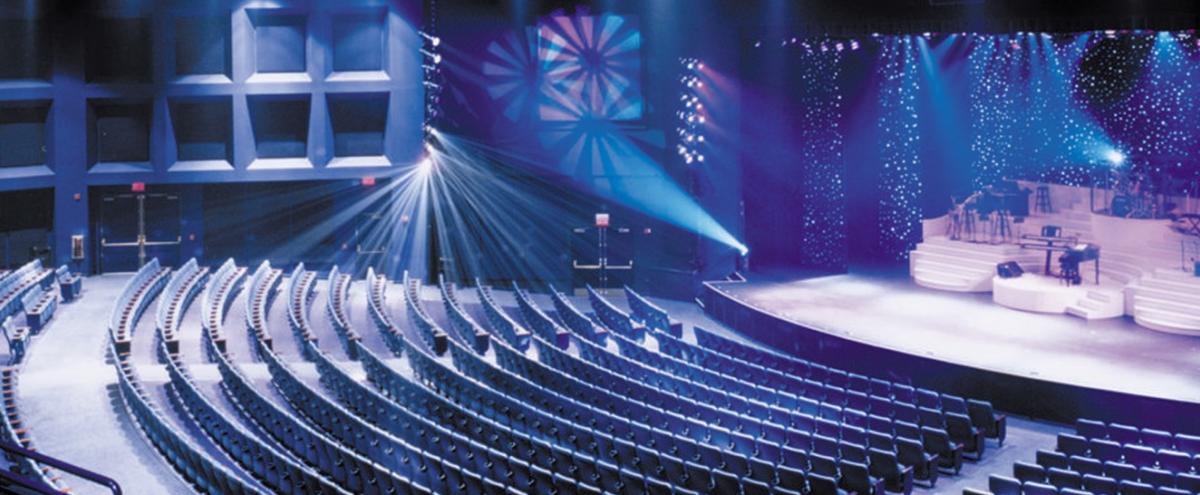 Some of the highlight performances scheduled for 2018. See a complete calendar of events on the web site https://amtshows.com.
Bill Engvall stand-up comedy - Saturday, May 5, 2018
ABBA - Sunday, May 6, 2018
An Intimate Evening with Kristin Chenoweth - Thursday, June 28, 2018
Home Free - Wednesday, July 11, 2018
Supertramp's Roger Hodgson - Sunday, July 15, 2018
The Beach Boys - Saturday, August 4, 2018
Gary Allan - Sunday, September 16, 2018
Jay Leno - Friday, October 12, 2018
The 2018 Christmas Show: The First Noel from Nov. 1 thru Dec. 30, 2018
New Hotels
Hotel Indigo Boutique Property Opening in April 2018.
Hotel Indigo Harrisburg - Hershey is slated to open at 765 Eisenhower Boulevard in PA's Hershey & Harrisburg Region on Tuesday, April 3, 2018, according to hotel management.
Areya Management, which owns 15 hotels, purchased the former Wyndham Garden Harrisburg hotel in 2016 and closed it in January 2017 to begin converting the 149-room property to the specifications of the upscale Hotel Indigo brand, recognized for stylish and vibrant boutique hotels.
The Hotel Indigo brand is very unique, with no two hotels the same, according to Kenny Mehta, managing director of business operations at Areya Management. The interior of the one located in the Hershey & Harrisburg Region will be designed based on a local theme and include an onsite bar and restaurant, meeting rooms, boardroom, fitness center and an outdoor pool.
Guestrooms feature plush bedding, flexible work spaces, hard-surface flooring with area rugs and over-sized murals, and artwork, according to Indigo's website. Concept design pictured below.
InterContinental Hotels & Resorts, which owns the Hotel Indigo and other nationally recognized brands including Holiday Inn and Crowne Plaza, has previously only granted permission for the Indigo brand to be in traditionally larger high-performing markets.
"We were the first in what they consider a small market," Mehta said. "We're hoping that it will be one of the best hotels in the area."
Mehta says that the central location is ideal for easy access to Harrisburg, Hershey, and Harrisburg International Airport.
Areya Management will also move its headquarters from the west shore to the location of the new hotel when it is completed.
The first Indigo hotel opened in 2004 in Atlanta and there are 79 Hotel Indigo hotels worldwide today. The company expects to open 76 more hotels within the next three to five years.  
This announcement was first reported in a Pennlive.com article by Daniel Urie on October 22, 2017.
Comfort Inn & Suites Harrisburg Airport
Restin Hospitality LLC, based in the Hershey area, kicked off construction of a Comfort Inn & Suites Harrisburg Airport hotel in July 2017 and announced it would be opening in spring 2018 near the Harrisburg International Airport. 
The four-story, 47,000-square-foot hotel will have 87 rooms, employ 30 people and be managed by Prestige Hospitality Group of Albany, NY. Choice Hotels International owns the Comfort Inn & Suites brand.
Fairfield Inn & Suites Harrisburg
Shaner Hotels recently broke ground in June 2017 on a new Fairfield Inn & Suites Harrisburg hotel in the Middletown area of the Hershey Harrisburg Region, marking the first hotel that will be located at the Harrisburg International Airport.
Prior to this property, the nearest hotel to the airport is approximately 7-miles away. The 4-story hotel is slated to open in mid-to-late summer 2018 and will include a sky bridge connecting the 120-room property to the airport.
Courtyard by Marriott on Chocolate Avenue in Hershey
A new 120-room Courtyard by Marriott opened on Chocolate Avenue in Hershey in June 2017.
The four-story hotel, owned by Bears Creek Hershey Hotel LLC, employs 26 full-time staff. According to local newspaper Pennlive.com, this property was a joint development between Shaner Hotels and Chafia Capital Partners, a real estate investment and private equity firm. 
Courtyard Hershey Chocolate Avenue has a guest laundry, fitness room, indoor pool and a business center. The hotel also features the Courtyard Refreshing Business lobby which includes a bar. The lobby has flexible seating options ranging from a communal table to private booths with high-definition televisions. Guest rooms offer free Wi-Fi.
Shaner Hotels owns and manages 50 hotels across the United States, Italy and the Bahamas. Shaner, located in the State College area, operates Courtyard Harrisburg West/Mechanicsburg in Lower Allen Township and Courtyard Shippensburg in Southampton Township.
###