This Media Round-Up is continually updated as new info becomes available on What's New in 2019 for PA's Hershey & Harrisburg Region.
Harrisburg, PA - UPDATED: May 28, 2019
Media Days Return in 2019
Visit Hershey & Harrisburg has announced the popular Media Days Program will return in June and September 2019.
Media applications are no longer being accepted for Summer 2019.
Deadline to apply for the Fall 2019 program in September has been extended to July 4, 2019.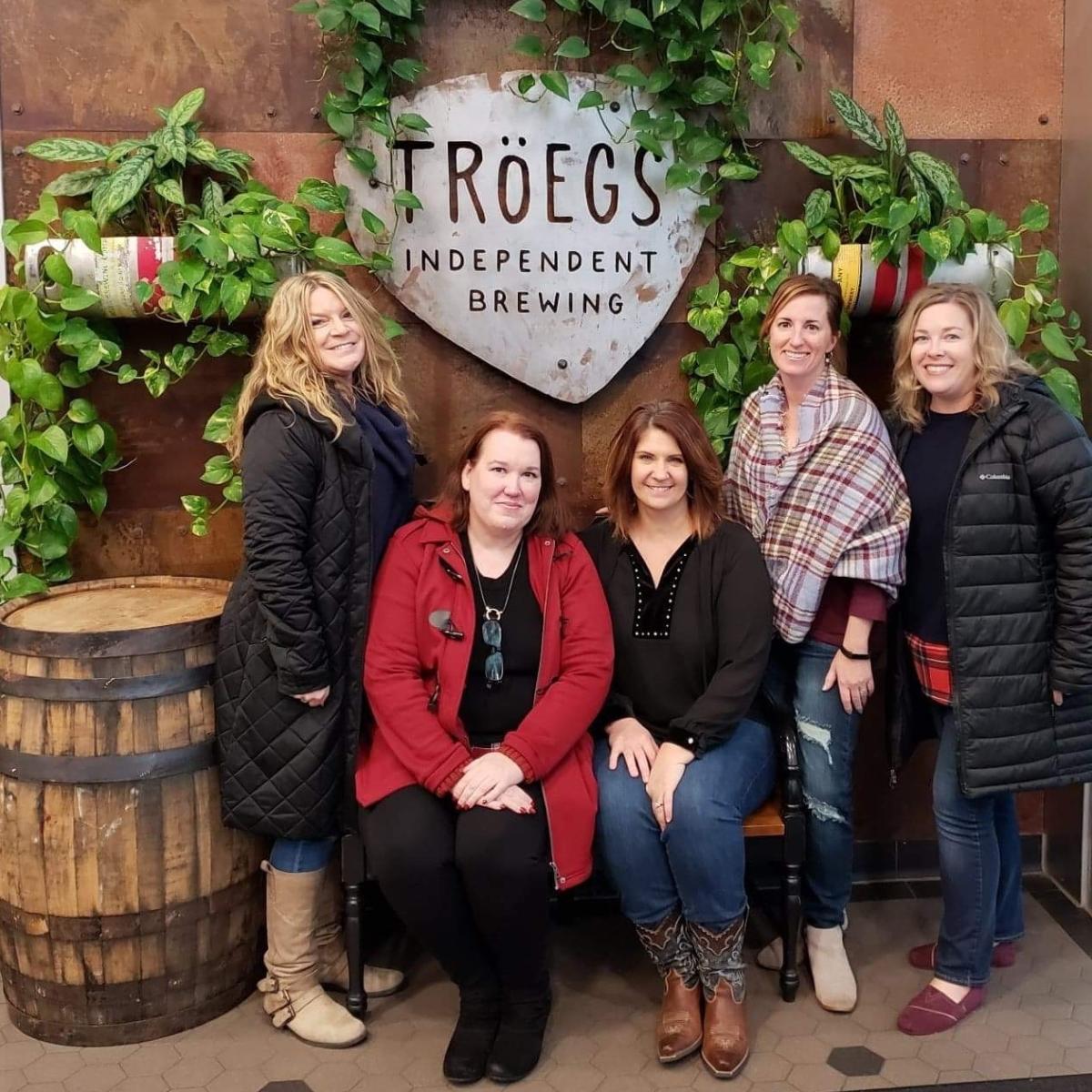 Media Tour & Tastings at Troegs Brewery (L-R): Susan Pazera, Moments on the Map and She's On the Go; Anne Parris, Midlife Boulevard; Shannon Entin, The TV Traveler; Fadra Nally, All Things Fadra; Lindsay Frank, See Mom Click
HERSHEY ENTERTAINMENT & RESORTS
Hersheypark Investing $150 Million to Create Chocolatetown Expansion 2020
​Rendering below provided by Hershey Entertainment & Resorts 2019.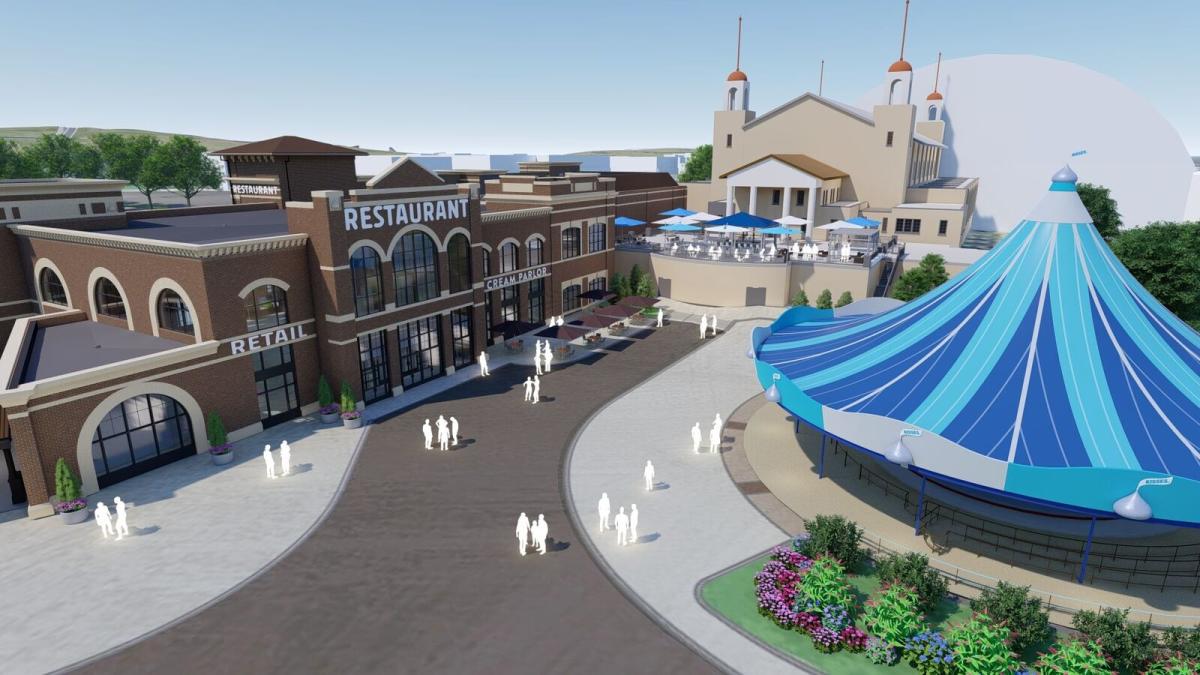 Reese's Cupfusion Interactive Dark Ride Debuts Summer 2019
Opened for Summer 2109, Reese's Cupfusion attraction merges the world's love of chocolate and peanut butter with a dark ride experience and state-of-the-art, multi-level game player technology that has something for everyone. Reese's Cupfusion engages multiple senses during the ride; sight, smell, touch and sound. The love for Reese's is the center of it all as guests experience interactive family game play throughout the attraction with multiple ways to earn points. Rendering below provided by Hershey Entertainment & Resorts 2019.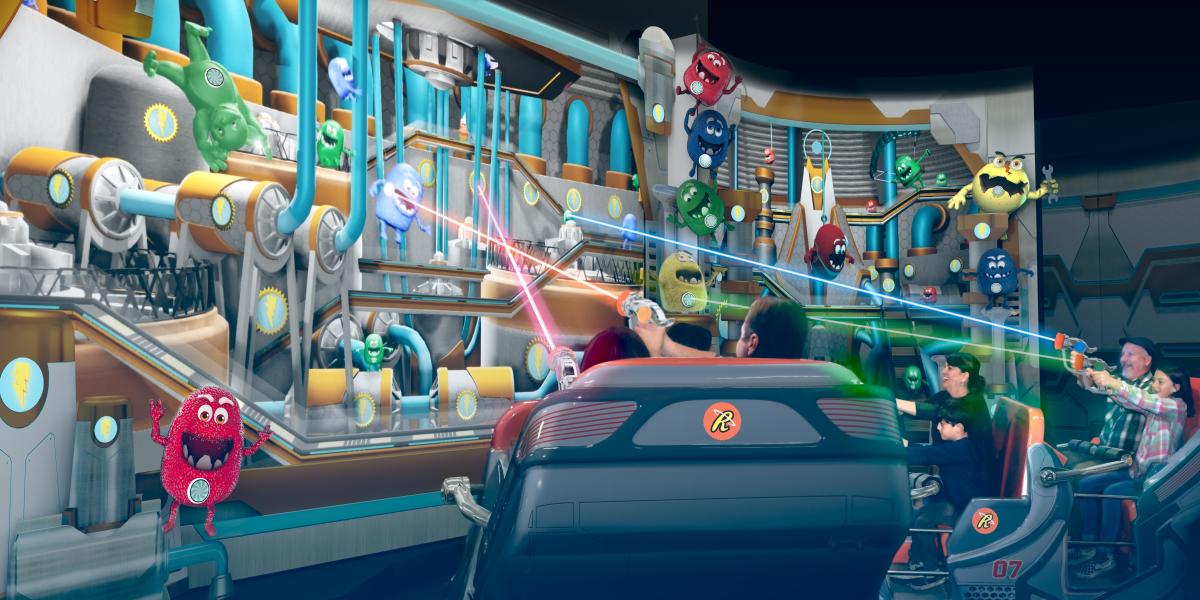 As a Reese's Agent Trainee, it's the guests' mission to protect the Crystal Cup and ensure that the factory keeps running under the guidance of Commander Cup, a new character introduced in 2019. 
100th Anniversary of Hersheypark Carrousel
2019 marks the 100th anniversary of the iconic Hersheypark Carrousel, a featured attraction at the front of Hersheypark since 1944. Built by the Philadelphia Toboggan Company in 1919, the Hersheypark Carrousel is beautifully resorted and maintained with 42 hand-carved jumpers, 24 standers and two chariots. It was originally at Liberty Park in Baltimore, Maryland, until 1929 before it moved to Enna Jettic Park New York. The band organ is an elaborate 1926 Wurlitzer 153, creating an authentic sound to this historic carrousel that has delighted guests of all ages for decades.

Devon Seafood + Steak in Hershey Opens New Patio for Spring 2019
Devon Seafood + Steak in downtown Hershey will provide guests with an enhanced view from the new outdoor dining area located along Park Avenue. Slated to open in early May 2019, this new patio area will provide guests with scenic views of iconic Hershey landmarks, including the Kissing Tower attraction at Hersheypark, Hershey's Kisses-shaped street lights and the Hershey smokestacks. The estimated cost for the project according to the company's press release was $275,000. Rendering below provided by Hershey Entertainment & Resorts 2019.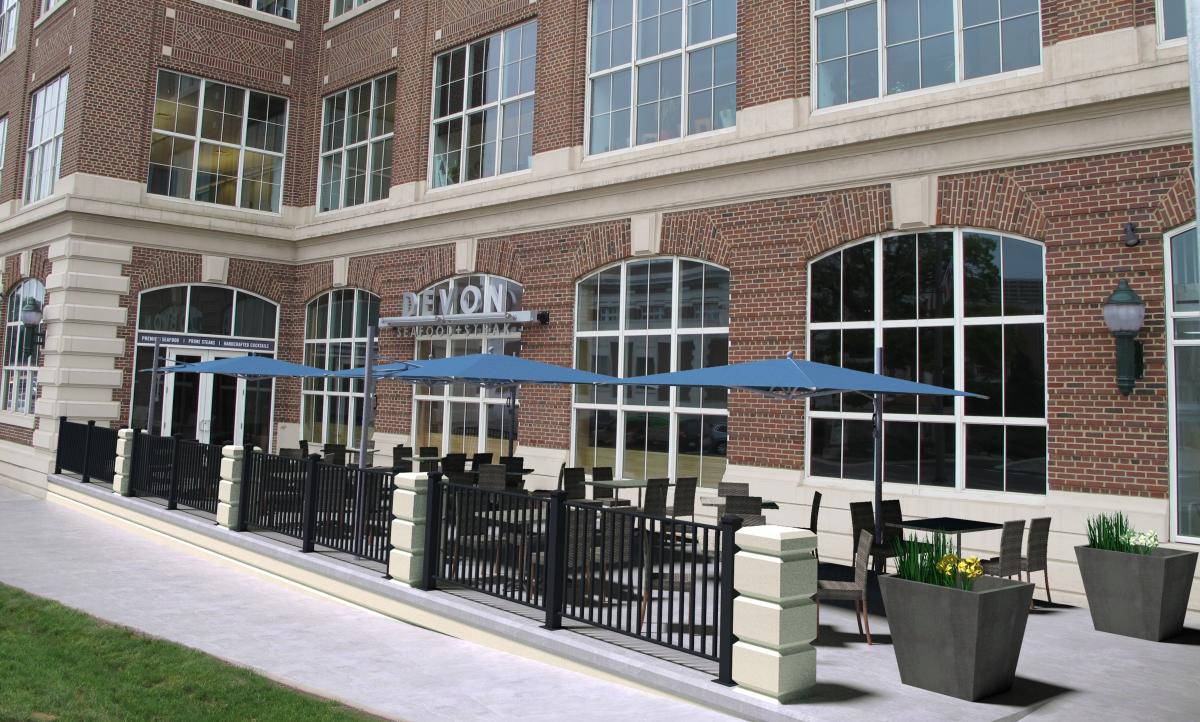 Patio quick facts:
52 seats
1,050 square feet
Patio seating will be on a first come, first served basis; no reservations accepted.
Guests can access the patio through the bar area of the restaurant upon entering through the restaurant lobby.
Season opening and closing dates will be dependent upon weather.
Hours of Operation: Check the restaurant's website for hours of operation - Patio hours will mirror the restaurant's schedule.
Free Parking available at garage located at 27 West Chocolate Avenue in Hershey.
For additional information about Devon Seafood + Steak in Hershey, PA visit www.DiningInHershey.com or call 717-508-5460. Follow Devon Seafood + Steak on Facebook at www.Facebook.com/DevonSeafoodHershey. Media Contact: Reilly Fies, Communications Manager, Hershey Entertainment & Resorts, Request images/logos via email ReFies@HersheyPA.com or 717-534-3396.
Hershey's Chocolate World - Unwrapped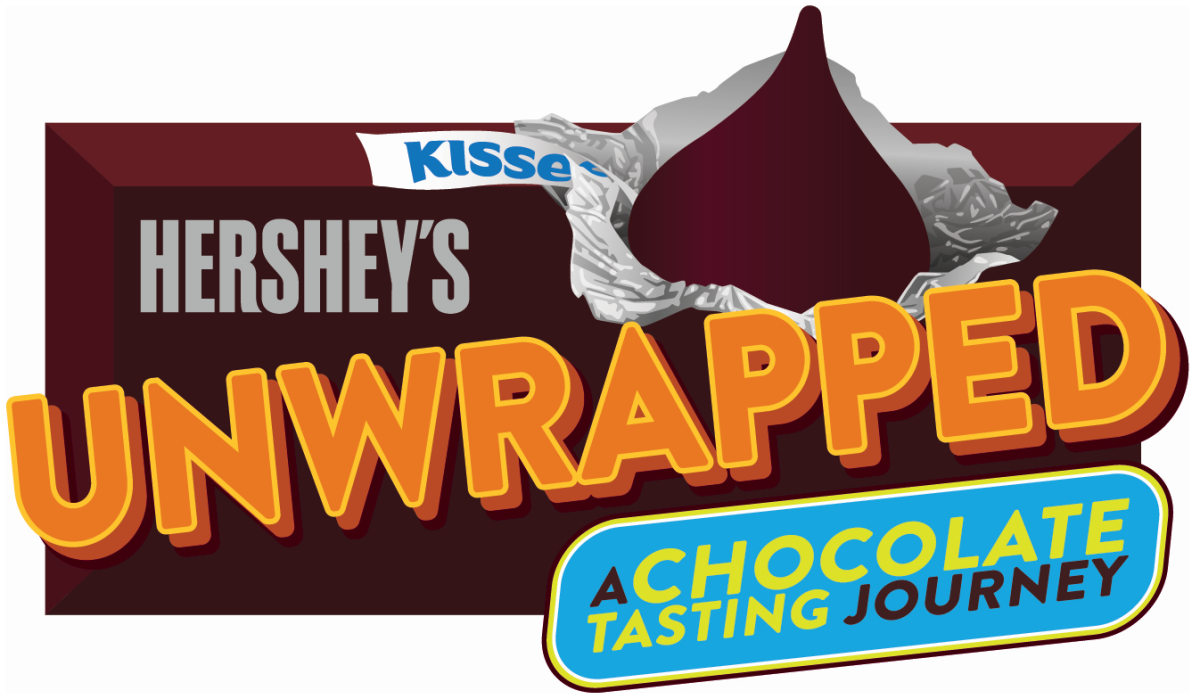 At Hershey's Chocolate World, guests could already Create Your Own Candy Bar, learn about the Chocolate making process on the Free Chocolate Ride, help solve the great Chocolate Factory Mystery in a 4D movie, and take a guided tour of the town of Hershey and the Hershey School aboard the Hershey Trolley Works.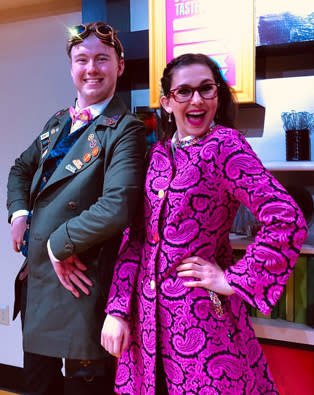 And now – visitors to the World's Most Visited Corporate Visitors Center can become a chocolate tasting expert at Hershey's Unwrapped. The all-new interactive theatrical experience officially opened in May 2019, taking guests on a fun-filled chocolate tasting journey.
The new Unwrapped chocolate tasting adventure is hosted by two dynamic tasting authorities including an enthusiastic and quirky professor and her mentor, the seasoned chocolatier named Doc Chocolate (pictured right).
The ticketed exploration of the secret lab and tasting of some of Hershey's most iconic and sought-after chocolates takes approximately 30-minutes.
Tröegs Brewery
The NEW Tasting Loft overlooks the brewhouse and includes a separate tap list from the original Tasting Room & Snack Bar. The menu for this new space features Troegs' signature sourdough pizza. Think house-fermented sourdough crust with hand-pulled mozzarella from Caputo Brothers and finished with Clover Creek aged cheddar, olive oil and Maldon salt. In addition to scratch-made-pizza, the loft features sandwiches, salads, house-made charcuterie and local cheeses. The loft features a beautiful locally-crafted Perpetual IPA stained glass above the bar, and maybe the best view in the brewery with seating overlooking the tasting room and brewhouse. The Loft is also newly available for Private Events. Check their website for Loft hours which vary from the Brewery. Image below provided by Troegs Independent Brewing 2019.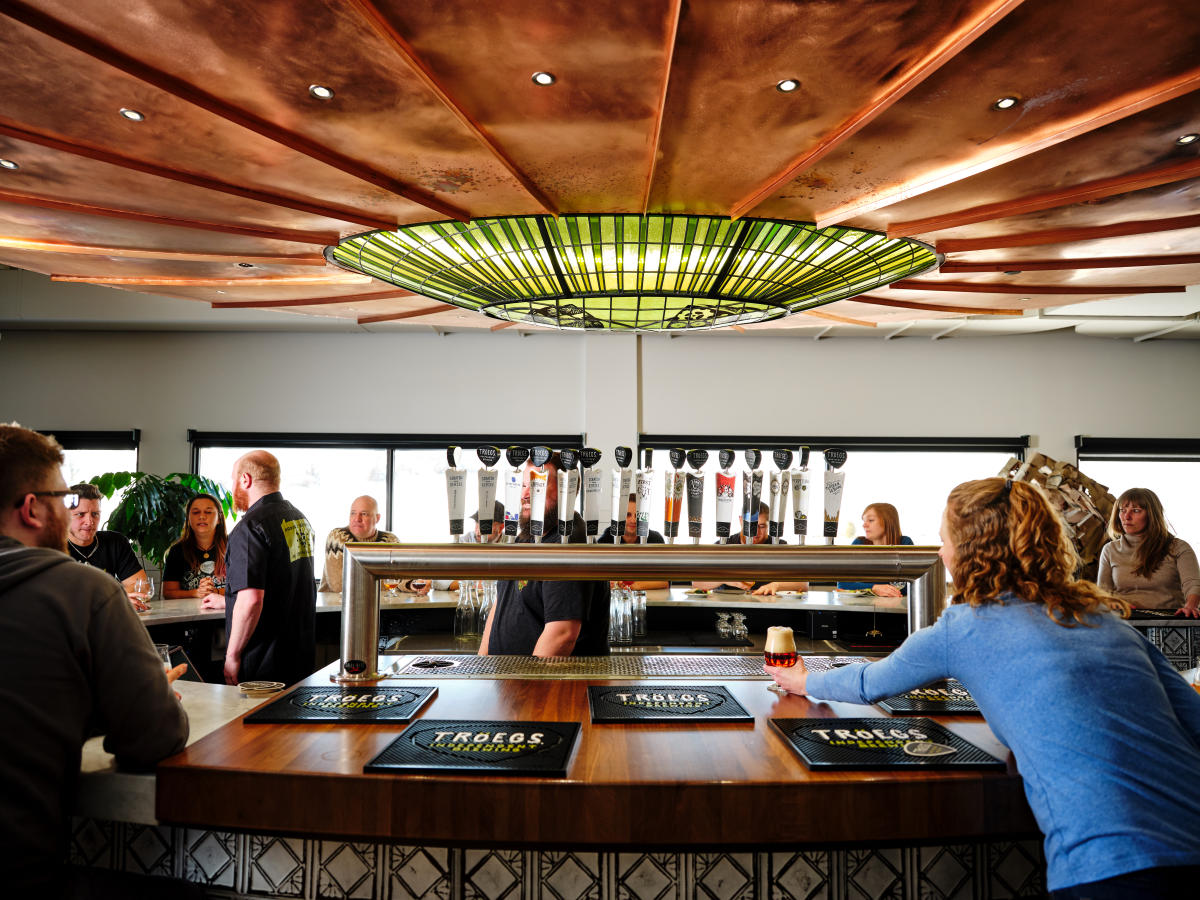 Tröegs beer garden is now open for outdoor seating, weather permitting and their food truck will open Memorial weekend along with live entertainment every second Friday. Keep an eye on the brewery events page for more details on the beer garden as well as beer releases. 
Splinter beers are for the believers, and the guided Splinter Tour is a deep dive into not only how Tröegs ages beer on wood, but why. You'll taste developing beers from the handmade wood foeders alongside finished versions (pictured below), and you'll sample barrel-aged beers with a perfectly paired small bite.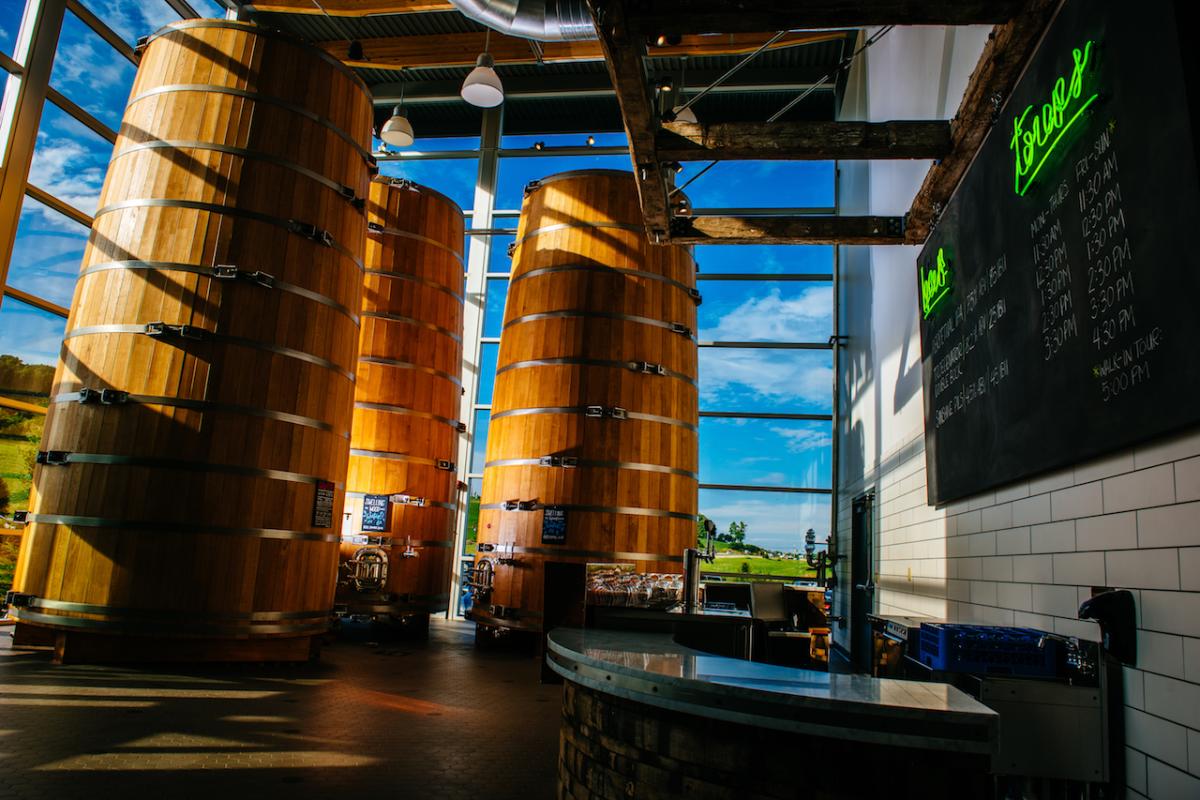 General Store Selling Beer To-Go
New for 2019, the General Store inside the brewery in Hershey will offer growler and crowler fills of your favorite Tröegs beers including year-round favorites, Hop Cycle seasonals, limited Once-a-Year releases, Scratch Series beers, and more.
The new Tart & Fruit Series is the perfect place to showcase the union of jammy fruit and the pucker of lactobacillus. Tröegs will feature three rotating Tart Ales throughout the year: Boysenberry, Raspberry, and Blood Orange & Cranberry. Pick up a 6-pack of cans, or look for bottles in their Anthology variety 12-packs.
Every fall, the Tröegs Brewing Team heads to the Pacific Northwest for one of the most critical trips of the year: hop selection. They invite fans to join them to celebrate all things hoppy at the annual Harvest Hopfest weekend. Enjoy hop-centric beers, signature HopDash 5k Race, live music in the Beer Garden, and more. 
Bikes & Beers returns to Tröegs this summer. Participants enjoy a casual 15- or 30-mile ride beginning and ending at the brewery. The course traverses the greater Hershey area and includes pit-stops along the way offering snacks to keep riders nourished throughout the day. All skill levels are welcome to participate. 
MEDIA CONTACT: Jeff Herb, Marketing Communications Coordinator
Tröegs Independent Brewing Company
JHerb@Troegs.com or 717-534-1297 x119
Susquehanna Art Museum
In 2019 Susquehanna Art Museum at The Marty and Tom Philips Family Art Center is pleased to bring the Hershey & Harrisburg Region a selection of exciting and diverse exhibitions and educational programs. Photo of main gallery provided by Susquehanna Art Museum.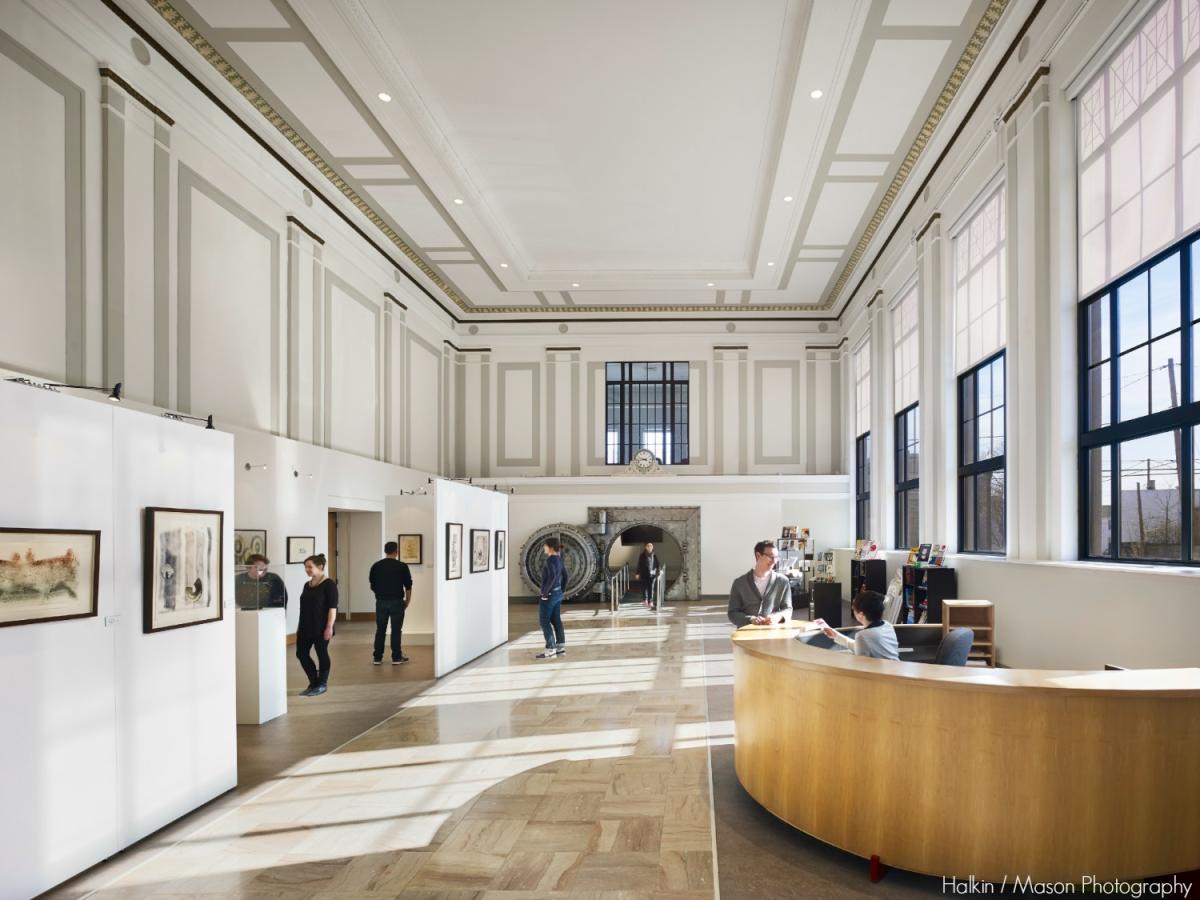 Rotating Exhibitions: Contemporary Israeli artists, international photographers, painters, and even Picasso.
Educational Programs: kids classes, yoga in the gallery, figure drawing, and more.
Media Contact: Lauren Nye, Director of Exhibitions, Susquehanna Art Museum at The Marty and Tom Philips Family Art Center - LNye@sqart.org or 717-233-8668 x2003.
See more at www.SusquehannaArtMuseum.org.
Iron Hill Brewery & Restaurant Opened in Hershey Towne Square
The four founders of the Delaware-based Iron Hill Brewery + Restaurant opened the doors of their 16th brewery location in November 2018 in the new Hershey Towne Square retail complex in downtown Hershey. The new 9,000-square-foot brewery and 290-seat restaurant includes a full bar and outdoor seating. Iron Hill was founded in 1996 by home brewers Kevin Finn, Mark Edelson and restaurateur Kevin Davies. It now operates more than a dozen locations including Delaware and New Jersey well as an upcoming location in South Carolina, according to a Pennlive.com article.
REVIEW: Iron Hill Brewery + Restaurant in Hershey on It's A Brew Life -- posted Nov. 19, 2018.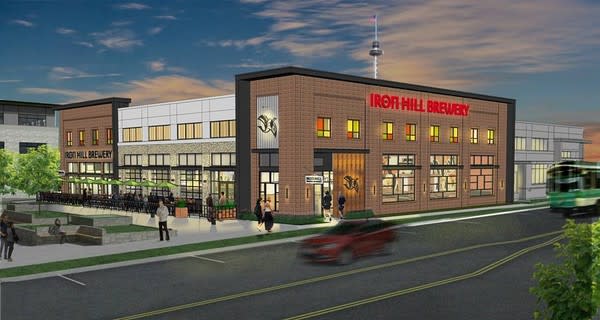 Hershey Towne Square
Iron Hill Brewery was joined in the new Hershey Towne Square commercial complex by Primanti Bros., Starbucks, Jersey Mike's Subs, Jerky Outlet, Freshido, and Three Little Birds Boutique, with more to come according to the two companies behind the project, Lancaster-based TONO Architects and RVG Management & Development Company in Wormleysburg, PA.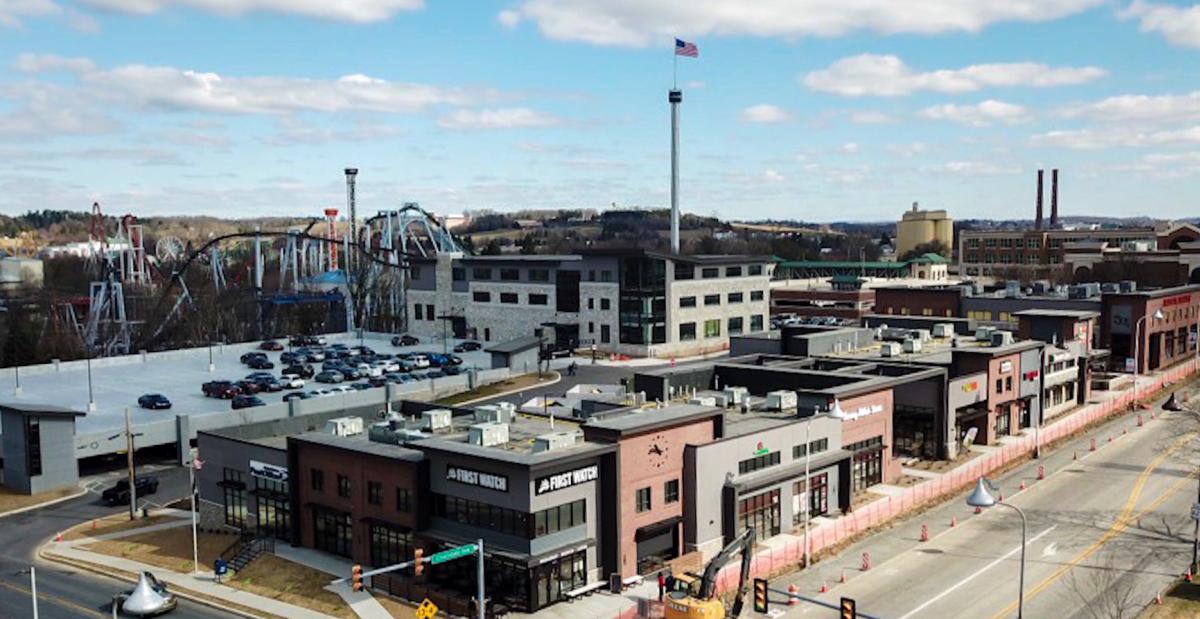 National Civil War Museum - Speaker Series
The National Civil War Museum (NCWM) is continuing its commitment to education in 2019 with their new "Lessons in History Speaker Series" featuring twelve (12) FREE special guest lecturers. The first lecture "New Acquisitions and Seldom Seen Treasures of the Museum" was presented by NCWM Curator Brett E. Kelly on January 19, 2019. The topics will cover the significance of the artifacts on display and in the archives of the museum and how they will complement the museum's extensive inventory of Civil War artifacts. For a complete listing of lecturers in this series and other special events scheduled for the NCWM in 2019, visit the Events page at www.nationalcivilwarmuseum.org/events or call 717-260-1861. Media contact: Kate McDermott at kmcdermott@nationalcivilwarmuseum.org or 717-260-1861.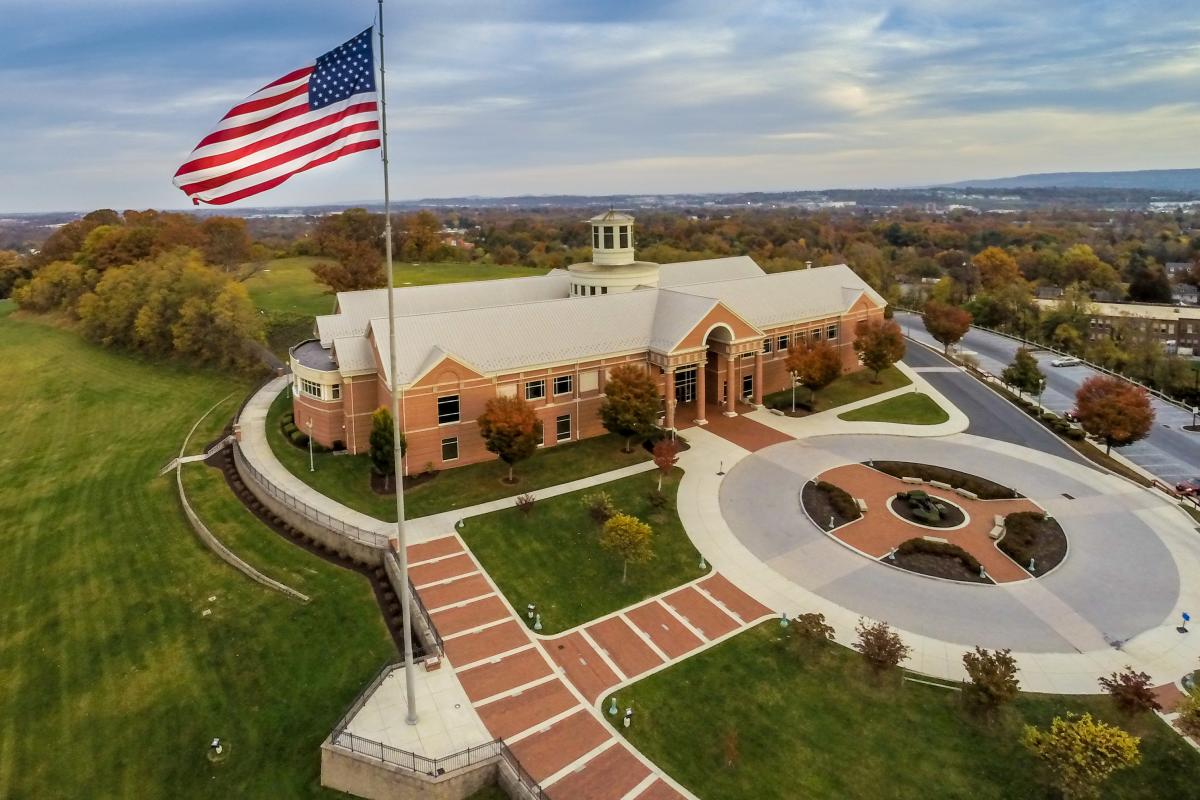 Lake Tobias Wildlife Park - 2 New Giraffes
The family-owned and operated attraction welcomed two (2) giraffes named Spike and Bakari to their new home in Halifax, PA. Media contact: Jan Tobias-Kieffer, PR Director for Lake Tobias Wildlife Park at jan@laketobias.com or 717-362-9126. Image below provided by Lake Tobias Wildlife Park 2019.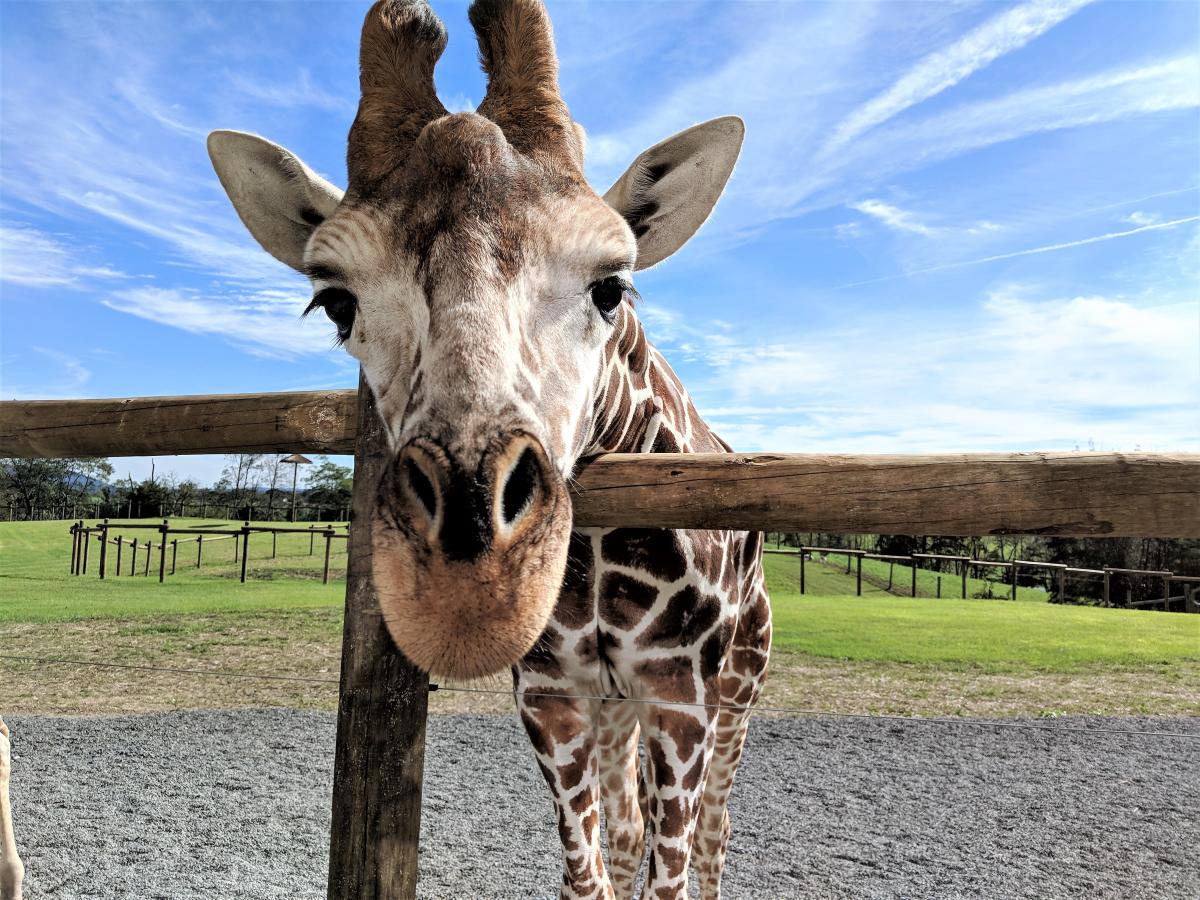 PA Farm Show Complex & Expo Center
The massive venue announced it will be undergoing a $20 million capital project.
Details of that project will be released at a later date according to venue spokesperson.
Click HERE to see a complete listing of what was new for the PA Farm Show Event that took place January 6-12, 2019.
Media Contact: Heidi Crager, Assistant Executive Director for PA Farm Show Complex & Expo Center at HCrager@pa.gov or 717-724-6941.

New Businesses
Opened in the New Hershey Towne Square complex in 2018 and sells over 100 kinds of jerky, hot sauces, wild game, Gourmet Popcorn and Flavored Peanuts. For more information visit www.beefjerkyoutlet.com/hershey or call 717-298-1023.
Carriage Stop Bed & Breakfast
This beautifully-appointed Country Victorian Bed & Breakfast opened in Palmyra in 2018. For more information visit www.carriagestopbedandbreakfast.com or call 717-469-4457.
This family owned & operated "Mom & Pop Shop" opened in Hummelstown in July and features over 30 Handmade Specialty Chocolates. For more information visit http://chocolatesbytinamarie.com or call 717-903-5233.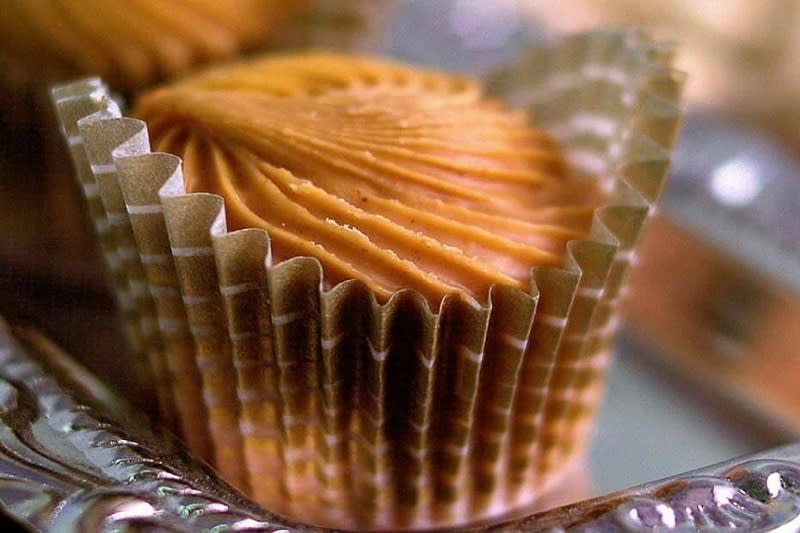 Crostwater Distilled Spirits
This New Distillery & Tasting Room in Lewisberry, PA offers guests a unique experience featuring True Farm-to-Table Spirits & Cuisine. For more information visit www.crostwater.com or call 717-884-8493.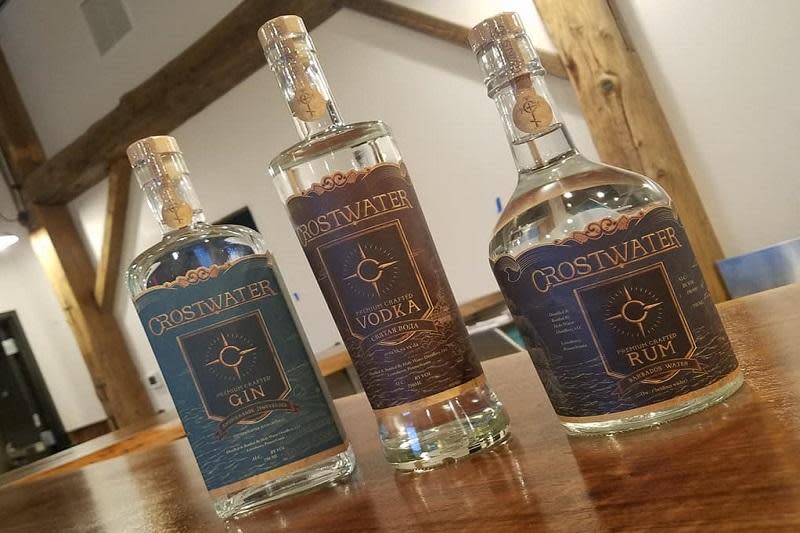 This National Restaurant Chain and Attraction opened in October at the Capitol City Mall in Camp Hill. For more information visit www.daveandbusters.com/locations/camp-hill-harrisburg or call 717-934-4400.
Harrisburg Golf Simulator
This Indoor Golf Simulation attraction opened last spring in West Hanover Township offering Golf and other Interactive Games. For more information visit www.hbggolfsimulator.com or call 717-695-4364.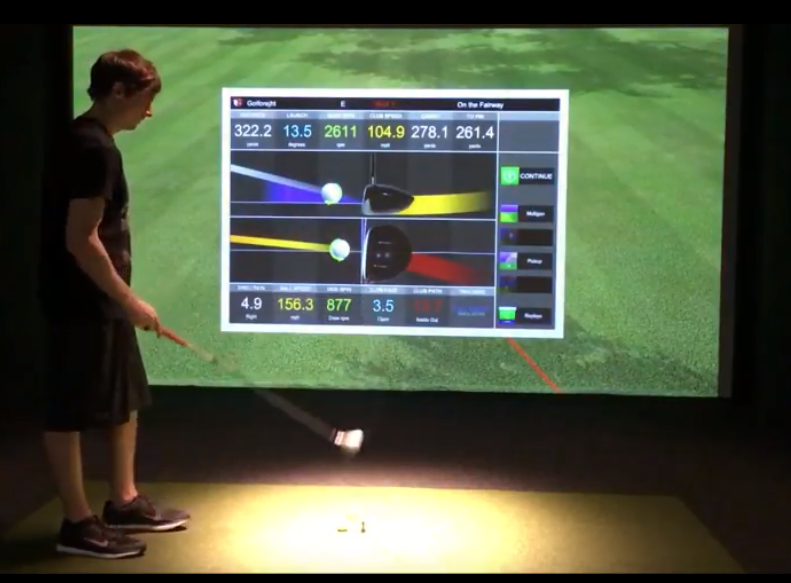 ALWAYS MORE TO COME... STAY TUNED!