Move over, Philly. Harrisburg's legion of bars and nightclubs is giving you a run for your money, serving up a slew of stellar cocktails featuring top-notch spirits, local ingredients and (yes!) fiery finishes. For your next night out on the town, we encourage you to take a seat and sip one of Harrisburg's top 10 cocktails:
Maggie's Farm at The Millworks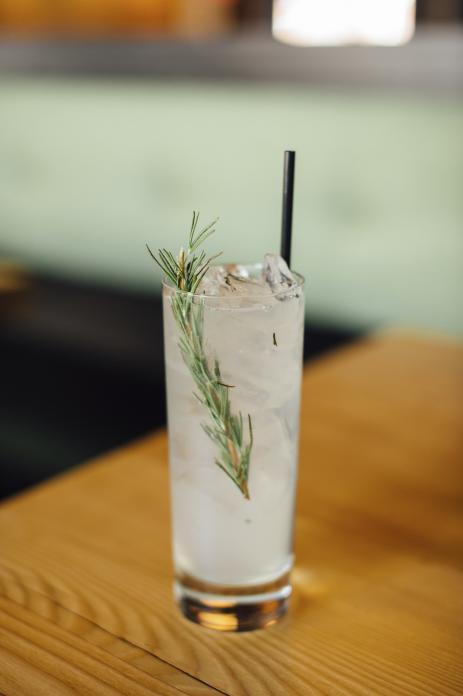 Just right for those early fall days, when the weather can still be warm, the bright and snappy Maggie's Farm will cool you down with a refreshing blend of gin, lime, rosemary and tonic. All of The Millworks' cocktails are crafted with spirits made in Pennsylvania, so drink up knowing you're supporting artisan distillers right here in the Keystone State. More of a whiskey lover? Try the Barrel Mill, with Manatawny Still Works' J. Potts Whiskey, orange, lemon, honey and egg white. 340 Verbeke St., (717) 695-4888
Dark and Stormy at Knock
A weekly changing secret password gains you access to the hidden entrance at Madam Knock's Pine Street Beauty Parlor (snag it via Knock's social media accounts). Once inside, make Nucky Thompson proud by channelling your inner Prohibition Era gangster or flapper with a Dark and Stormy—dark rum, ginger beer and fresh-squeezed lime, served in a copper mug. Or try the Mango Wallbanger, with Ketel One vodka, Galliano and fresh mango juice. 129 Pine St., (717) 681-8012
She's a Spicy Tart at Note Bistro & Wine Bar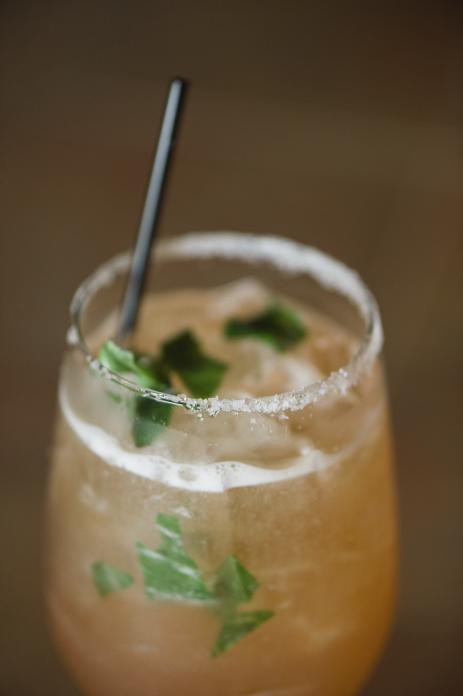 For a cocktail that's muy caliente, try Note's She's a Spicy Tart, bursting with blanco tequila, pomegranate, red chili, lime and basil. Our bartender told us the secret to this masterful concoction is using fresh juice and keeping it simple to highlight each unique flavor. While the weather's still warm, enjoy Note's quaint outdoor seating area, and take our advice: be sure to pair your cocktail with a few small plates, like blackened shrimp with creamy parmesan polenta and peperonata or seared pepper-dusted scallops with orange and pine nut agrodolce. 1530 N. 2nd St., (717) 412-7415
Raspberry Beret at Mangia Qui/Suba Tapas
Proceed with caution: this one's pumped up with Catdaddy, a handmade spiced moonshine straight outta North Carolina. The triple-distilled, unaged spirit infused with vanilla, nutmeg and cinnamon is sweetened up with raspberry and sparkling Cava wine. Just trust us on this one. Or give the Firefly, with house-made habanero-infused tequila, a whirl. The sangria is always a best bet, too! 272 North St., (717) 233-7358
The Franklin Flash at Rubicon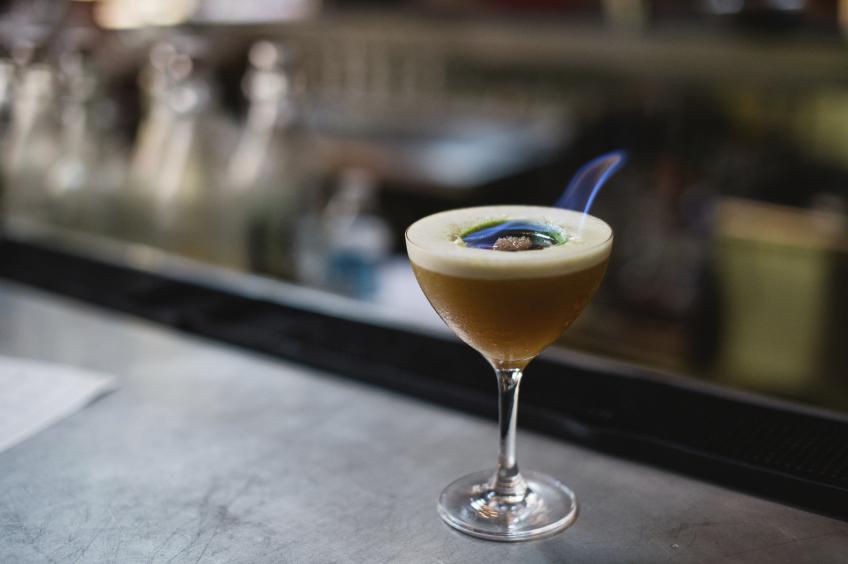 Take a walk on the wild side and order up The Franklin Flash. A mix of Fernet-Branca, green chartreuse, lime juice, agave and egg whites is topped with a halved-lime float filled with Bacardi 151 and a sugar cube and then set on fire. (Do not try this at home.) Bartenders at Rubicon are down-to-earth and entertaining but still all-pro, able to speak to any drink or ingredient on the menu. Just ask! Also noteworthy: the Sickle & Scythe, with habanero-infused pickle juice, dry vermouth, gin, Sriracha caviar balls and wasabi peas. The more tame at heart will love the Pucker Up, with housemade lemonade, vodka, cointreau, ginger beer and hibiscus liqueur. 270 North St., (717) 317-9027
Hibiscus Diablo at Café 1500
Organic and local: satisfy your thirst for both with this star from the Café 1500 menu, crafted with IXÁ organic tequila, hibiscus, lime and ginger beer brewed at nearby Zeroday Brewing Co. Looking for a deal? Weekly happy hour specials include half-off sangria on Tuesdays, $4 mojitos on Wednesdays, $5 Zeroday brews on Thursdays and $5 margaritas on Fridays. Weekends, tackle the Big Bottom Mimosa during Saturday and Sunday brunch. 1500 N. 6th St. #101, (717) 831-8322
Champagne Cocktail at Char's at Tracy Mansion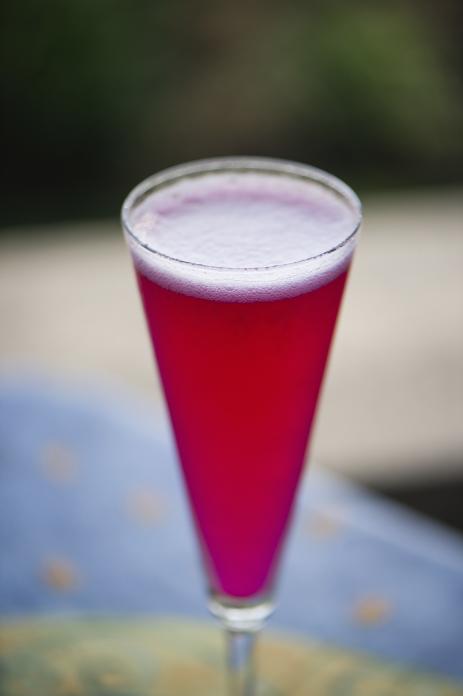 Simply put, Char's is the place to go when you want to see and be seen. Drink in amazing Susquehanna River views (Char's is the only bar in the city that has them) while hob-nobbing with Harrisburg's swankiest and unwinding from your workday. Classic cocktails with a twist rule, with selections including a St. Germain and prickly pear juice–infused champagne cocktail, a properly prepared old-fashioned (kicked up a notch with blood orange juice) and an exhaustive list of martinis, like the Greyhound, with fresh-squeezed, ruby-red grapefruit juice, grapefruit bitters and Grey Goose vodka. 1829 N. Front St., (717) 213-4002
Seasonal Mojito at Cork & Fork
Cork & Fork starts with Bacardi rum, mint and lime; muddles in fresh, seasonal fruit; and tops it with club soda for a seasonally changing yet always-invigorating twist on this Cuban favorite. Seasonal sangria is also on offer, as well as the cocktail of the week. Another recommendation for a trip South of the Border is the Fresca Rosamaria and its mix of tequila, St. Germaine, rosemary, lime and jalapenos, topped with Martini prosecco. 200 State St., (717) 234-8100
Classic Manhattan at Bacco Pizzeria and Wine Bar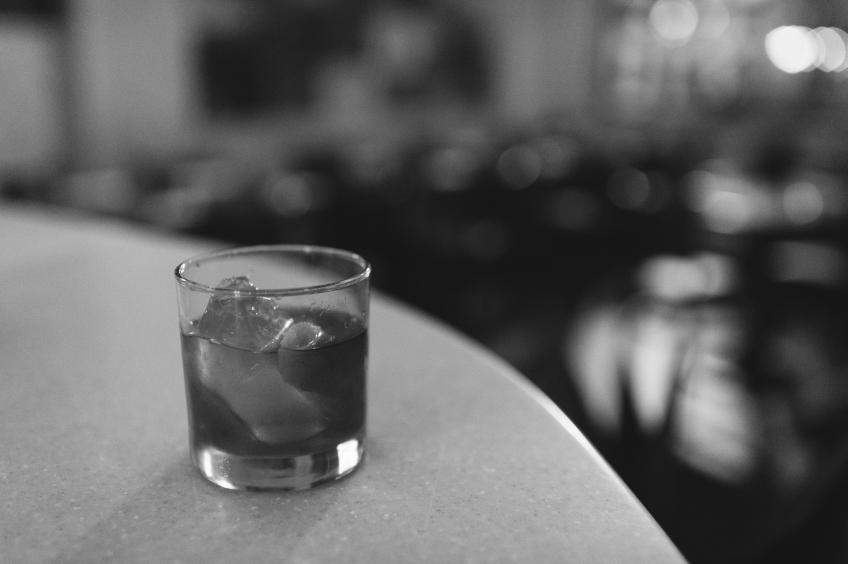 Locals consistently recommend owner Max Randazzo's traditional Italian restaurant as the place to go for a superb, custom-crafted cocktail. No need to order foo-foo drinks here; the bartender serves up classics that take their inspiration from the early twentieth century, when stiff drinks were the order of the day. In addition to the always-in-style Manhattan, Bacco's old-fashioneds, sazeracs, negronis and French 75s should be at the top of your cocktail-quaffing list. Also recommended is the Hemingway Daiquiri, with light rum, fresh-squeezed lime and grapefruit juices and maraschino liqueur. 20 N. 2nd St., (717) 234-7508
IPA Shandy at Café Fresco
Beer or cocktail? No need to choose: Café Fresco brings you the best of both worlds via their take on a shandy, with house-infused pineapple vodka, St. Germaine, fresh lemon and Stone Brewing Company's Stone IPA. Or, try the Watermelon Martini, packed with fresh watermelon puree, or the Bellini Martini, boasting Absolut Peach and fresh peach puree. Come early for dinner; you're sure to find something to love from award-winning chef Travis Mumma's menu featuring hot and cold small plates, dim sum, noodles and rice dishes, sandwiches, salads, pizzas and entrées. 215 N. 2nd St., (717) 236-2599
Whether for an evening, a long weekend or an extended vacation, Visit Hershey & Harrisburg and rediscover this vibrant dining and nightlife destination's energized bar and restaurant culture, featuring artisan fare by award-winning chefs (fine dining, casual, family-friendly, farm to table, and more), killer cocktails by top-notch mixologists, breweries & wineries, year-round events and much, much more!
Content provided by Dish Works author Michele Kornegay. Photography provided by Alexandra Whitney Photography.