Each year, new businesses or new versions of old favorites come onto the scene in the Hershey Harrisburg Region.
Here is our list of the Top Five new experiences coming to the Region in 2015.
1) Susquehanna Art Museum
The Susquehanna Art Museum moves into its new, permanent home on January 16th.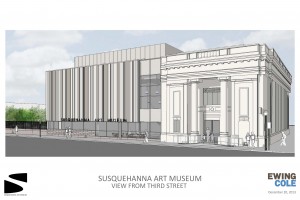 Central PA's only dedicated Art Museum has been a nomad of sorts – moving between three different spaces in the past few years while plans for its beautiful new building in Harrisburg's Midtown neighborhood were taking shape.
The new space transforms an old bank building at 1400 North Third Street and will fittingly open during "Third in the Burg," a gallery walk, neighborhood arts and entertainment hybrid event held the third Friday of each month.
2) The Millworks Restaurant and Bar
The Millworks will make its home in Harrisburg's Midtown neighborhood as well, not far from the new Susquehanna Art Museum. The buzz around new restaurant is justifiably high, as the space will include a restaurant with local, sustainable food, outdoor biergarten, and walk-through art gallery and artists' studios.
More than 30 artists will rent space in the building, and diners can wander from studio to studio to see some amazing work as it happens. The building itself features beautiful wooden beams repurposed from the forgotten leftovers of what was the Stokes Millworks. Situated across from the Broad Street Market and within walking distance to many Midtown attractions, the Millworks is bound to be an instant hot spot.
3) Laff Trakk @ Hersheyark
Laff Trakk will become Hersheypark®'s 13th roller coaster when it makes its first run this season. It is the nation's first indoor, spinning glow coaster. Free-spinning trains will mean that riders can have a unique experience with each trip.
The family-friendly coaster "puts a new spin" on the amusement park fun house experience. It debuts in May, 2015 and joins SkyRush, The Great Bear, Stormrunner, Super Dooper Looper and more in an incredible coaster lineup.
4) The Milton and Catherine Hershey Conservatory
Visitors who tour Hershey Gardens in 2015 will notice construction of a new facility that will become the attraction's main entrance. Groundbreaking for The Milton and Catherine Hershey Conservatory at the Gardens begins mid-2015, with the new space set to open its doors in Spring of 2016.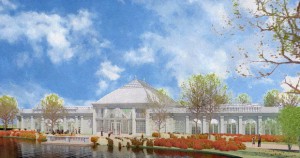 The new 16,000 square foot space turns a seasonal attraction into a year-round destination.  The space will be used for education, catered events and will also house the once-seasonal Butterfly House. The Hersheys hosted many flower shows at long-gone conservatories around the community, and the M.S. Hershey Foundation is thrilled to undergo this expansion as part of the couple's legacy.
5) 1700 Degree Steakhouse and Ad Lib Craft Kitchen and Bar
Ok, so the two new restaurants at the Hilton Hotel Harrisburg technically opened in December 2014, but we're sneaking them onto this list because they'll be hitting their stride and "new to you" so-to-speak in 2015! Gone are Raspberries and The Golden Sheaf.  In their place, the Hilton has created two gorgeous, separate yet flowing, restaurants on the street level.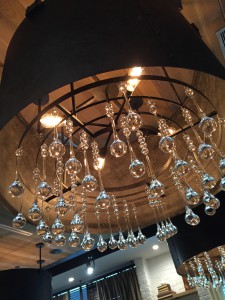 Ad Lib Craft Kitchen and Bar functions as its name suggests – spontaneous in its sous chef's creations of new twists on small plate comfort foods plus a spotlight on edible drinks.
1700 Degree Steak House is searing perfect steaks to be paired with an extensive wine list. Its rustic, yet clean and modern décor blends into its Ad Lib neighbor.
The overhaul is part of a larger renovation at the iconic downtown hotel and puts an exclamation point on a surging downtown Harrisburg dining scene.